After a successful premiere–with a minor technical glitch or two–the new live-streaming talk show from Eat North will return next week. The second episode of the Eat North Variety Pack will air at 12 p.m. MDT (2 p.m. ET) on Thursday, April 2 and sees returning co-hosts Mairlyn Smith and Dan Clapson with panelists Mike Green of Winnipeg's Peg City Grub and Calgary-based food writer and Instagrammer, Carmen Cheng.
"The first 'taping', so to speak, with Mairlyn, Carmen and Mike as well as our guests was a ton of fun," says Clapson. "Naturally, we had a few small technical hiccups with the livestreaming, but that was to be expected with the unconventional format. We're excited to go live again on April 2 with a new set of interesting guests!"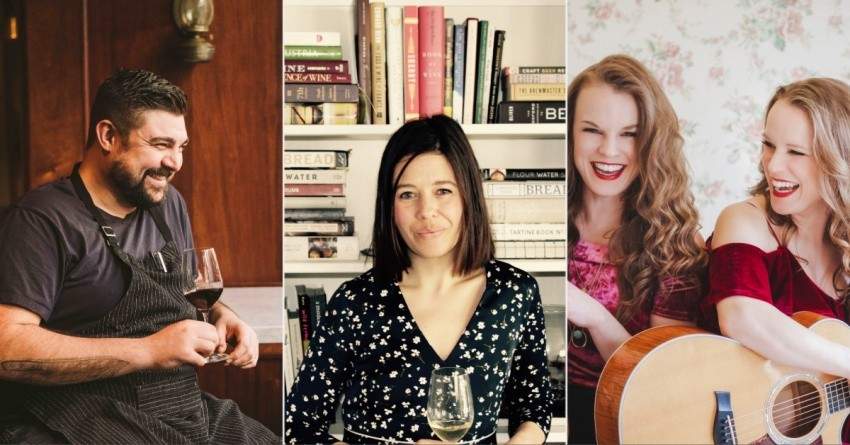 Guests for the talk show's upcoming episode are Alessandro Vianello, executive chef of Kitchen Table Restaurants in Vancouver, Canadian wine expert and sommelier Brit Hart (Calgary) and musical duo Twin Kennedy.
Eat North Variety Pack airs weekly on Thursdays at 12 p.m. MDT (2 p.m. ET) on the Eat North Facebook page.
Watch Eat North Variety Pack's premiere episode!