Whether we're social distancing or not, there are still interesting things happening in the food scene across Canada. In an effort to bring some entertainment and information to Canadians from our food and drink-focused lens, we are excited to announce the premiere of our new weekly "talk show", Eat North Variety Pack.
Hosted by author and personality, Mairlyn Smith and Eat North creative director Dan Clapson, the new 45-minute variety show will be live-streamed weekly on our Facebook page starting Thursday, March 26 at 12 p.m. (MDT) / 2 p.m. (ET). The show will feature regular panelists food writer and Instagrammer Carmen Cheng (Calgary) and Winnipeg's Mike Green of Peg City Grub (both pictured above) as well as special guests for both cooking demonstrations, "sit down" interviews and live musical performances.
"I jumped at the chance to work with Dan and the Eat North team! We all need some good news and positivity right now," says Mairlyn Smith. "This Eat North Variety Pack is going to bring laughter, learning and entertainment to Canadians. It's a win-win-win and I get to bug Clapson live!"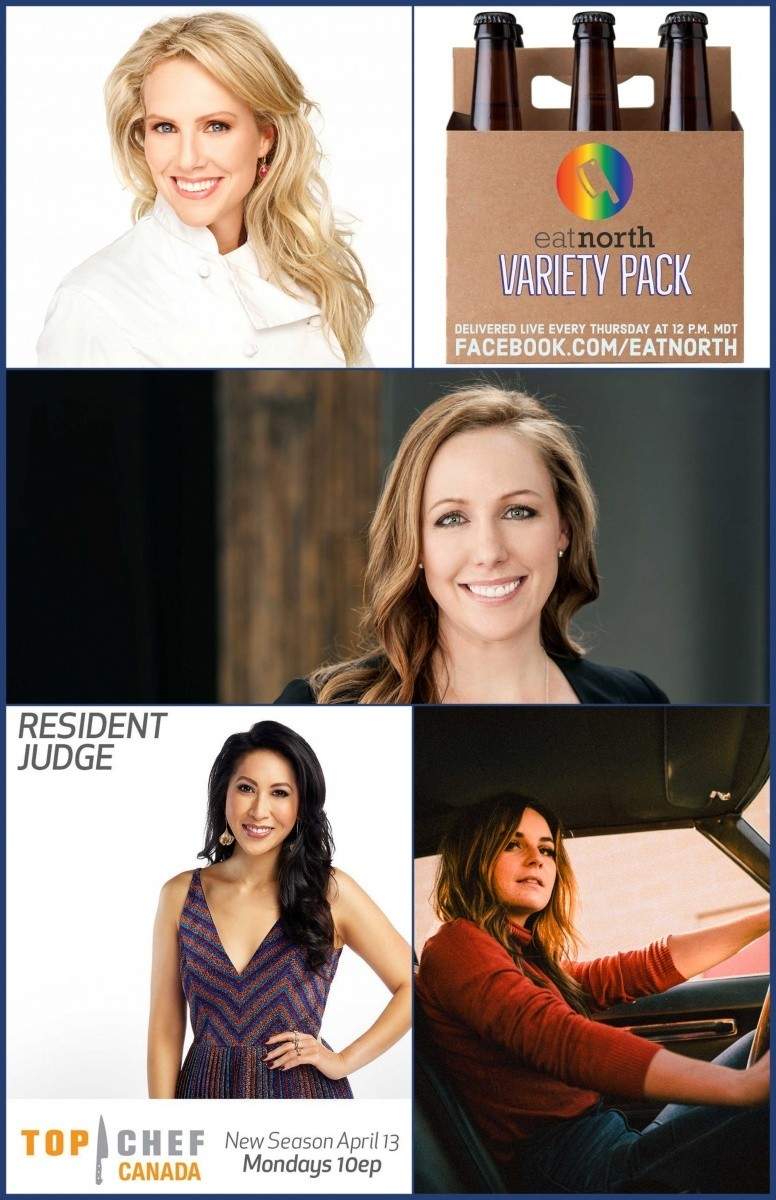 Guests for episode one of the livestreaming talk show will be Lynnette MacDonald, owner of Swirl Custom Cakes and Desserts; Shelley McArthur, founder of Breaking Bread Now and Principal at SMC Communications; Top Chef Canada resident judge Mijune Pak and musical guest Alberta Country Music Association's Female Artist of the Year Mariya Stokes.
"With all that is going on these days, I'm looking forward to being a part of something unique, interesting, but most importantly fun," says show panelist Carmen Cheng. "Most of us are working from home now and adjusting to this 'new normal' which includes this new weekly show during the lunch hour to keep people informed and engaged!"
Eat North Variety Pack will air on the same day and time weekly and premieres at 12 p.m. (MDT) / 2 p.m. (ET) on Thursday, March 26, 2020 on the Eat North Facebook page.