Just like that, we're gearing up for the tenth episode of Eat North Variety Pack. Time flies when you're on lockdown, doesn't it?
On May 28, our co-hosts Mairlyn Smith and Dan Clapson will welcome a slew of exciting guests to our Facebook Live talk show along, with returning panelist, Calgary food writer and Instagrammer, Carmen Cheng.
First, Halifax chef and current Top Chef Canada competitor, Steph Ogilvie, sits down with Mairlyn, Carmen and Dan to talk how growing up in Nova Scotia has influenced her approach to cooking at Chives Canadian Bistro and her pop-up concept, Hop Scotch Dinner Club. Ogilvie will also show Dan how to cook up an easy East Coast-inspired dish.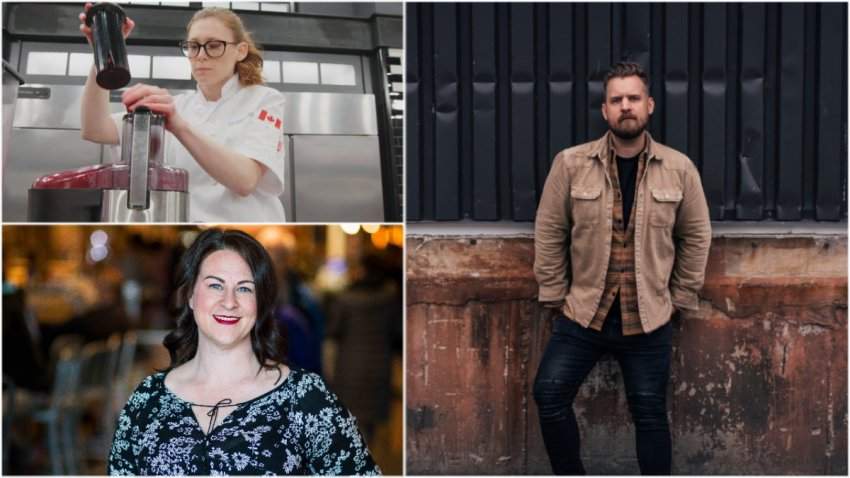 Next, Calgary Farmers' Market marketing specialist, Leilani Olynik, pops in to discuss the hurdles that farmers' markets have faced throughout the pandemic and the steps her market has taken to adapt to a new "normal".
Finally, Winnipeg-based country singer David James will show off his home bartending skills with Mairlyn before performing a song off of his latest album, If I Were You.
Eat North Variety Pack airs weekly on Thursdays at 12 p.m. MDT (2 p.m. ET) on our Facebook page.
Watch the latest episode of Eat North Variety Pack!