We're closing out April in the very best way with the sixth episode of our Facebook Live talk show, Eat North Variety Pack.
One of Canada's most well-respected business minds and owner of District Ventures, Arlene Dickinson pops by to chat with Mairlyn, Dan and Carmen about the state of small business in Canada and what she thinks the future will hold for those who are able to pivot creatively and innovate during tumultuous times.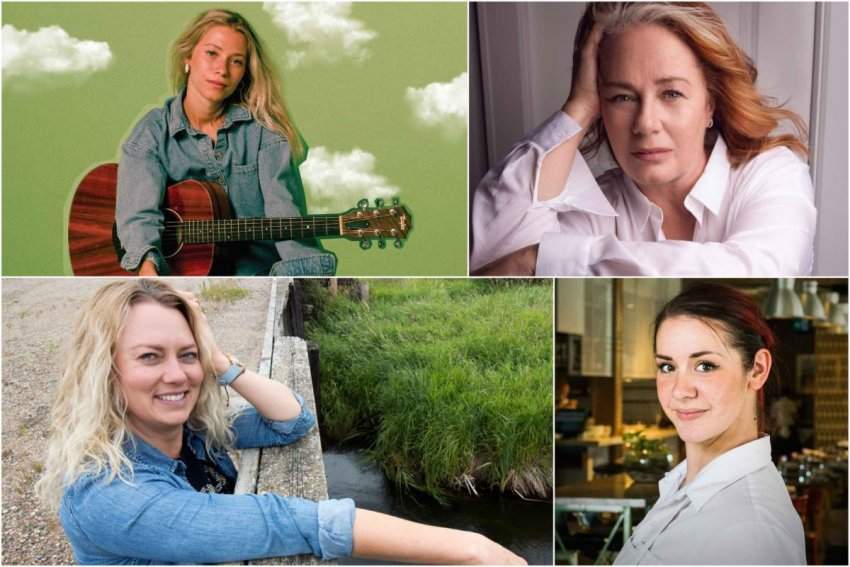 Food writer and author, Jenn Sharp is next up to share her thoughts on how COVID-19 has affected small-scale producers in the Prairies as well as her brand new book Flat Out Delicious: Your Definitive Guide to Saskatchewan's Food Artisans.
Calgary pastry chef for Bridgette Bar and Lulu Bar, Katelin Bland also pays us a visit to make a fun springtime dessert with Mairlyn, and bedroom pop singer Julianna Laine wraps up the episode with an acoustic performance of her new single "Eighteen". If you don't know what bedroom pop is, don't fret, Laine will fill us in on this cool music genre.
Eat North Variety Pack airs weekly on Thursdays at 12 p.m. MDT (2 p.m. ET) on our Facebook page.
Watch: Eat North Variety Pack Episode 5