After seven weeks of stiff competition, poised persistence, and a slew of showstopping bakes along the way, Ottawa's Aimee DeCruyenaere, Aurora's Steve Levitt, and Toronto's Vincent Chan stepped into The Great Canadian Baking Show tent for the final foray of challenges in Season 5.
Throughout the competition, the talented trio of Ontarian home bakers almost always stood out from the pack. Although only one could ultimately be crowned as the Season 5 champion, the final three competitors accumulated the entirety of this season's Star Baker awards—with the sole exception being fourth-place finisher Stephan Nhan's impressive Episode 6 performance—proving beyond a shadow of a doubt that they each deserved their place in the finale.
Here's how it all played out.
Challenges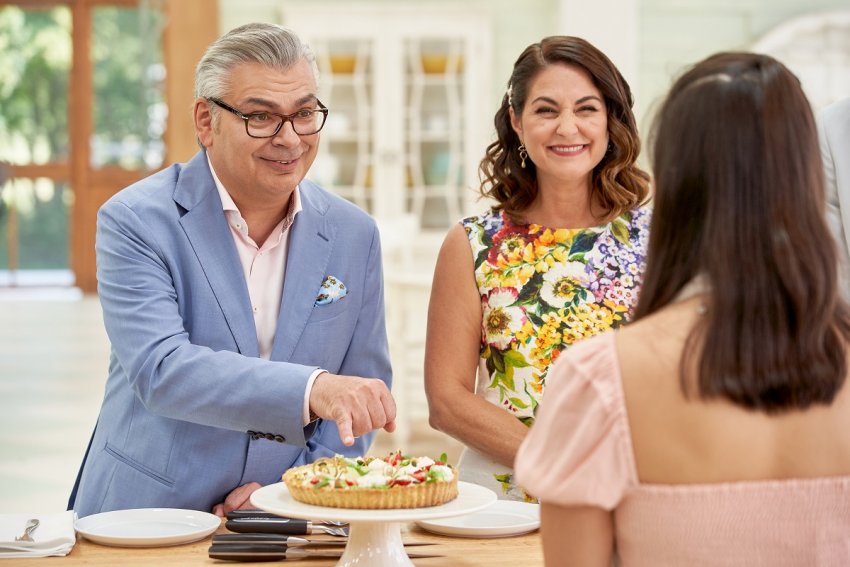 The finalists were first faced with the formidable challenge of creating a mousse tart for the Signature Bake and all three rose to the occasion. Both Aimee and Vincent elected to showcase their affinity for elegance, while Steve portrayed his playful creativity to the fullest.
Next, the competitors demonstrated their unrelinquishing attention to detail for the judges' during the Technical Bake, successfully delivering three delightful Delizie al Limones.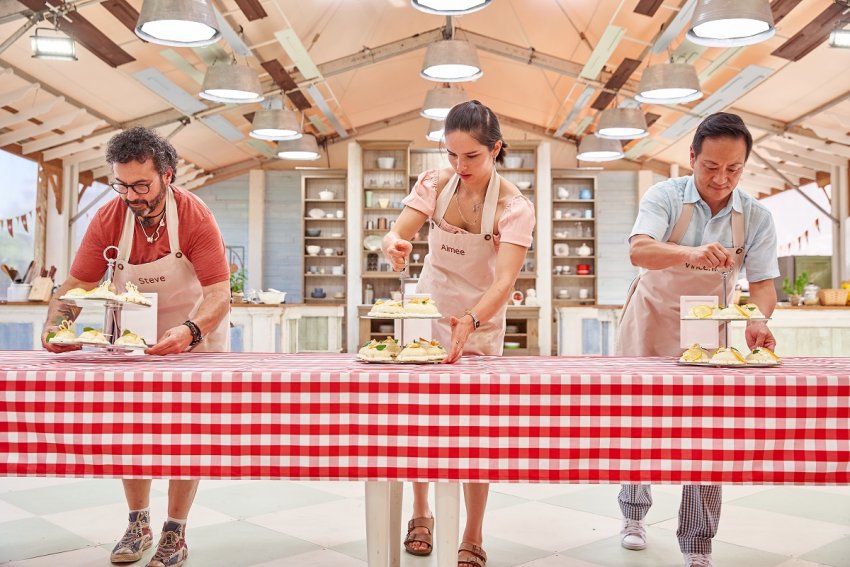 Finally, for the last Show Stopper of the season, the bakers had to push their creativity to the limit with a Baking Journey Cake using flavours, techniques, and decoration to illustrate how far they've come since they first stepped into the GCBS tent.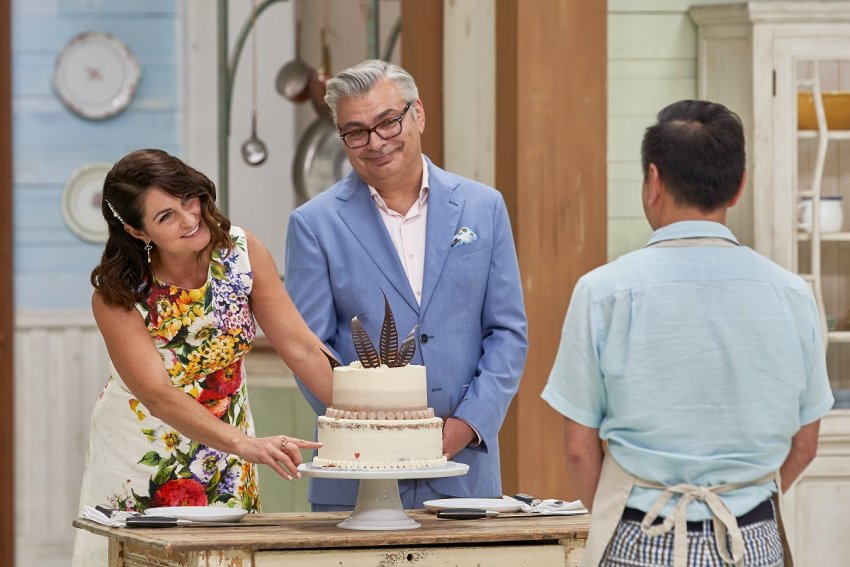 Top Baker of Season 5
After a heartwarming reunion between the three finalists and their close-knit cast of former competitors, the judges ultimately determined that Toronto-based graphic designer Vincent Chan was the best baker of the bunch and handed him a well-earned ceremonial cake plate along with the title of The Great Canadian Baking Show champion.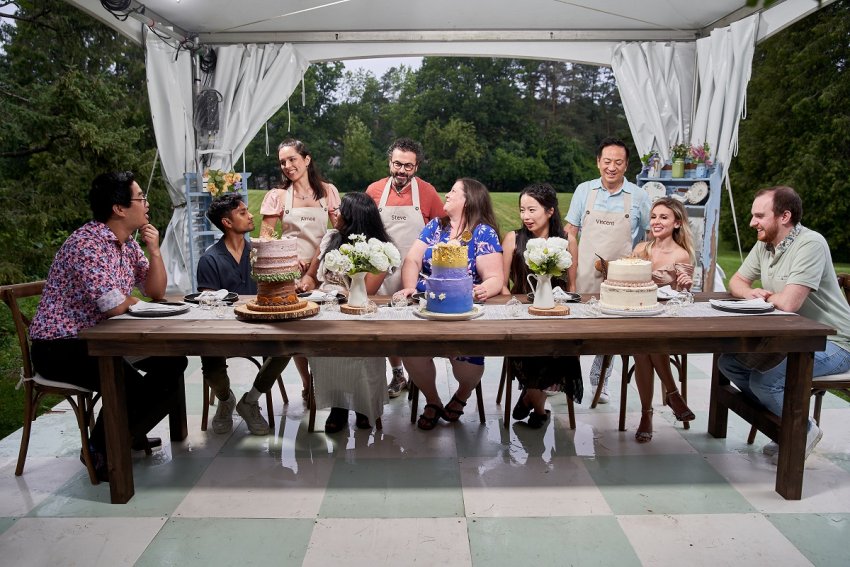 In addition to his stunning Show Stopper in the finale, which featured tiers of yellow cake with pineapple basil compote and banana cake topped with a vanilla crème caramel and filled with pecans and pineapples, Chan produced an array of memorable moments through Season 5, including his "Pretty in Pink" Meringue Centrepiece with Filipino-style cashew dacquoise for Celebration Week, and his hand-raised Oxtail Stew pie in memory of his mother for Pie and Tart Week.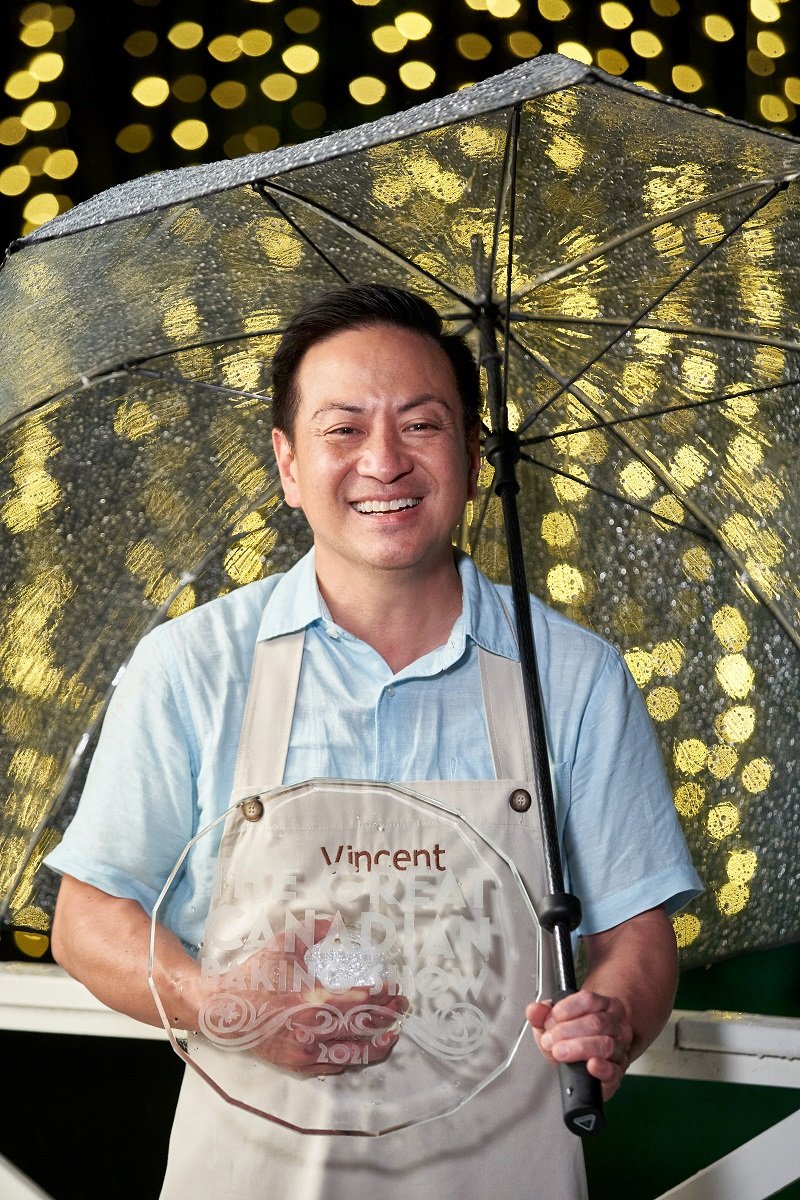 Next Week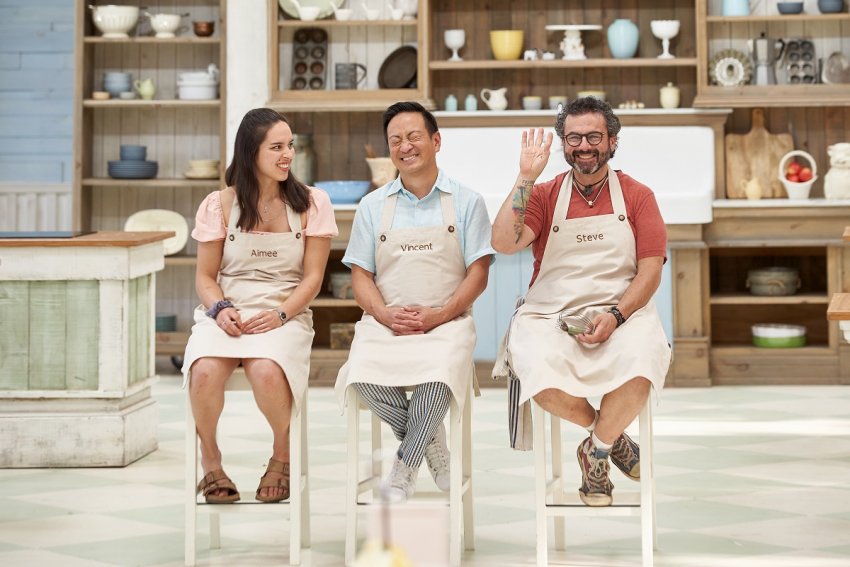 Though this season seemingly came and went in the blink of an eye, GCBS fans have one more opportunity to get their sugar fix with a special holiday-themed episode airing Sunday, December 12 at 8 p.m. featuring Season 3 bakers Colin Asuncion and Jodi Robson, Sachin Seth (Season 2) and Linda Longson (Season 1).