From the time he began playing music professionally in 2006, Calgary-based singer-songwriter Matt Blais has developed a purpose-driven creative life that has succeeded in inspiring connection and relatability in listeners.
While many of his hits over the years have demonstrated his energetic and upbeat side, the soulful roots singer recently released a new holiday single that speaks to the feelings of grief and solitude that can sometimes be associated with the holiday season, while also providing a sense of hope in reminding us to love one another and connect with those in need.
In addition to providing listeners with a highly heartfelt holiday track, Blais is also donating a portion of the proceeds from "Christmas Without You" to the Canadian Mental Health Association.
Since Blais' new single aims to uplift fans throughout the holiday season, we decided to ask the Calgary-based singer to share a few of his favourite ways to spread the holiday spirit in his hometown.
Favourite holiday activity
Going for a nighttime skate is a wonderful winter tradition. There's nothing quite like being under the stars and feeling the cold air on your face.
I like to go down to the Bowness lagoon, Olympic Plaza, or the rink at the Fairmont Banff Springs, and connect with the outdoors while skating a few laps. Getting dressed up in warm clothes and holding someone's hand as you glide through gently falling snow is the perfect holiday scene.
Favourite holiday song
"Have Yourself a Merry Little Christmas" is my favourite Christmas song of all time. To me it sums up what the season is about. It's beautiful, calming, relaxing, perhaps a little melancholy, but above all, it is reflective and hopeful, showcasing that friendship and family are most important.
I channeled this when writing my song "Christmas Without You". I wanted to connect with and represent all the different emotions of the season.
Go-to holiday cocktail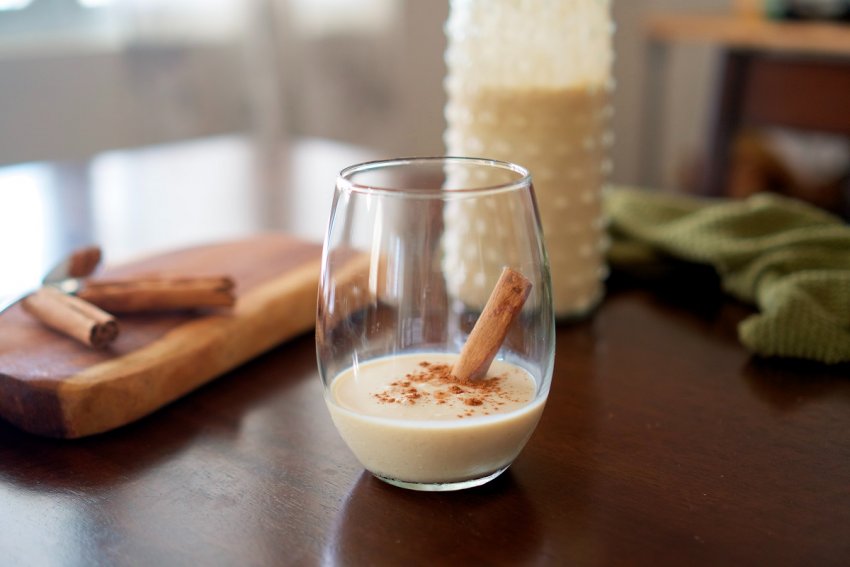 This year, I've discovered my new favorite holiday cocktail. A "Coquito" is a Puerto Rican rum-based drink. It's creamy with coconut and cinnamon, served chilled, and it's perfect to get the party started. I will certainly be having more than a few this Christmas.
Holiday food
For Christmas, I recommend trying turkey southern style. South Block BBQ & Brewing Company (2437 4 Street SW) is my new favourite spot. The smokey food consistently knocks my socks off and the lengthy list of whiskeys is unmatched.
I keep going back because I want to try one of everything. Even better, they've got a beautiful stage downstairs that hosts the city's best bands!
Matt Blais and his band perform at South Block on January 14, 2022.
Favourite venue to celebrate the season in Calgary
Since Christmas is all about togetherness and family, if you're going out for beers, you've got to consider Cold Garden (1100 11 Street SE) as a top option.
The place is dog friendly and so your furry family members can get in on the fun too. You're likely to see some super cute dogs dressed up in ugly Christmas sweaters and you can stay all night, enjoying great company and great beer.
Watch: Matt Blais - Christmas Without You (Official Lyric Video)