Certainly not a common sight in Canada aside from a few locations in Ontario, Quebec and BC, it comes as a surprise to hear that Winnipeg will be getting a first Krispy Kreme some time in 2023.
The information comes by way of a Reddit thread that shares a direct link to the Seasons Winnipeg's leasing brochure. A map highlights already-existing businesses in the shopping centre's leasing area—just across the road from Ikea—as well as leased, but not-yet-open spaces like BMO, Arby's...and Krispy Kreme.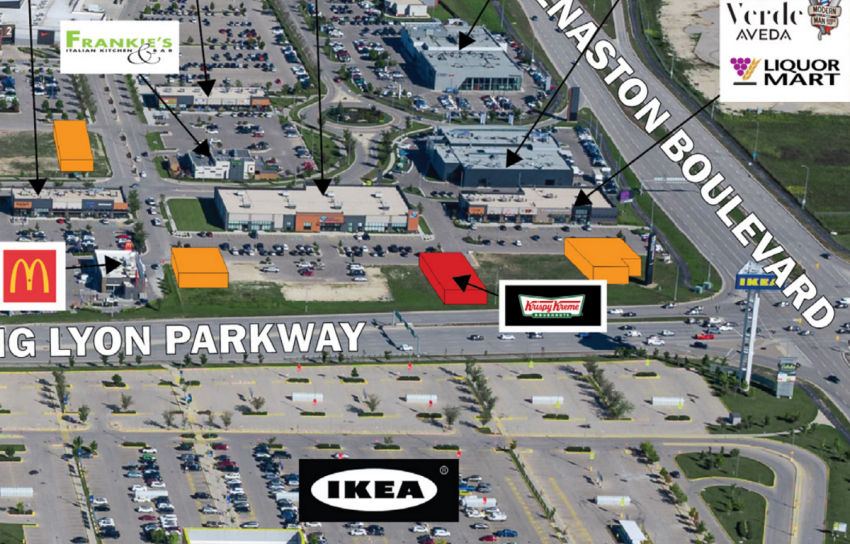 The Seasons Winnipeg website does have a "coming soon" section, though the donut chain is not listed there.
Many might remember Krispy Kreme's first (and unsuccessful) foray into the Canadian market back in the early 2000s. By 2005, the Canadian company filed for bankrupty protection. A CBC article from 2016 noted that the chain planned to open 50 stores in Ontario and Quebec by 2021, which clearly did not happen, making this Krispy Kreme location in Winnipeg all the more surprising.