After releasing a wildly popular Star Wars-themed line of cookware in late 2019, the iconic kitchenware company Le Creuset has once again tapped into the world of cinema for an epic collection just in time for the holiday season.
The Harry Potter™ x Le Creuset Collection includes an "enchanting mix" of enamelled cast iron, stoneware, tools, and textiles, all of which feature design elements that draw inspiration from the famous film series. Products include a Harry Potter round French oven ($500), a Lord Voldemort matte black covered casserole dish ($150), Hogwarts Express kettle ($150), a set of four wand-inspired spatulas ($100) and more.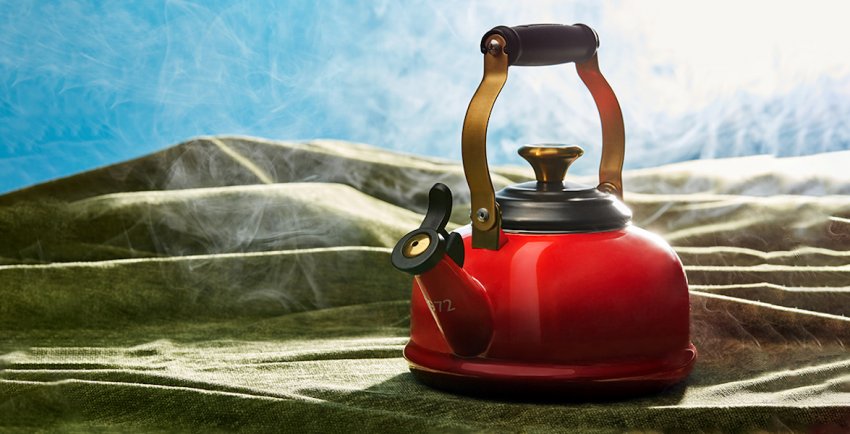 "The experience of cooking and sharing a memorable meal with loved ones is pure magic," said Le Creuset owner Paul van Zuydam in today's announcement. "We are thrilled to team up with Warner Bros. Consumer Products to bring that magic to life through an extraordinary collection that combines the adventurous culinary world with the fantastic imaginative Wizarding World. Chefs and Harry Potter fans alike will now be able to express their inner creativity as they transform humble ingredients into spectacular dishes."
The Harry Potter™ x Le Creuset Collection can now be purchased online and at Le Creuset Boutiques across Canada.