Giving into the dark side by way of a Darth Vader Round French Oven isn't the way I thought it would go done and yet, here I am looking at a $500 dutch oven thinking about it.
Earlier today, Le Creuset announced their latest collaboration with Disney by way of the Stars Wars brand. This new, limited edition collection is currently available for pre-order and will officially be on sale as of November 1, 2019.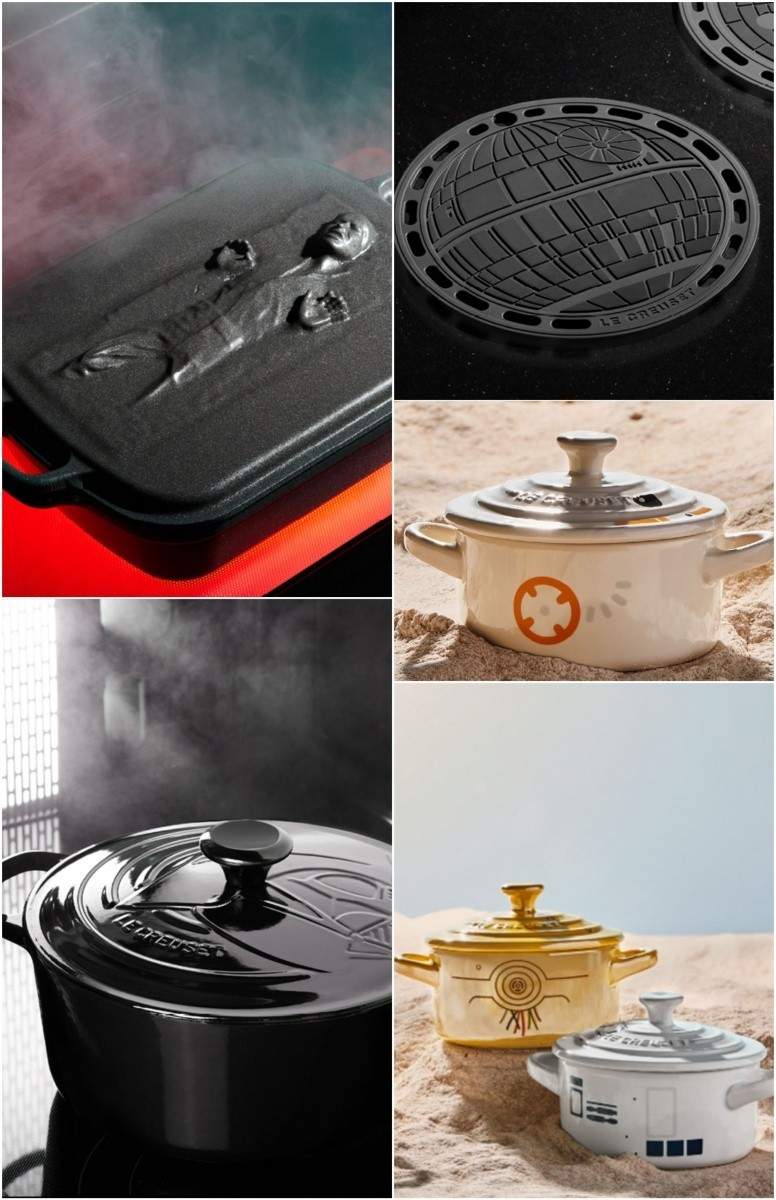 The upcoming cookware set includes a fairly epic-looking Han Solo Carbonite Roaster ($500), the aforementioned Darth Vader vessel (also $500) and a "Global Droid Set" comprised of a trio of mini cocottes each one featuring design elements of droids R2-D2, C-3P0 and BB-8 ($100 for the set). Millenium Falcon and Death Star trivets are also available at $20 a piece, but, let's face it, aren't nearly as exciting for a Star Wars-loving home cook as the cleverly designed cookware.
A few interesting things to note here is that both the french oven and roaster lid interiors have been embossed with the word "France" translated into Star Wars' fictional language, Aurebesh and this is also the first time a Le Creuset baking dish has ever had a lid.
In addtion to these readily available cookware pieces, Le Creuset has made a very limited amount of Tatooine dutch ovens. There's only a handful available across the entire globe and, unfortunately, there will be none for sale in Canada.
Le Creuset's last limited edition line to make waves in Canada was its collaboration with Hudson's Bay earlier this year.