While Starbucks has long been known to offer skyline or city-specific mugs in major cities across the globe, we didn't know that Le Creuset had started doing that too. If you've got a Le Creuset mug or two at home, you will likely agree that they are some of the best mugs a person can own.
Tourists and locals alike will appreciate the three cool Canadian skyline coffee mugs Le Creuset Canada released in 2022 as part of their Canadian Destination Mug collection. The Canadian travel-inspired collection appears to have been a follow-up to a more robust American-exclusive series released the year prior.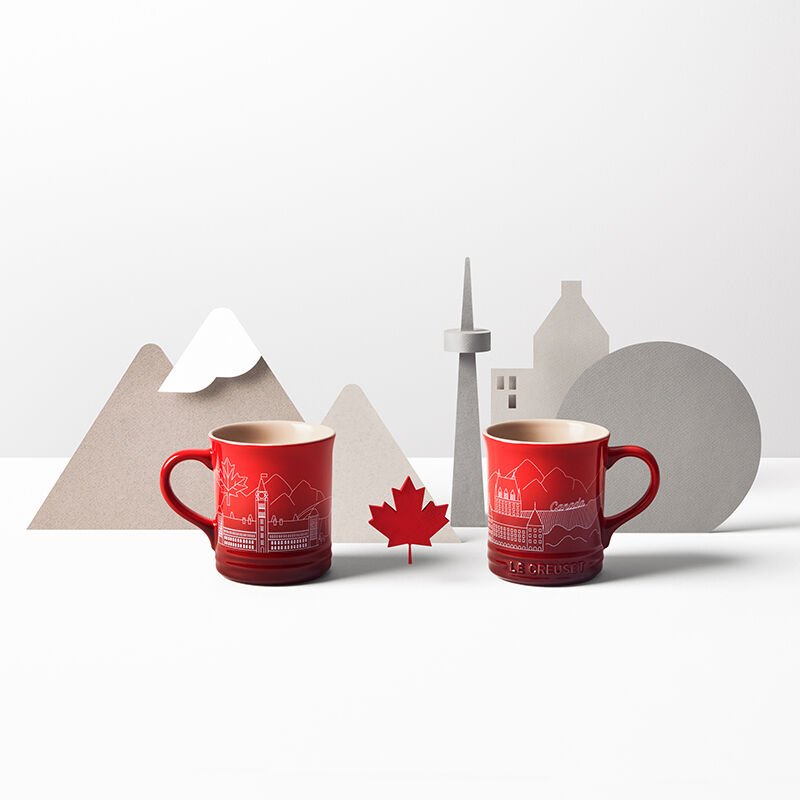 The skylines of Vancouver, Toronto and Montreal are featured in sage, oyster and blueberry colours respectively. As well, there is a general "Canada" mug that comes in Le Creuset's iconic red.
The Canadian Destination Mugs cost $30 each. It appears that the Vancouver mug is (permanently?) out of stock, but the other two cities are currently available for purchase.
Fingers crossed that cities like Calgary, Winnipeg, Edmonton and Saskatoon grace some Le Creuset coffee mugs real soon too! (We could also do with another Star Wars series of Le Creuset too.)