If you consider yourself an avid diner, then chances are, regardless of the city you live in, you've been to a special culinary event or collaborative chef dinner before. These days, they can really be a dime-a-dozen, so it takes something special to stand out from the pack.
That's exactly what AIR MILES offered a few weeks ago at one of Calgary's most talked about restaurants, Charbar, inside the one-of-a-kind Simmons Building. If the pull of celebrity chefs Connie DeSousa (Top Chef Canada season one), Jessica Pelland (Chopped Canada champion) and Lynn Crawford (award-winning chef and Food Network personality) wasn't enough to get people through the doors (it was), the layout of the space itself sealed the deal.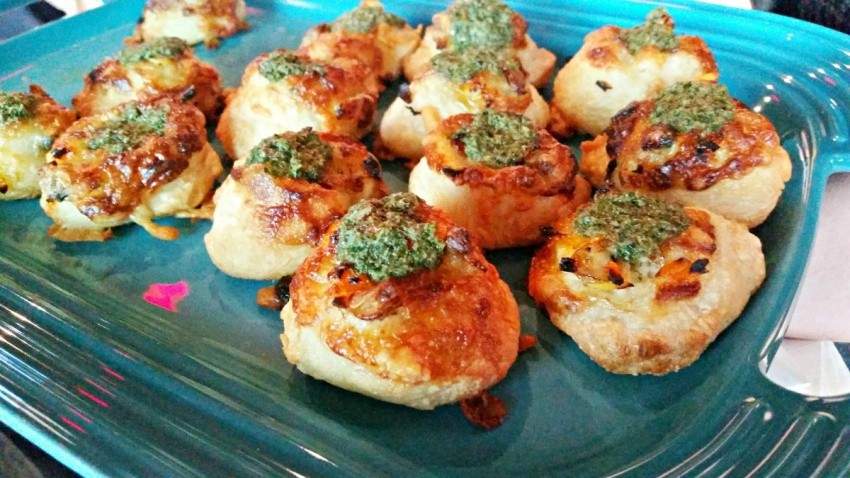 As people were welcomed into the space and guided up to the second level, they were greeted by glasses of champagne (always a nice start), followed by offerings of freshly shucked oysters, platters of Charcut's signature mortadella, two-bite empanadas, mini cocktails by Eau Claire Distillery and more.
Once everyone had settled it, mixed and mingled with the trio of celebrities, the fun really got started when each chef headed over to their respective stations to start preparing their unique dish for the evening. Within the big, bright and airy space, people were able to walk right up to each station, grab a bite and saunter off to another corner of the room.
In one corner, you found Pelland with a gigantic--and we mean gigantic--fresh tuna perched on the table in front of her. Pelland carved chunks of tuna to order for her restaurant's signature ceviche dish. People came back for seconds...and thirds.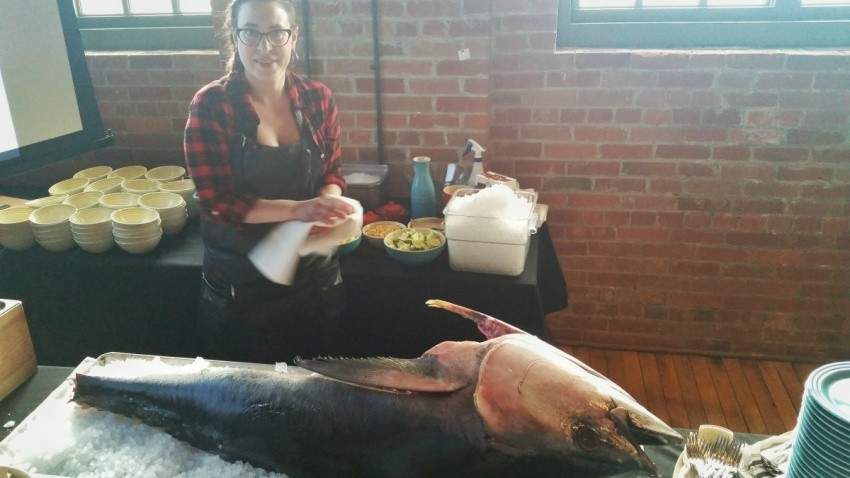 In the next corner, Crawford was laughing jovially as she prepared a rich Alberta lamb dish for the attendees. The Food Network personality is known well for her theatrics while cooking, and tonight was no different.
Last, but not least, and with perhaps the longest line of eager diners of all, there was DeSousa with co-chef, John Jackson, cutting big slices of hunter sausage pie, along with generous spoonfuls of roasted potatoes and cheese curds, doused in a salty, robust gravy.
Following the in-room dine-around, everyone was treated to a candid panel discussion with the three chefs for a question and answer session, where they got to hear some interesting tidbits and have a good laugh or two.
The AIR MILES Collectors might not have known it, but throughout the evening, there were more than a few culinary lessons to take away from the whole, interactive experience.
Seafood Sustainability
Pelland wasn't just carving a larger-than-life fresh fish right before people's eyes for shock value, she was carving that fish because it's a certified sustainable species. Fishing practices are having devastating effects on oceans across the globe, and being mindful of what products you use can do some good. Ocean Wise is a great reference for dining sustainably in Canadian restaurants, while SeaChoice is ideal to look for while grocery shopping.
Think local. Always.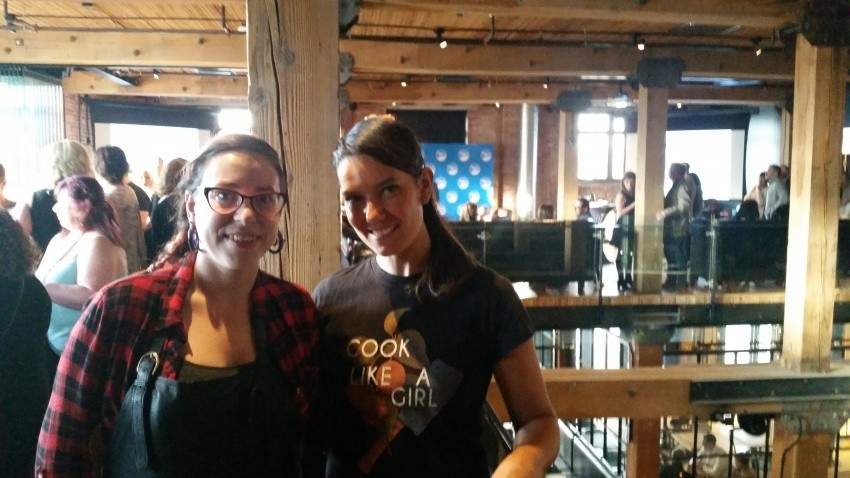 If there's one thing that Connie DeSousa has always done a great job of, it's embracing local suppliers and highlighting them in her two restaurants, whether it's for meats, vegetables, fruits, beers or anything else. Jessica Pelland, her chef of Charbar, happily follows suit. As a regular home cook, it's not that hard for us to strive for the same. Taking a second to look at the sticker on an apple to see whether it's from America as opposed to the Okanagan or Ontario doesn't take much effort; and neither does a quick trip to the farmers' market. Summer is on its way and those markets are going to be full of fresh, local produce before you know it.
Just have a little fun with your food
Spending a few minutes to watch how Crawford interacts with the audience while she cooks should make you smile. Sometimes, the most memorable meals are the ones where you're having too much fun nibbling on food, clinking glasses and engaging in too many conversations to even have time to sit down. Never take a dining experience too seriously, especially if you're cooking for friends or family at home. Dining together is supposed to be a good time!