Brunch is serious business in Calgary. Heaps of restaurants serve up deliciously unique menus, but only one can claim top prize for its urban locale and breathtaking views from its popular rooftop patio overlooking the Bow River and downtown skyline.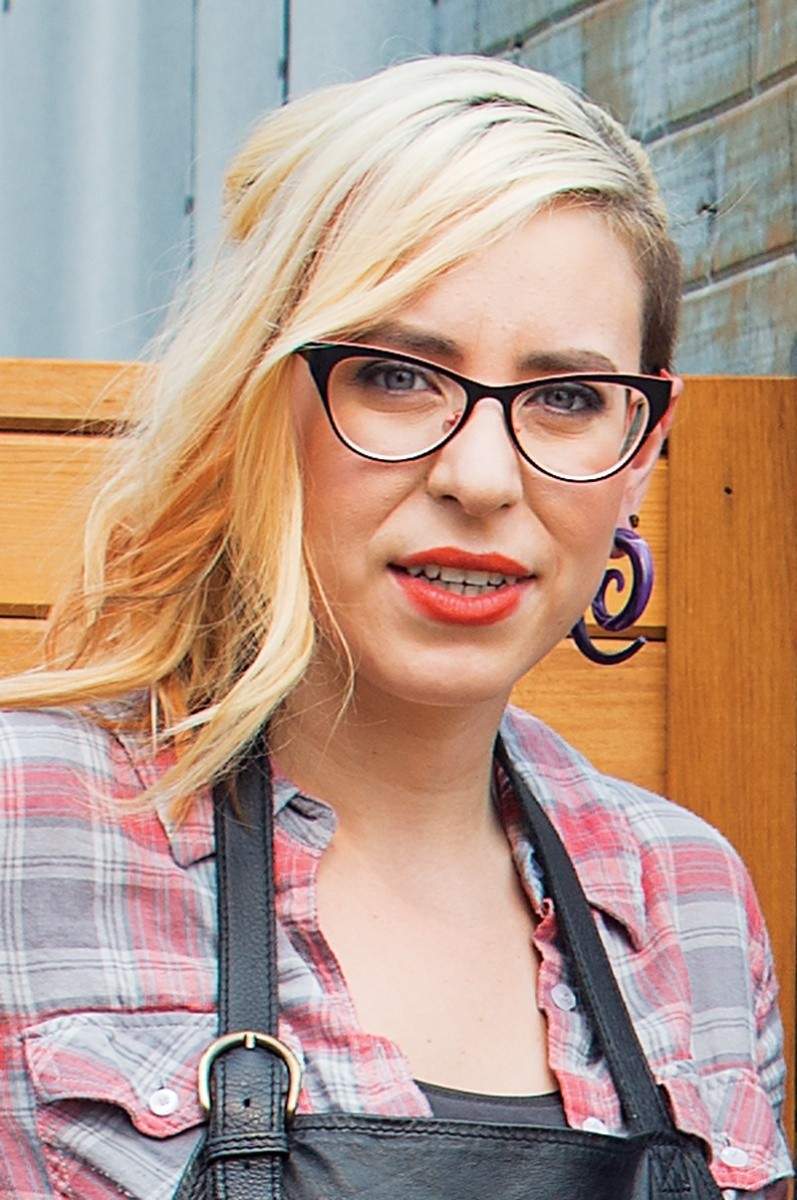 Charbar lives in the historic Simmons building, right in the heart of the newly rejuvenated and vibrant East Village. There, chef and Chopped Canada winner Jessica Pelland, with the support of owners Connie DeSousa and John Jackson, flexes her skills with local ingredients and Argentinian influences.
Pelland shares with us her inspiration, thoughts on brunch and a recipe for Charbar's famous empanadas, served at what is fast becoming the most popular meal of the day (at least on weekends).
From a cooking and eating perspective, what is your favourite aspect of brunch?
For breakfast, I love cooking eggs [in any way]. It is both simple and challenging to cook the perfect egg, whether fried, poached or boiled. I appreciate that brunch can be both sweet and savoury, so you get the best of both worlds. I lean towards savoury, with items like empanadas and our chicken-fried 7K Ranch steak and eggs. I also love that I don't have to get up too early to enjoy a good gathering with friends.
Why do you think brunch culture is so popular these days? What is it that people are drawn to?
For me, the appeal for brunch is that I can get together with friends and family to eat a delicious meal and it's totally acceptable to day-drink! At Charbar, we get all kinds of people in for brunch: families fuelling up before going to St. Patrick's Island for an afternoon of play, or friends coming together to share stories and "heal the wounds" of the night before. I think people are drawn to brunch for its casualness, where they can eat, laugh, relax and share together.
Do you find customers steer towards traditional breakfast fare, or are they seeking out more unique, international flavours?
I think people like a combination of both, depending on their mood. My style leans more toward the unique. I use as many Canadian ingredients as I can and then add an international spin on classics like our deep-fried French toast bites served with dulce de leche. Or, I recreate some of my favourite Argentine dishes, like steak Milanesa with a vegetarian twist using thinly-sliced and breaded eggplant. Diners enjoy Charbar for brunch because we have this amazing space in the historic Simmons building that is full of energy and nostalgia, being that it's in one of Calgary's oldest neighbourhoods. Our Argentinian-inspired menu offers a refreshing spin on brunch with additional influences from Spain and Italy, with well-balanced sweet and savoury dishes that are freshly prepared and full of flavour.