After announcing the impending closure of Miantiao earlier this month to make way for a new concept, Vancouver-based restaurant group Kitchen Table revealed today that its new Shangri-La Vancouver eatery, Carlino, will open its doors for service on December 1.
Helmed by award-winning chef Mark Perrier, Carlino will feature a simple, yet soulful selection of Italian fare inspired by the Friuli region, while paying homage to British Columbia and the scenic similarities it shares with Northern Italy.
"We're providing diners with a novel approach to northern Italian cuisine," says chef Perrier. "One that's a culinary adventure offering lesser-known dishes as well as familiar favourites. Local ingredients are sourced from small producers and farmers in the area, such as our eggs from the 100 black copper Maran hens and the lamb we raise ourselves at our group's family farm in Abbotsford,"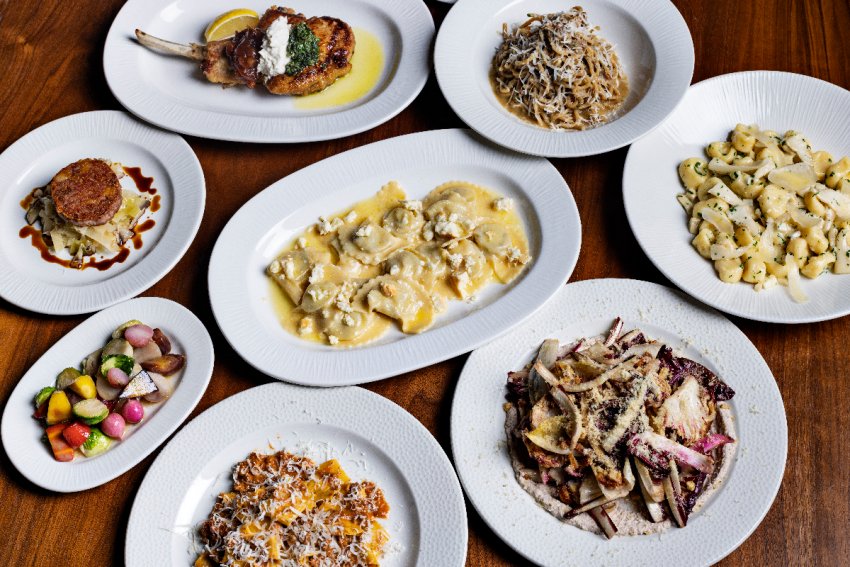 While the menu itself will revolve around the seasonal availability of locally-sourced ingredients, Carlino's main focus will be to offer guests a chef-driven family-style tasting experience, incorporating tried and true dishes from chef Perrier along with a few new recipes.
Former Miantiao bar manager Gianluigi Bosco has also designed an intriguing list of signature libations that lean toward fruit- and herb-infused liquors and zero proof cocktails, while wine director David Steele has assembled an assortment of Northern Italian wines to match chef Perrier's menu.
Carlino will be open seven days a week for breakfast, lunch, aperitivo hour, dinner, and weekend brunch. Reservations can be made online.