Stampede has a way of bringing people together. It could be the propensity of the city to shut down for 10 days to engage in a non-stop party (true), it could be the copious amount of beer which flows through the city's taps (also true), or it could be good 'ole western hospitality which brings everyone together regardless of where they're from or what they do (very true).
This year's stampede festivities brought together a number of Top Chef Canada alumnus for the first time: Dale MacKay, Carl Heinrich, Matthew Stowe, and Rene Rodriguez, the winners of seasons one through four respectively, all hosted by fellow season one alumnus Connie DeSousa, John Jackson and Jessica Pelland, the co-chefs of the recently opened Charbar.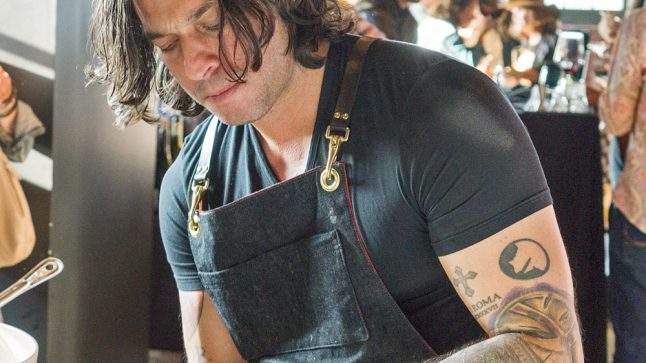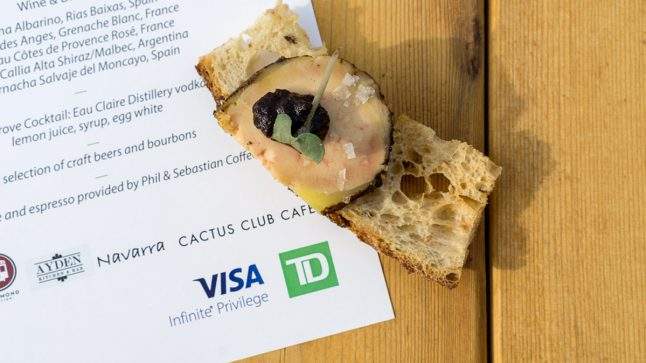 The chefs didn't disappoint with their menus as delicate canapés and dishes like a Mexican spiced Ahi tuna with salade verte and cauliflower, and a pan-seared swordfish with hollandaise and heirloom tomatoes were quickly snatched up, while international favourites which included Fraser Valley duck and foie gras rillettes with pickled cherries, and classic Stampede fare like a 70-day aged steak cooked over a wood fire were carefully prepared for the main courses.
"It's really special," DeSousa notes. "It was really heart wrenching when they cancelled Top Chef in Canada, so it's nice for everyone to get together and put on a friendly event. It's the perfect atmosphere, we've got Shannon Smith Band out here, we're all dressed in cowboy hats, we're all on the rooftop overlooking the river down the street from the Stampede."
Heinrich, who has family in Calgary, was excited to come out and have a little fun and some friendly competition.
"I think that when you get a bunch of chefs together, it always ends up being a little competitive. It's a good representation of what these chefs cook when they want to impress or when they feel soulful. It's always fun to come to an event like this and cook your food, your way, your style. Competitive or not, it's a good environment."
The Calgary stampede is a unique global event. In few places around the world does an entire city stop life for 10 days to welcome the world, revel, and enjoy each other's company. Perhaps this is why this is a perfect venue for Canada's top chefs to welcome friends, fans, and each other with food and hospitality.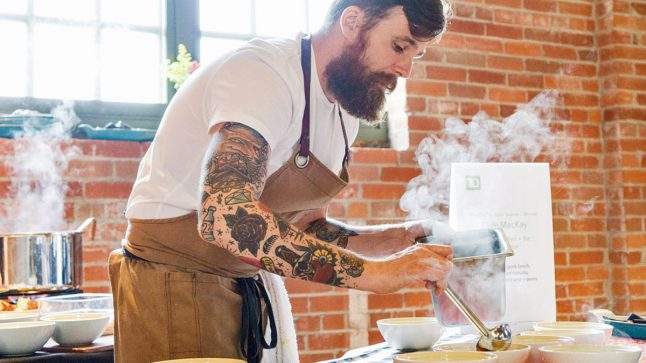 The TD Visa Infinite Privilege dining series offers exclusive events hosted by Canada's top chefs providing a venue to sample some of the best Canadian cuisine and interact with some of the top food personalities across the country.