The EAT! Vancouver Food and Cooking Festival is returning for its 18th year this November, and today, ticket sales have officially opened to the public.
The highly anticipated culinary festival offers a multitude of ways to celebrate Canadian food and drink, but as in years past, the festival will be highlighted by its unforgettable signature events.
The headlining event, EAT! Harvest, takes place November 8 at The Vancouver Club, and features signature canapes from the festival's entire lineup of award-winning chefs. Chefs from both the East and West Coast will come together for this one-of-a-kind culinary extravaganza to produce world-class cuisine for guests to sample.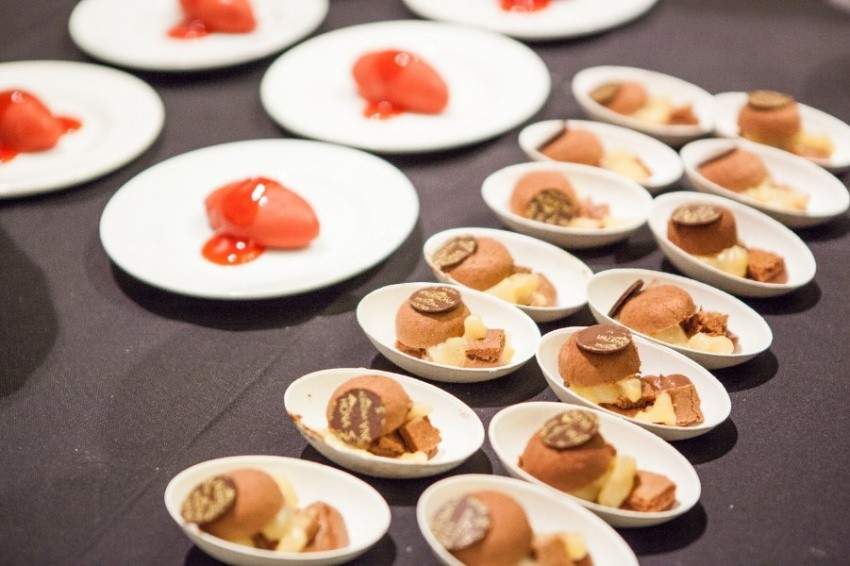 On November 9, EAT! Pastry Day will see Vancouver's premiere pastry chef, Thomas Haas put on an exclusive demonstration, showcasing three of his signature recipes. Attendees will also get a chance to attend the Expert Tasting Panel with dessert samples from chef Haas, Cristophe Bonzon, Greg Hook, and Adam Chandler.
The EAT! Dinner series takes place November 6 and 7, during which some of Vancouver's top restaurants will open their kitchens to a selection of the festival's featured chefs. Renowned chefs like Christine Stanford of Biera, Jonathan Gushue of Fogo Island Inn, and Richmond Station's Carl Heinrich will take up residency in Vancouver institutions like The Acorn, The Vancouver Club, and Wildebeest.
Tickets for each of the signature events can be purchased online. Despite only being live for a short time, some of the events have already sold out.