Devour! is now the largest food and film festival in the world.
Have you ever looked at a restaurant menu and decided that what you'd really like is a taste of everything? That same feeling may emerge as you scroll through the program for the 2017 edition of Devour! The Food Film Fest, Nova Scotia's annual gastronomic film festival, which takes place in the town of Wolfville, in Nova Scotia's Annapolis Valley, from October 25th – 29th.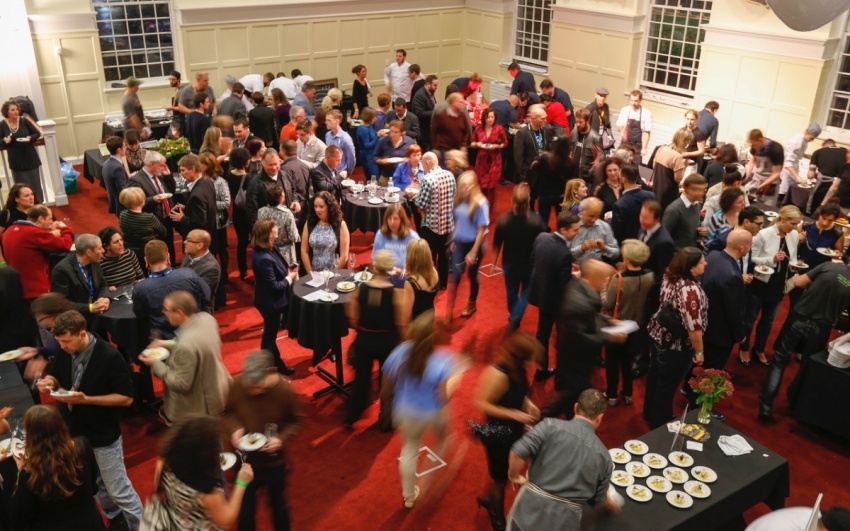 With 68 screenings, 17 culinary, film and photography workshops, five local tasting tours, three celebrity chef dinners, a street food party, a "chowder smackdown", and a new apple pie-baking contest called Why Your Pie?, Devour! is now the largest food and film festival in the world.
This year, Devour! expects to sell 13,000 tickets, essentially tripling the local population of the town of Wolfville, where it is receiving international accolades like "Canada's Secret Foodie Destination" from The Hollywood Reporter, and the "New Napa of the North" on Gusto TV.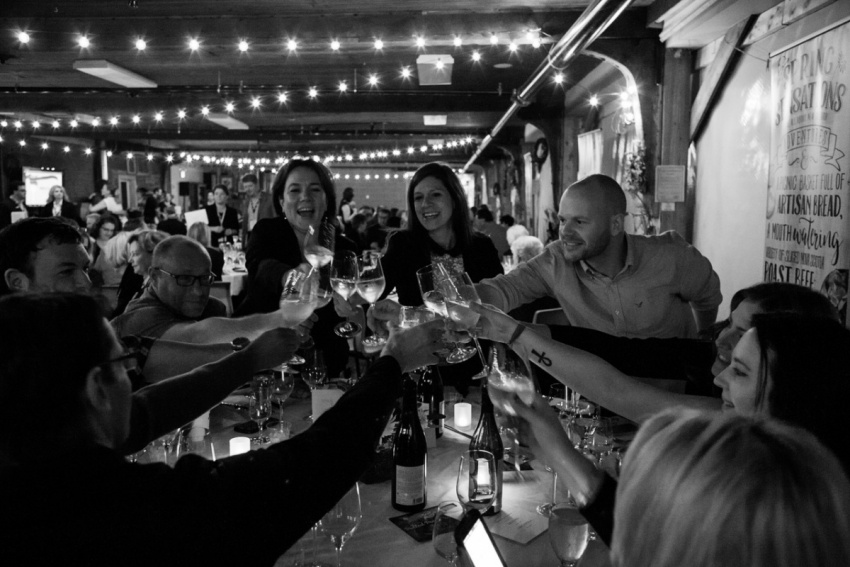 "Wolfville is ultimately the perfect scenario for a festival like this," says executive director Michael Howell. "The entire town is only four blocks long."
And there's room to grow. "We have a memorandum of understanding with Acadia University," says Howell; "so that when we need bigger theatre spaces, we'll be able to move into the theatres at Acadia that have respectively 300, 600, 1,000 and 2,000 seats."
The only challenge to visitors is the lack of accommodation in the area, so much so that the festival is appealing to local residents to offer up their cottages, guest rooms and in-law suites for visiting chefs, filmmakers and presenters in exchange for festival tickets. The accommodation problem is also solved by the Devour! Express: a shuttle bus from the city of Halifax for only $20.00 return.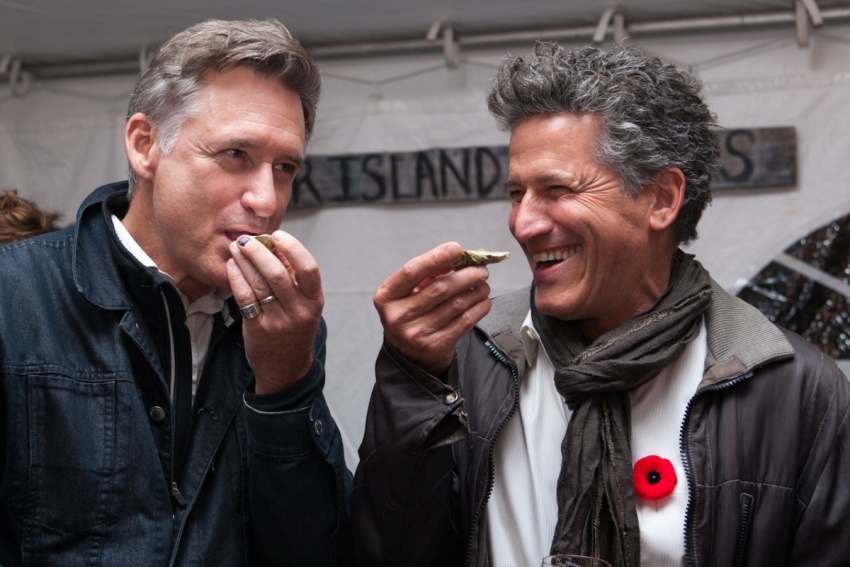 Each year, the festival invites a major cinematic, television or culinary star to curate their favourite food film of all time. The special guest at the festival this year is Canadian film icon, Gordon Pinsent, who will curate The Hundred-Foot Journey, a film about an Indian family that opens up a restaurant opposite a Michelin-starred eatery in the south of France.
Another event not to miss is the Scotland vs. New Scotland: Celebrity Chef Dinner.
"Jacques Pépin's The Art of Craft is a film that we're screening in advance of that dinner," explains Howell. "Then, three Nova Scotian chefs and three Scottish chefs will interpret the food of Jacques Pépin… while he's in the house."
Thinking back to the dilemma of having so many choices, I asked Howell and his business partner, managing director Lia Rinaldo, perhaps the trickiest question: if they could each choose only one event to attend, what would it be?
Rinaldo's top pick is Becoming a Visual Storyteller: How to capture nostalgia-filled, hunger-inducing moments through food photography, a workshop by Dennis Prescott, who is returning to the festival for the second year running.
Howell says that his must-see would be an Australian feature film, called Barbecue, directed by Matthew Salleh.
"Barbecue is wonderful movie all about barbecue from around the world… we're hoping to have samples of barbecue available, so hopefully everybody that goes and sees the movie will have some kind of barbecue snack as they go in. That seems the epitome of what we're doing."
If you can't make it to the festival this year, look out for satellite Devour! events around the country and internationally. The first one is Devour! A Film & Food Weekend at Fogo Island Inn, on the weekend of November 3rd.