From the Atlantic Film Festival to TEDxHalifax to Devour! The Food Film Fest, Lia Rinaldo's experience in the film and event industry spans more than 20 years. Rinaldo was a part of the host committee for Foodworx put on by the World Food Travel Association, and she (along with her business partner, Michael Howell) was the recipient of the 2014 Gary MacDonald Culinary Ambassador of the Year Award.
On top of all that, she has a culinary blog called Se7en's a Banquet, 9ine's a Brawl and is a freelance food and travel writer. So, of course we asked her about her favourite places in Halifax because she's bound to have some awesome suggestions!
If you want to experience a nique fusion of food and film this fall, go to devourfest.com to find all the details about this one-of-a-kind film festival that's taking place in Wolfville, Nova Scotia from November 4-8!
Breakfast
To be honest, I am not much of a breakfast person; I'm more of a weekend brunch type. And in Halifax, you gotta brunch early to beat the crowd.
The Coastal Café dishes up an epic spread from the McCoastal (fried eggs, maple sausage or Montreal bacon, and havarti cheese, with hash or salad) to the Durty Burd (fried eggs, habanero Buffalo chicken, havarti, and guacamole in an English muffin) to huevos rancheros (fried eggs on cheesy tostadas, guacamole, salsa, and mole crema).
Lunch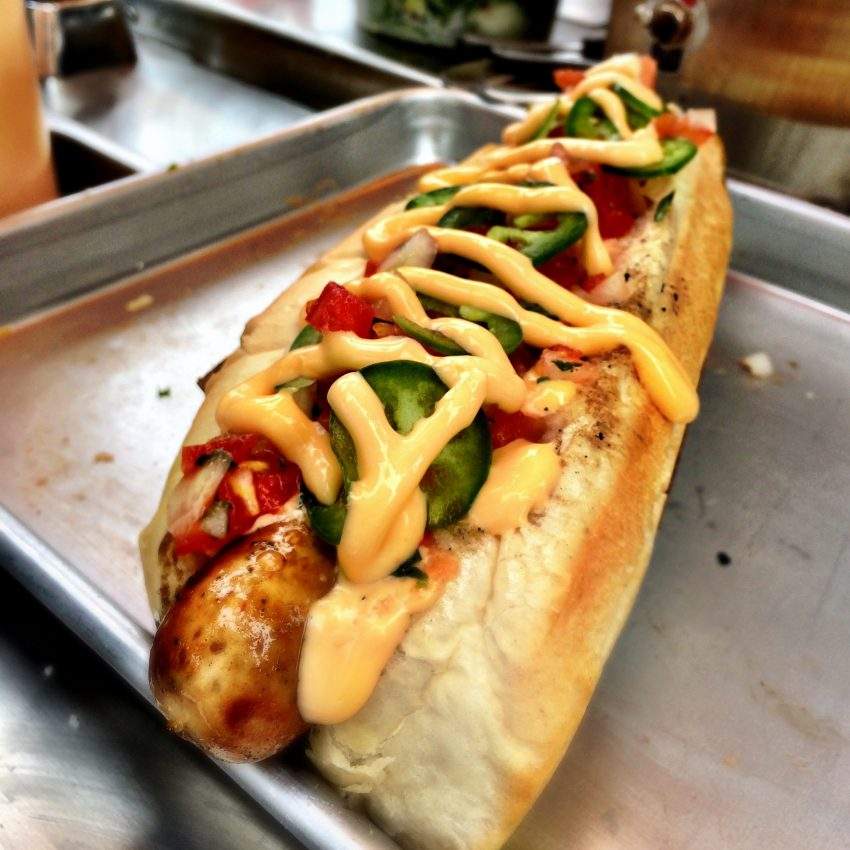 What's a lunch without a little side of nepotism? Check out my brothers' hot dog cart that's usually parked on Agricola Street during the week across from Lion & Bright, T Dogs. As their big sister, I have tried my damndest to stay out of the fray, and thankfully, the people have now spoken, and they're loving the weekly specials, from the T-Mac (their take on a classic Big Mac) to the chicken shawarma dog to the everything-bagel dog.
Dinner & Drinks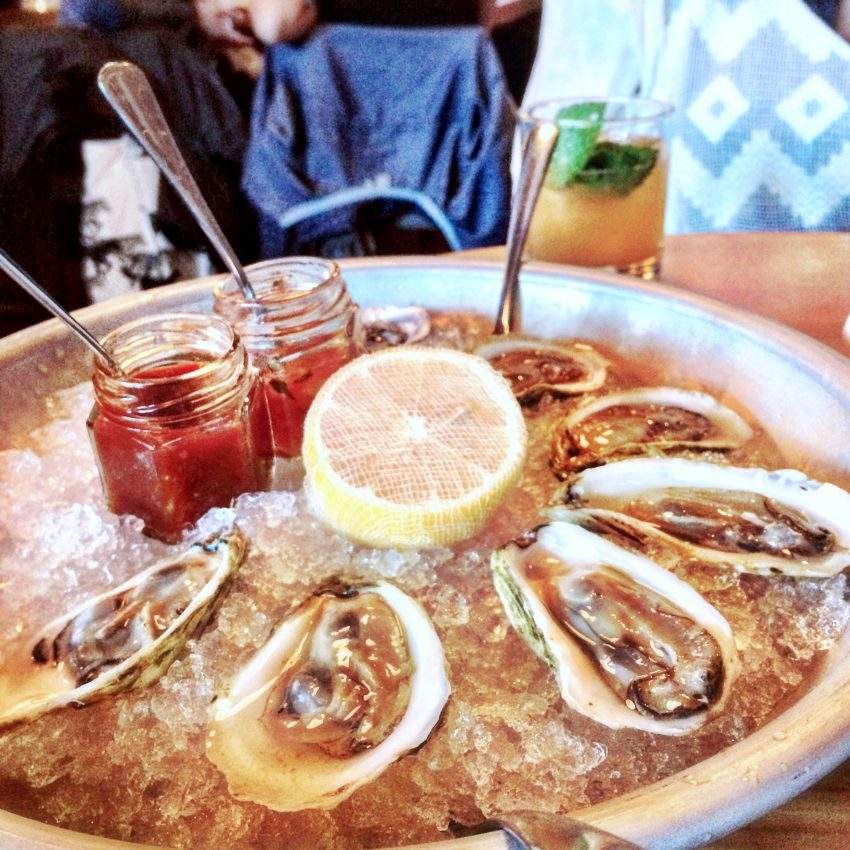 It's no secret that I love Halifax's restaurant and culinary scene, with many favourites around town--EDNA, the Brooklyn Warehouse, 2 Doors Down–but one of my favourite things, hands down, is a light dinner and drinks combo that my friends and I refer to as "the raw and the fried" at Agricola Street Brasserie.
We take to the bar for its happy hour, surrounded by friendly staff, drink wine and order plates of fresh Sober Island oysters and beef tartare. Just when we hit the tipping pint of raw food, we bring ourselves back with an order of jojos: thrice-cooked wedges of potatoes. Hello!