This past weekend in Wolfville, Nova Scotia, Devour! The Food Film Fest showed over 70 food-themed films from celebrated Canadian and international filmmakers, and hosted adventurous gastronomic activities, such as wine and cider tours, foraging excursions, barbecues, cooking demonstrations and hands-on workshops.
Now in its 8th year, the annual film festival attracts acclaimed chefs and culinary personalities from North America and across the globe. At the same time, it supports emerging Canadian filmmakers like Calgary's Vicki Van Chau and Toronto's Petra O'Toole, who each had a beautiful short documentary screened at the festival.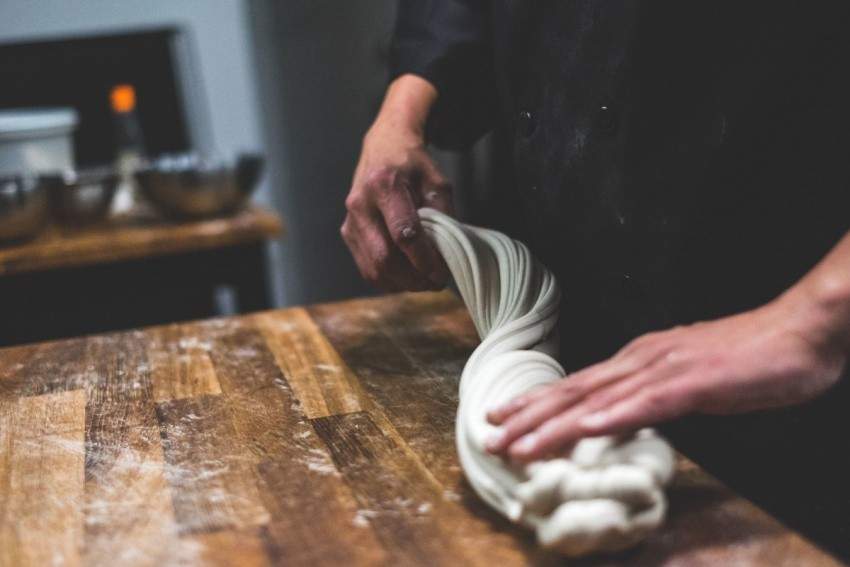 This captivating short of a father passing down the tradition of hand-pulled noodles to his daughter blends the traditions of Chinese food culture and music. Using rich and slow imagery, and traditional Chinese music, the film compares the strands of the noodles with the strings of the guzheng, a traditional Chinese instrument, also known as the Chinese zither or harp.
As director of Pulled Strings, Chau, a graduate of the Alberta College of Art and Design, who once played in the Calgary Chinese Orchestra, describes the film: "It's about a father teaching his daughter how to pull noodles, and basically it is a poetic montage… just speaking on this relationship through music, and the medium of food, and of the culture."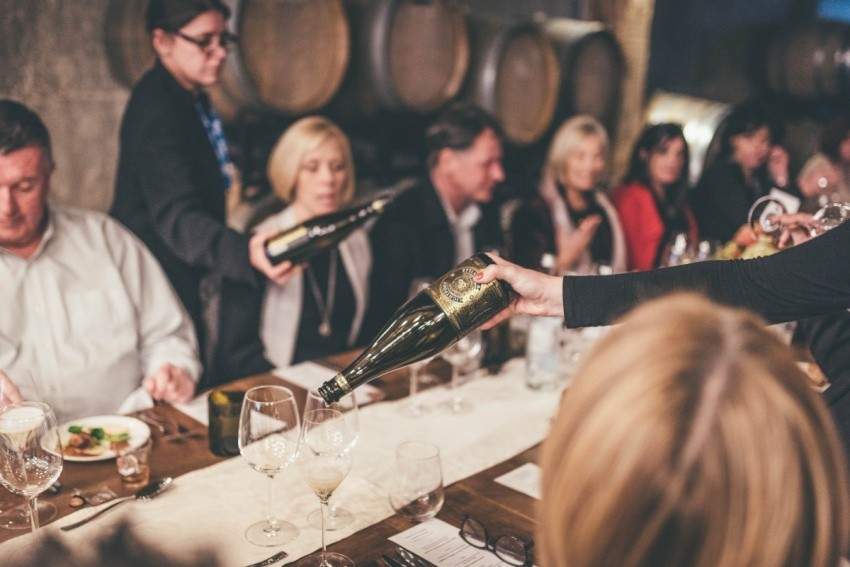 Pulled Strings was screened during a wine cellar dinner during Devour! at Lightfoot & Wolfville Vineyards. Each course of the dinner, created by a different chef, was paired with a captivating short documentary to serve as inspiration. At the end of the festival, her film was awarded an honourable mention for best short documentary at the film fest. "I totally was not expecting it because I saw so many films, and there was just so much creative, great talent," Chau says.
Like most visitors to the region, Chau was also completely entranced with the Annapolis Valley itself. "It's been blowing my mind how amazing this festival is. I only heard about it when I made the film, and I wish I knew about this sooner. Everyone is so friendly, the people I'm billeting with are so amazing, they've been taking me out to the farms and the vineyards; it's just such a beautiful landscape."
Another short documentary is Tibor, a film by Toronto-based Petra O' Toole, who spent several days filming her immigrant grandfather making soup. "It's about an eccentric elderly scientist now turned soup-maker, and he happens to be my grandfather," she says.
O'Toole's grandfather, we learn, had a significant impact on the food industry during his career as a scientist. "He did the research on brown fatty acid tissues which helped teach the food industry how to properly nourish premature babies," says O'Toole. "He talks about his past, but his present is him in the kitchen, just doing different things, with zero food waste."
Tibor celebrated its world premiere at the Hot Docs Canadian International Documentary Film Festival in April and May of this year in Toronto, catching the attention of Lia Rinaldo, the managing director of Devour!, who suggested that the film might be a good fit for the autumn festival in Nova Scotia.
"I didn't even know that food film festivals like this existed," says O'Toole. "This is the most amazing entryway to something totally food-based."
The power of the short doc
The short documentary is an ideal format for the emerging filmmaker, as well as an excellent medium for exploring food culture, and family tradition.
"If you can make a solid four-minute short, it can have a really powerful punch," says O'Toole. "I like bite-sized storytelling because you can get so much more variety on your palate."