After coming on the professional music scene in 2005 with the world-acclaimed, all-women metal band Kittie, guitarist Tara McLeod has garnered a reputation in the music world as one of the best at her craft.
Aside from touring the world and recording three albums with Kittie, she has also toured with Canadian music icons Fefe Dobson and Shawn Desman, as well as recorded with No Joy and, more recently, One Bad Son. Her most active project these days though is being a member of the award-winning country band Nice Horse.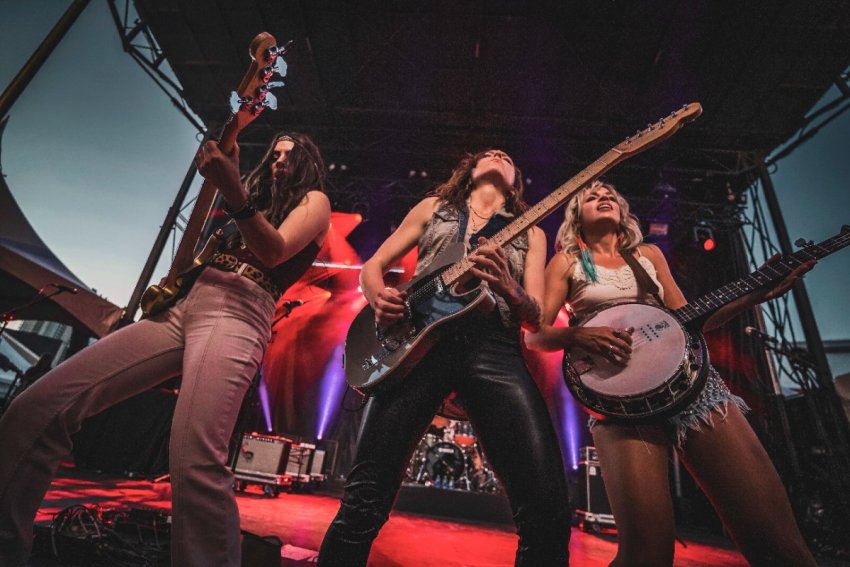 Comprised of four members (Katie Rox, Brandi Sidoryk, Krista Wodelet and McLeod), collectively Nice Horse is nominated for five 2022 Canadian Country Music Awards including Music Video of the Year for their self-produced video for "High School". McLeod herself is up for Guitar Player of the Year.
We're crossing our fingers for the guitarist and the rest of the band when the CCMA Awards announce their 2022 winners on location in Calgary on September 10 and 11.
After spending years living in Toronto, McLeod moved to Calgary to be in the same city as the majority of her Nice Horse bandmates and has since fallen in love with Calgary food scene. Here's some of her top spots for eats and drinks.
Breakfast
Blue Star Diner has a great atmosphere, an amazing staff and the menu is next level. I love the Jackfruit Carnitas Hash Bowl, loaded with veg so you can leave feeling like you had a delicious meal and are powered up for the day.
Have to mention points for an excellent cup of coffee too. It's located in one of my favourite neighbourhoods in the city too, Bridgeland, and I love going for a walk to check it out when I leave.
Lunch
The owners at Mondays Plant Cafe are so friendly, they go above and beyond to make you feel welcome and put a personal touch by getting to know the names of regulars.
The menu is fantastic, I've made my way through it and everything is incredible. What I really like is that they offer vegan food without including junk-food meat replacers. The owner is a nutritionist so you can be guaranteed that you're getting a well-balanced meal that is just next-level good. Also included in this restaurant is a little marketplace in the front door. They support local small businesses by making their products available to their own customers.
Dinner
Deepak's Dhaba is an authentic Indian street food restaurant and I love it. All the recipes are Deepak's own and he's often there greeting and chatting with customers. They also offer frozen food options for take home; this is a big winner, especially when it's cold in the Calgary winter time. Having a freezer stocked with Deepak's own recipes is a game-changer for a day when you don't want to leave the house.
Drinks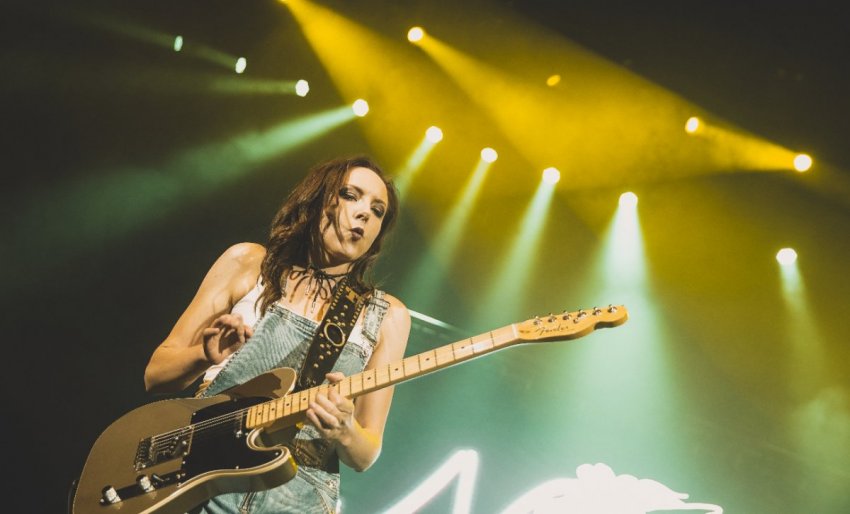 I don't drink alcohol, however, I do enjoy a THC/CBD-based beverage! My favourite place to get these is Five Point Cannabis located in the neighbourhood Bridgeland. This place is female-owned and operated.
The owner is a true supporter of the art community and her store seconds as a gallery space. Oftentimes when you visit you can catch a local artist live-painting. They also offer cannabis info sessions with experts. This place is one of a kind!
Watch: Nice Horse - "High School" (Official Music Video)