Over the past five years, the rise of Nice Horse within Canada's country music scene and beyond has been remarkable. From their capacity to captivate live audiences with unforgettable performances to the relatability and empowerment of their lyrics, to the creative prowess portrayed in every music video, Nice Horse has become something of a Canadian treasure.
And while all four members of Nice Horse contribute on the vocal front, Brandi Sidoryk often takes the proverbial reins as the band's co-frontwoman, thanks in large part to her ability to produce a dynamic range of powerful ballads and melodious harmonies.
Since joining forces, Sidoryk and Nice Horse have gone on to achieve numerous accolades, including Country Recording of the Year at the 2018 YYC Music Awards, Group of the Year and Video of the Year at the 2019 Alberta Country Music Awards, and their latest singles, "Hot Mess" and "Cowgirl" have both been met with extensive critical acclaim.
More recently, Sidoryk has been serving as the Songwriter in Residence for the Calgary Public Library, and now that local venues are starting to reopen, she and the Nice Horse girls are getting ready to go back to work.
Before they're reunited, however, you can catch Sidoryk performing at the Blue Jay Sessions: Anniversary Edition tonight at Calgary's Mikey's on 12th. We had a chance to chat with Sidoryk ahead of tonight's performance, to find out where this talented cowgirl likes to eat and drink in Cowtown.
Breakfast
I love my neighbourhood, and I love it even more since Queen's Breakfast opened up. Everything about this place is delicious: the food, the cocktails, and the ambience. As a person who would usually choose reheated leftovers to breakfast food, finding a breakfast joint I actually like to frequent is rare for me. Queen's Breakfast for the win!
Lunch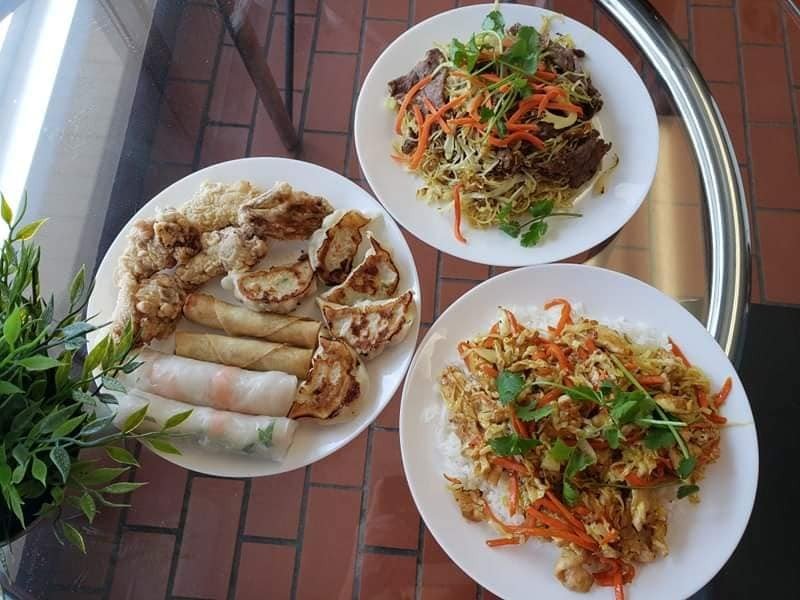 I love Vietnamese food, and so often at lunch in these self-isolation days, I order from my local Vietnamese eatery, The Submarine. Not only is it owned by the sweetest family, but they make the best homemade sate (spell) sauce. I always order extra on the side so that I can put it on everything else I eat.
Dinner
If I thought it was respectable to eat chicken wings for supper every night, I would be at Mugshotz every day. As it is, I'm there almost weekly. They have the best chicken wings I have ever tasted, which is saying a lot, as I consider myself something of a chicken wing connoisseur.
Not only do I love the food, but I love the vibe; so unpretentious and down-to-earth. It makes for an eclectic clientele where everyone can feel comfortable. I highly recommend the Louisiana garlic parmesan or the all-dressed hot.
Drinks
For drinks, I always want a place that I can walk to (and safely stumble back from). So, my go-to is Citizen Brewery, my local haunt in Highland Park. With great bear, kombucha on tap, a roomy patio, and a focus on great community events (when allowable), Citizen is one of my favourite parts of my community.
Watch: Nice Horse's Cowgirl