With a well-travelled culinary career that includes stints at internationally-renowned restaurants like Noma, Atelier Crenn, and Quay–in addition to an apprenticeship under Top Chef Canada Season 1 third-place finisher Connie Desousa–Calgary-born chef Alex Edmonson was as prepared as one could be to compete on Season 9 of the acclaimed cooking competition.
Following his return to Calgary, Edmonson took the helm as executive chef of award-winning eatery Market, after which he proceeded to launch his own personal chef company where he creates high quality menus and curated luxury home dining experiences.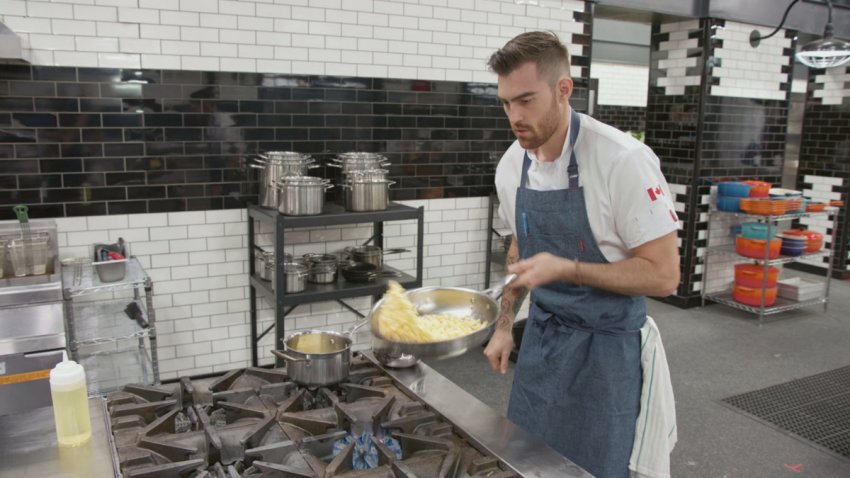 We recently had the opportunity to catch up with the talented Top Chef Canada competitor, who shared a few of his favourite places to eat and drink in his hometown.
Breakfast
My favourite place to go for breakfast in Calgary is Blue Star Diner. It's a small rustic/farm-style place with really tasty and comforting dishes. It's simple but well executed and a great way to start the day!
Lunch
I love going to UNA Pizza + Wine for a relaxing lunch. Casual Italian-inspired food with the best pizza in the city. Una has thus far stood the test of time with over a decade in business and just opened a second location in Calgary with plans for a third.
Wine and pizza? How could you go wrong. Try the "Four Maggi Pizza"—four types of cheese with a generous drizzle of truffle honey to finish it off.
Dinner
For dinner, my go-to spot is Native Tongues Taqueria. Amazing decor and vibe, incredible tacos, and a killer margarita makes Native Tongues my favourite restaurant in the city.
I love mushrooms and can't go without ordering the "Hongos Tacos"—a meatless taco with mushrooms as the base. They have the coolest grill in their open-concept kitchen that I can watch all night.
Drinks
The best place to go for drinks in my opinion is Milk Tiger Lounge. It is really low-key and only 20 or so seats, but the cocktails are delicious and very creative. I hope they reopen post covid struggles.
Listen to our latest Top Chef Canada podcast episode!