The closer we get to the finale of Top Chef Canada: All-Stars on June 4th, the more twists and turns the remaining chefs are presented for their Quickfire and Elimination challenges. This week, the six chefs started the episode by picking three ingredients to cook with from a table filled with everything from fresh produce to beer, foie gras to cheeses. Once each competitor had selected the ingredients, host Eden Grinshpan presented the big curveball: they all would have to make ice cream using all of what they had chosen.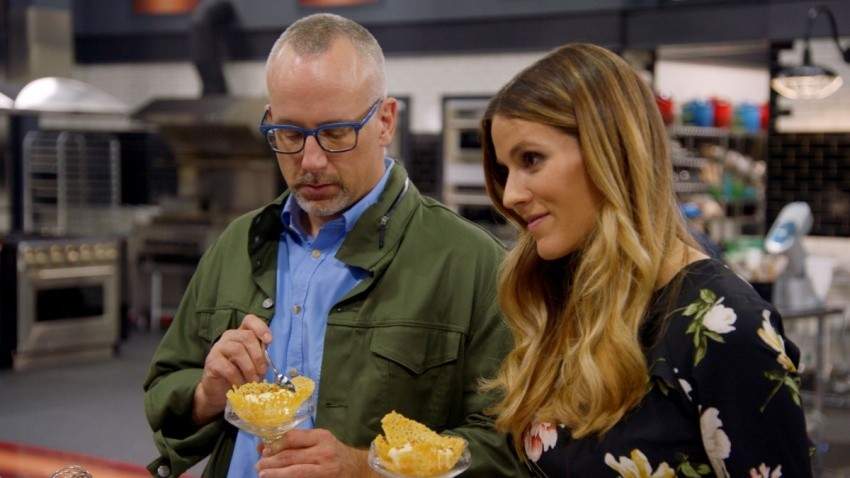 None of the six competitors missed a beat when preparing their ice cream base, but the challenge was clearly easier for some than for others. Dennis Tay seemed to have the hardest time incorporating cauliflower into his batch of ice cream with figs and thyme, and Jesse Vergen also appeared to have a hard time working wtih white strawberries and cheddar. To make matters worse, the guest judge for this particular challenge was Doug Quint, co-creator and owner of the famed Big Gay Ice Cream in New York.
Once it came to tasting time, Quint was impressed by Dustin Gallagher's foie gras and hazelnut ice cream with honey roasted plums and balsamic glaze; Trevor Bird's fennel, beer and Pernod ice cream; and Nicole Gomes' ice corn and coppa ice cream, in which she managed to balance the intensity of garlic cloves. Out of those three scoops, Dustin took the cash prize of $3,000 and his first Quickfire win of the season.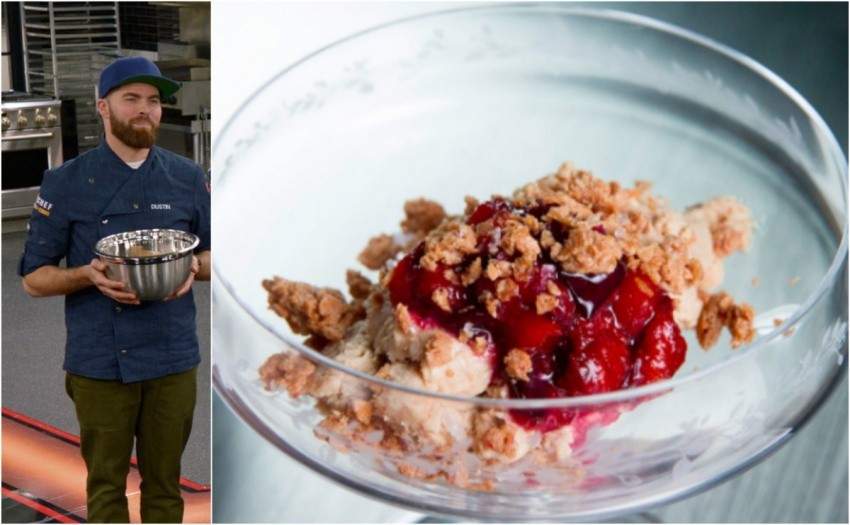 Heading straight into the Elimination round, the chefs hopped in the car and went grocery shopping for ingredients to make the "ultimate late night eat", which they would be serving to 100 people in Toronto's secret lower level Bay Street station. Serving on location without a proper kitchen is always difficult and you could tell some chefs were feeling unsure about the situation, notably Trevor, who commented that he doesn't really indulge in late night food. Further adding to the stress was this round's guest judge, Toronto restaurateur heavyweight, Grant van Gameren.
Surprisingly, for the first time in Top Chef Canada: All-Stars, most competitors garnered positive feedback from the judging panel, including Trevor, for his hand-made pork belly slider in steam bun--much to his relief. Dustin's eggplant "double down", a spin on eggplant Parmesan--using crispy-fried eggplant as the "bun", filled with marinara, buffalo mozzarella and roasted red peppers--was also a hit, as were Dennis' buttered green garlic rice noodles with fried prawns. Nicole's delicious-looking shrimp cake with ginger scallion pistou, rice and Asian slaw was awarded the dish of the night for its multiple impressive components and fresh taste.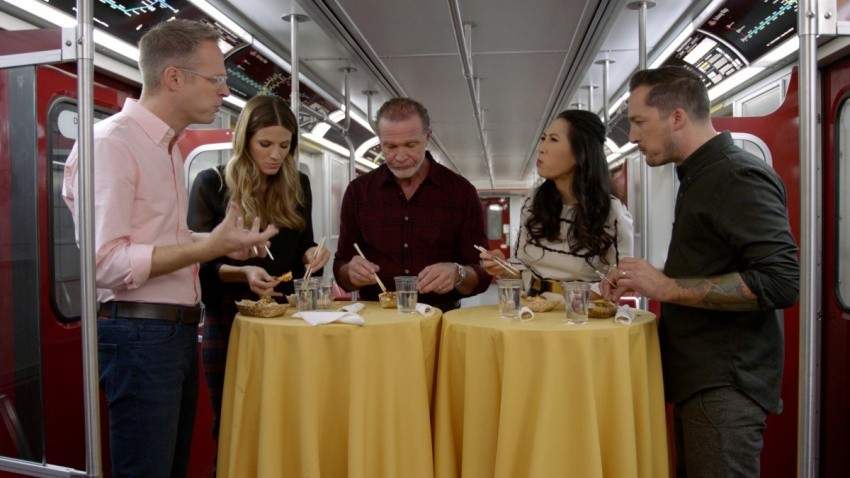 Jesse and Connie DeSousa did not fare so well during the Elimination challenge, with Jesse offering an overwhelming braised moose and Avonlea cheddar spin on poutine, and Connie serving dill pickle potato chips with a sour cream and chive dip. There seemed to be a big debate at the judges' table between Chris Nuttall-Smith, Mijune Pak and Mark MacEwan in regards to what was more disappointing: a more elaborate dish that wasn't executed properly or a basket of potato chips that was too simple for the competition.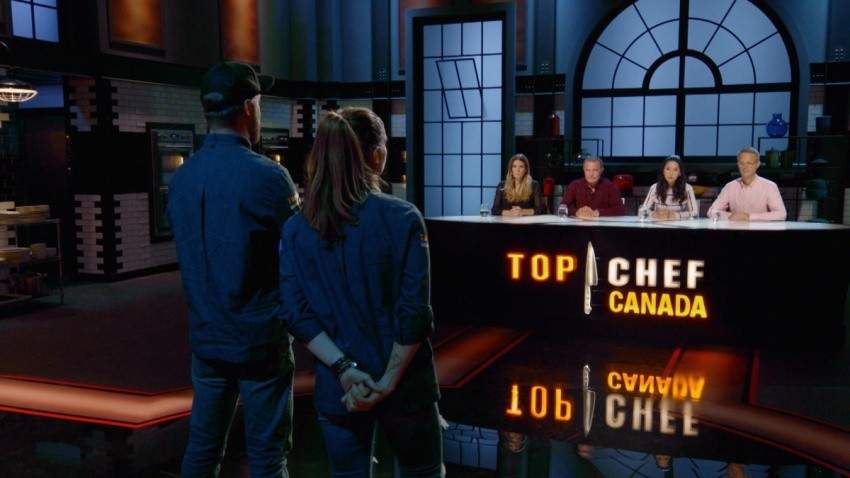 "If you are making potato chips on Top Chef Canada: All-Stars, does that fact alone not disqualify from the competition?" remarked Chris Nuttall-Smith.
That argument was strong enough to end the discussion and Connie was sent home.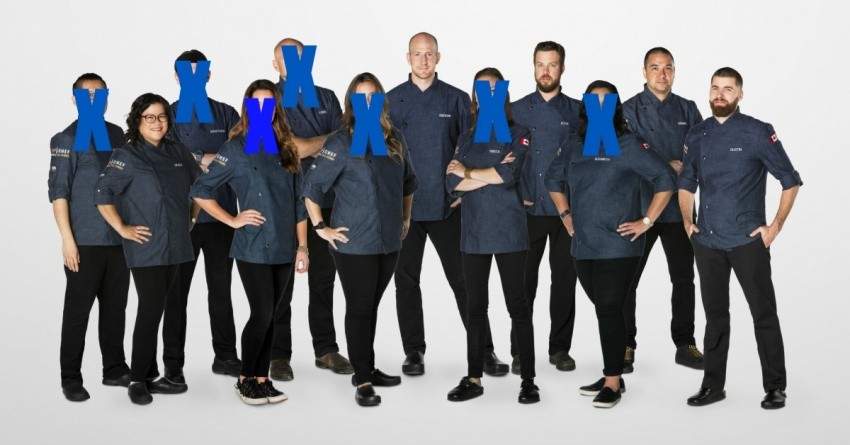 On this week's episode of Top Chef Canada: All-Stars, the final five chefs are tasked with serving refined canapes at a fancy soirée. Who do you think will crack under the pressure?