Who doesn't love a delicious brunch? This is exactly what the remaining nine all-stars chefs were challenged to create in the fourth episode's Quickfire challenge. As many of their candid commentaries indicated, most restaurant chefs dislike cooking brunch, citing the early mornings and repetitive nature.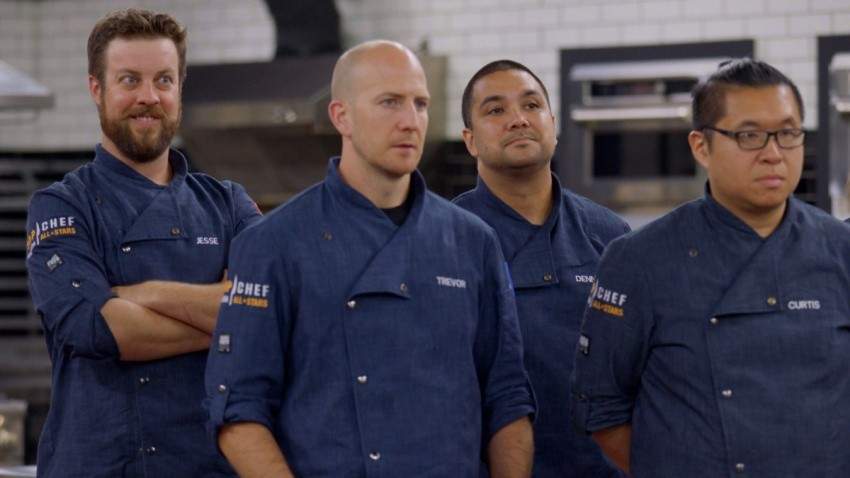 At any rate, the chefs went to town on the challenge. Both Dennis Tay and Jesse Vergen seemed especially excited about their creations (a spin on a classic Filipino breakfast and fancified potato pancakes, respectively), but host Eden Grinshpan and guest judge, Food Network celebrity chef, Maneet Chauhan were unimpressed. On the positive side, both Trevor Bird (with his salmon pancakes) and Curtis Luk (with his take on shrimp and grits) garnered praise, as did Nicole Gomes for her pain perdu, made with duck eggs and almond croissants for which she was crowned the winner of the Quickfire challenge for a second week in a row.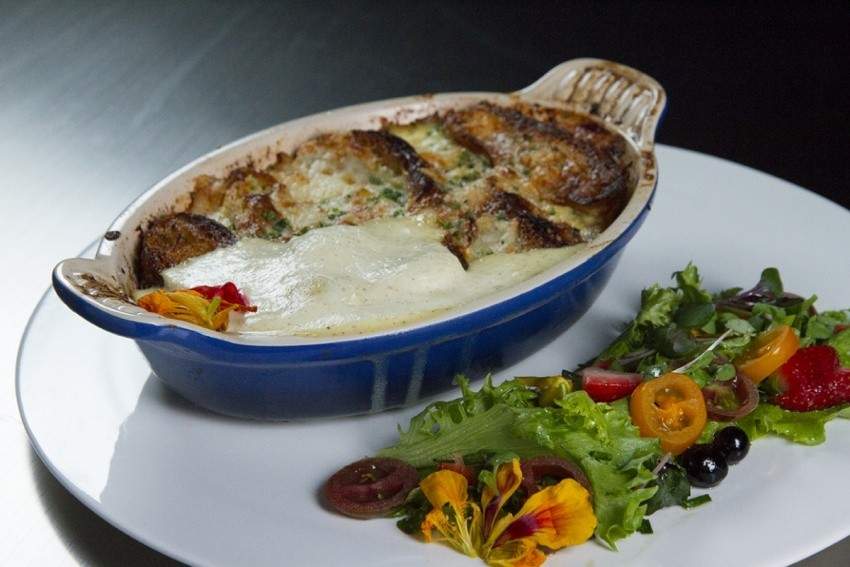 Moving swiftly along, the elimination challenge would see the chefs create a nine-course dinner for the judges and special guests with each of the dishes being inspired by a major Canadian city. The chefs drew wooden logs to see which city they would draw inspiration from. Vancouver went to Trista Sheen, Dennis drew Calgary, Curtis wound up with Saskatoon, eventually leading to Jesse ending up with Winnipeg.
While the chefs shopped for ingredients, a few of them offered up tips to one another for what foods might best represent different cities. In particular, Connie DeSousa and Nicole helped guide Dennis down the proper Calgary route by encouraging him to go with a gigantic tomahawk steak as his main event, which he would later carve tableside for the judging panel.
While prepping in the kitchen, Nicole seemed a lot more energetic and vocal in the kitchen than her peers, probably due to the fact she was immune from elimination, which ignited a few sparks between Andrea Nicholson and herself; but other than that, the show continues to be (surprisingly and refreshingly) drama-free.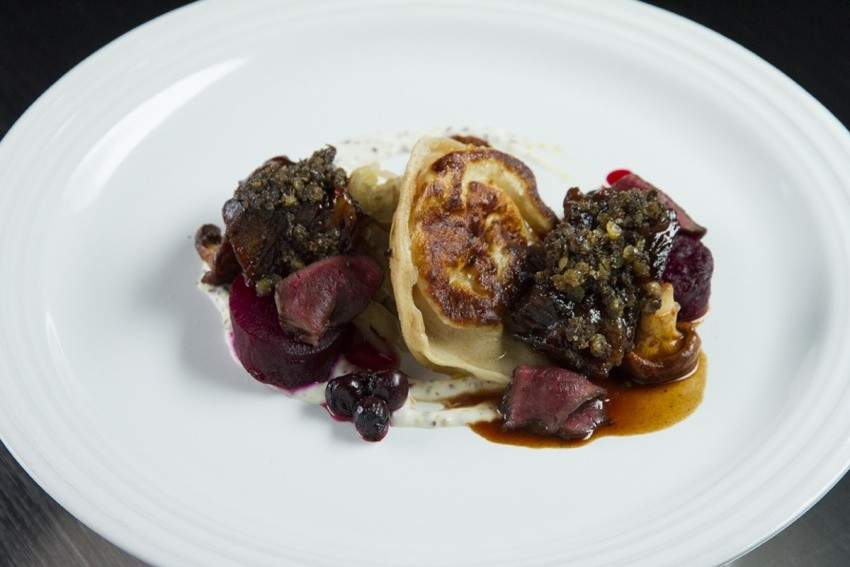 Once the Canadian feast officially got underway, the judges were joined by guest judge and chef Lynn Crawford as the cheftestants presented their city-inspired dishes one by one. As usual, the dinner was filled with ups and downs, including Curtis' Saskatoon-inspired plate of gourmet perogies with beef heart (up), Dennis' overcooked tomahawk steak (down) and Connie's hunter pie with roasted bone marrow (up), to name a few.
Connie's pie, as well as Nicole's foie gras-ridden meat pie (an ode to the indulgent Montreal dining culture) and Dustin Gallagher's Ottawa-inspired dish of smoked duck with foie gras sauce, mushrooms and roasted, maple-glazed apple claimed the top spots, with Dustin being named the winning dish of the challenge for the second week in a row.
The bottom three turned out to be Dennis, Jesse (for his disappointing plate of perogies, beets and pickerel) and Trista's Vancouver plate (B.C. salmon, Dungeness crab, roe, radishes, and vermicelli noodle salad with a squid ink beurre blanc), which judge Mijune Pak continually remarked was not at all representative of her hometown. In the end, Trista was sent packing, after the judges collectively deciding that her take on Vancouver was a confusion of flavours and not reflective of the dynamic ingredients and Asian flavours commonly found in the city.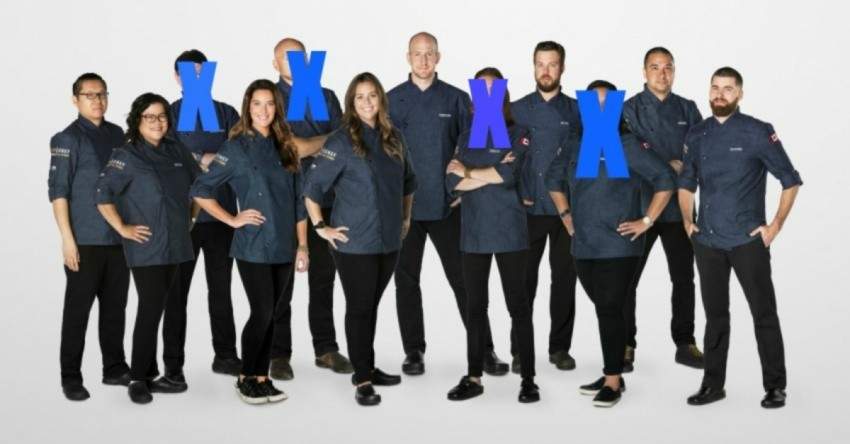 There are now eight chefs left in the Top Chef Canda: All-Stars competition. This Sunday's episode airs at 8 p.m. (MT) on Food Network Canada. The remaining chefs are surprised when they find out that world renowned chef, Daniel Boulud is their Quickfire judge. Following that the Elimination challenge will be "retail wars", where the chefs must create a high quality fast-service dish under intense pressure. Oh the suspense!