After bidding adieu to Rogers Centre executive chef, Elizabeth Rivasplata in the premiere episode of Top Chef Canada: All-Stars, there are now 11 chefs left in the competition. Heading home first is every competitor's fear, but being the second person to be booted off the series? Well, that's not much better. Here's how the second episode of Top Chef Canada: All-Stars went down last night.
Things immediately got off to an intense start with a culinary skills Quickfire Competition.
In a series of four challenges, competitors were eliminated round by round until Andrea Nicholson and Dennis Tay were left standing as the final two fighting for immunity. The two chefs were challenged with making a dish in only 15 minutes, using the ingredients they had prepped and processed in earlier Quickfire rounds: sea bass, diced shallots and oysters. Shuck yeah!
In the end, Andrea won best dish with her dish of seared sea bass, creme fraiche poached oysters, sea asparagus and tomatoes. We're working on getting the recipe because it looked absolutely delicious.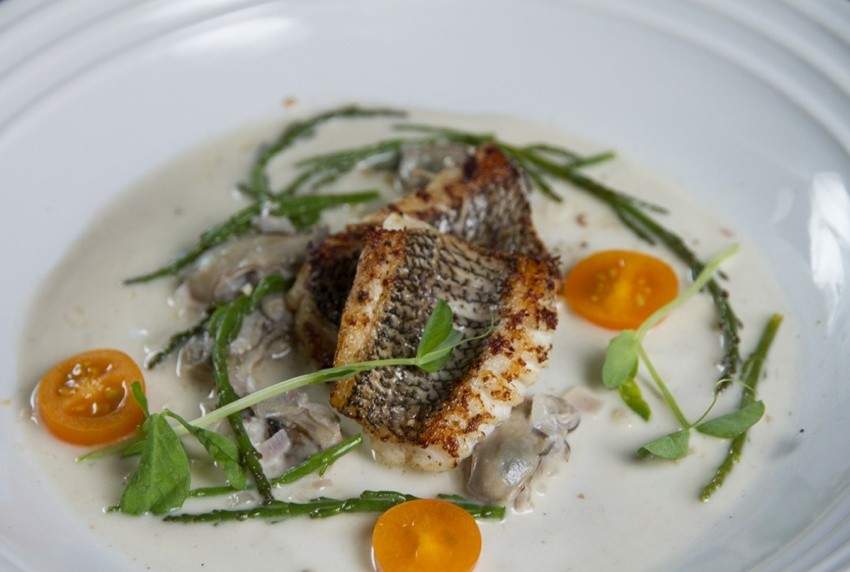 The Elimination Challenge saw each chef create a dish inspired by a famous street market from around the world. After limited time to plan, shop, prep and cook for 75 people, the street food was presented at a pop-up street market in Toronto's Artscape Wychwood Barns to the panel of judges, with Susur Lee as the surprise guest judge.
One of the most noticeable differences from this challenge compared to previous seasons was that the judges did not hold back with their praises or critiques directly in front of the competitors immediately after tasting.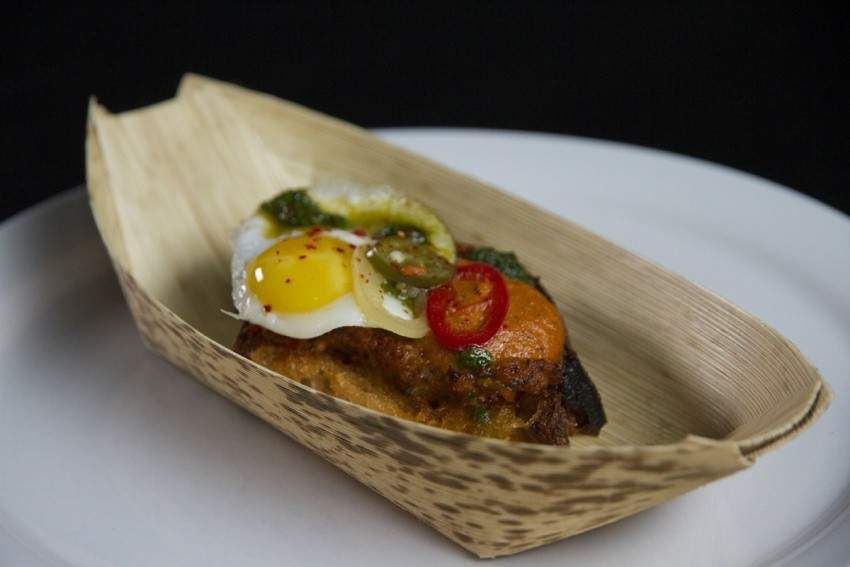 Judges Mark McEwan and Mijune Pak seemed fairly impressed by dishes like Dennis Tay's Mexico-inspired plate of compressed pineapple, tuna, avocado cream and tortilla "crumb", as well as Trista Sheen's dish (an ode to Rio de Janeiro) of grilled lamb saddle with green tomato papaya salsa and pan-fried paneer, and Nicole Gomes' potato-crusted lamb merguez with preserved lemon aioli.
These three dishes were named the top of the episode with Dennis' being crowned the best of the pack.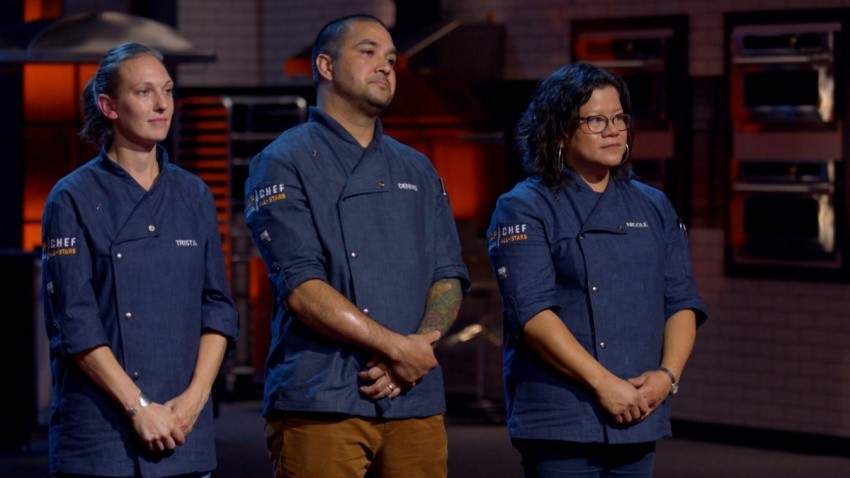 Other chefs did not fare so well, especially famed Newfoundland chef, Todd Perrin, who seemed to receive the bulk of criticisms from the judges, especially Chris Nuttall-Smith, both at the time of sampling at the pop-up market and also at the judges' table. He was, not surprisingly, in the bottom three with Trevor Bird and Connie DeSousa (both of whom offered up lacklustre Vietnamese-style small bites). In the end, Todd's salt cod dish got him sent home as the judges thought it had nothing at all to do with his assigned international street market locale: Rio de Janeiro.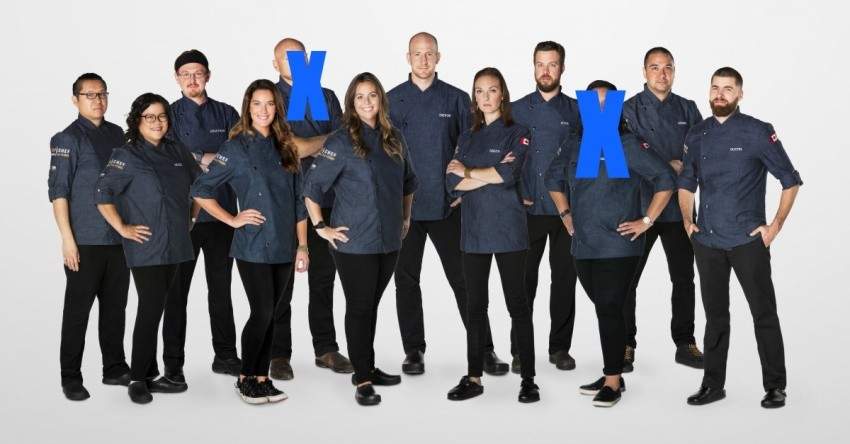 Ten chefs remain in the competition. We've yet to see any sparks fly between competitors, but for the third episode, they will be split into teams for a group Elimination Challenge. We are anticipating at least one shouting match...maybe two. The new episode airs Sunday, April 16 at 10 p.m. (ET) on Food Network Canada.