With the second episode of Top Chef Canada: All-Stars beginning with a test of the competitors' basic mise-en-place skills, last night's episode proved similar when each of the 10 remaining chefs were tasked with cooking one of the five French mother sauces (bechamel, veloute, sauce tomate, espagnole and hollandaise). Seeing as this is the top of the top returning this season, it was a relief to see that every chef was able to whip up a mother sauce without skipping a beat.
The chefs cooked off in pairs to begin with and the five advancing chefs (Nicole Gomes, Curtis Luk, Trista Sheen, Dennis Tay and Jesse Vergen) were given 25 minutes to create a dish using the mother sauce they had just created. Chopped Canada judge, John Higgins, made a guest appearance to help judge the Quickfire and after tasting the five remaining dishes, named Nicole Gomes' seared lamb chops with sauce tomate, grilled eggplant, niçoise salad and almond gremolata the winner.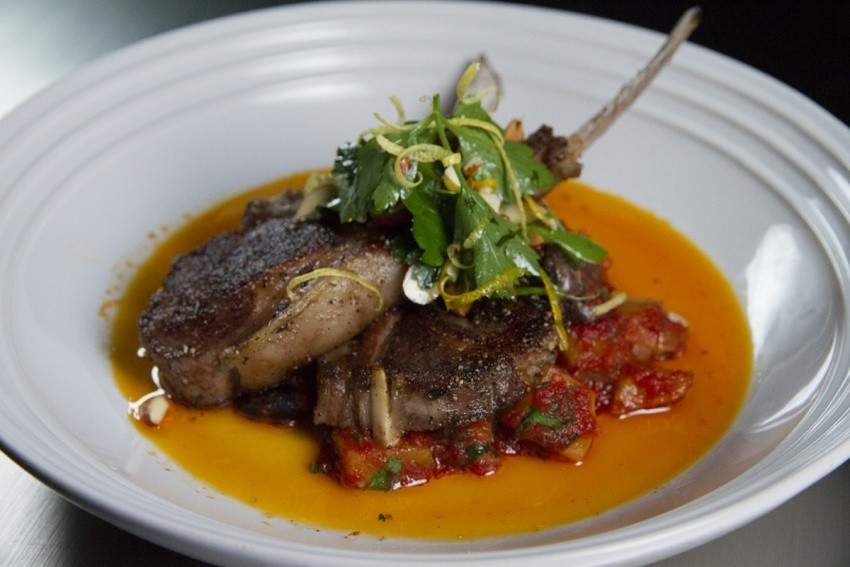 After winning immunity, Gomes was given the advantage of picking her team for the impending Elimination challenge, where the chefs were tasked with creating a three-course progressive menu that highlights the depth and breadth of Middle Eastern cooking. Nicole opted to collaborate with Jesse, Dustin, Andrea, and Dennis for the challenge, leaving Trista, Connie, Jonathan, Curtis and Trevor on the opposing team.
Interestingly enough, there were hardly any personality clashes during the prep for the dinner and no mishaps in the small kitchen, despite the chefs appearing to run around like miniature culinary whirlwinds. Phew.
Both teams had ups and downs with their courses. On Nicole's side, her olive-oil-poached trout with tahini and labneh spread received lukewarm responses from the judges, as did Andrea's olive oil and plum cake with lavender cream; but Dustin earned high points with his creations: sabih baba hummus made of roasted eggplant and chickpeas, topped with pickled beet and egg, and an entrée of honey-glazed quail stuffed with chicken farce, roasted dates, pearl onions and figs.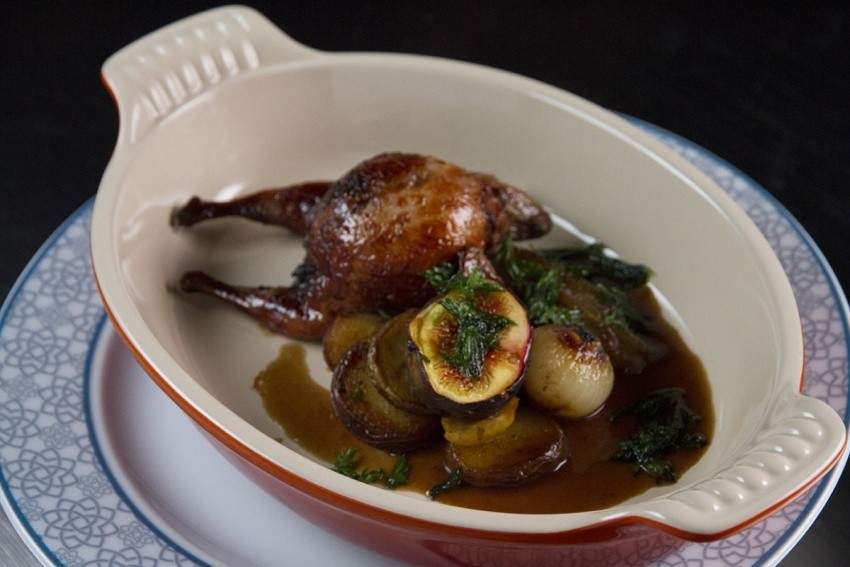 With both of his dishes thoroughly impressing the judges, the chef was named the best of the challenge.
Aside from Connie's tomato salad with labneh and mint, preserved lemon chicken with split peas, yogurt and peppered cashews, and Trista's almond cake with preserved lemon curd and plums, the second team seemed to have failed to execute proper dishes. With Trevor, Curtis and Jonathan in the bottom three, it was eventually announced that Jonathan would be the one to go home for straying too far away from the Middle Eastern theme of the challenge, especially with his entrée of spiced daal with a salad of pickled red onion and grilled kohlrabi.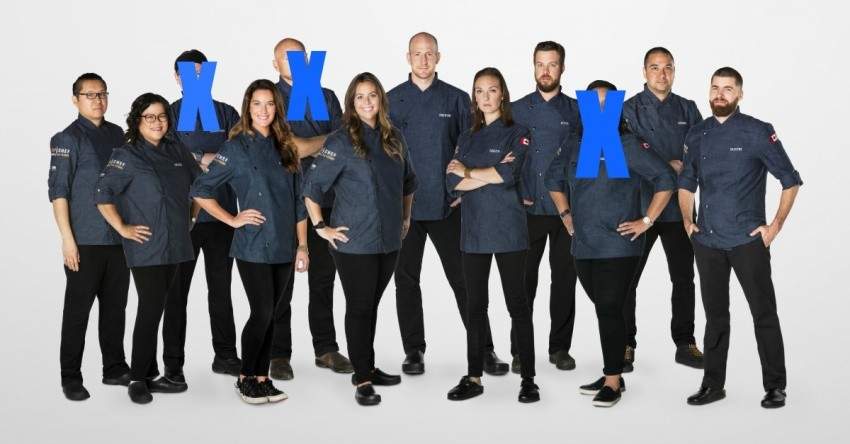 There are now nine chefs left to cook for the top spot in Top Chef Canda: All-Stars. The new episode, airing this Sunday at 8 p.m. (MT) on Food Network Canada, will see the chefs create an all-Canadian dinner for the judging panel and special guest, Lynn Crawford. The teaser reel looks like there's going to be some clashing in the kitchen, which is about time, because it's been pretty calm, cool and collected this season.