Julie Nolke could likely teach a masterclass on creating a successful acting career via social media.
The award-winning actor, writer and filmmaker is, perhaps, best known for her self-titled comedy YouTube channel that nas garnered nearly 1.1 million subscribers. In 2020 she was named a Top Canadian Breakout Creator by YouTube and in a year later, she received three Webby Awards (Best Individual Performance, Audience Choice for Best Viral Video, and Best Writing for Explaining the Pandemic to my Past Self) and a Streamy Award nominee for best writing.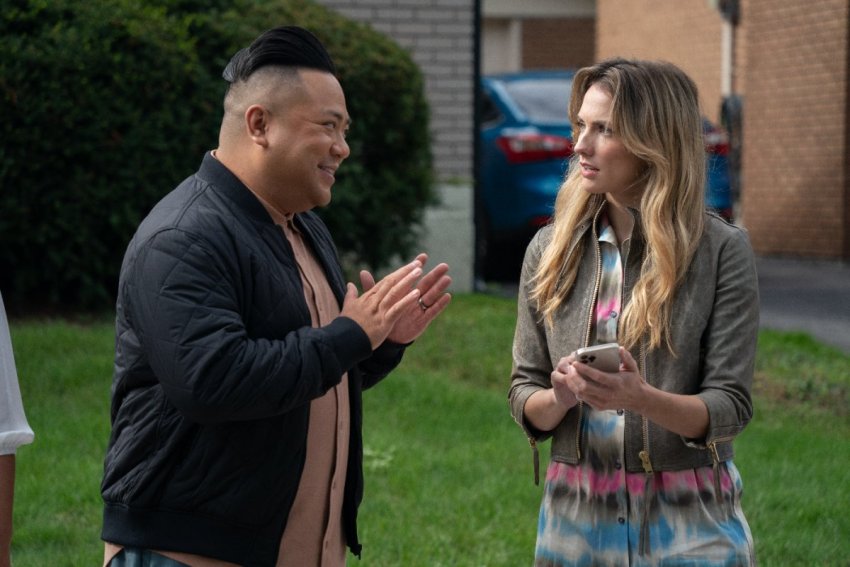 Beyond her large-scale YouTube success, Nolke has had plenty of film and television roles on productions such as What We Do in the Shadows, Coroner, TallBoyz, and Workin' Moms. Currently, Julie is best recognized by CBC viewers in her role of Sam on Run The Burbs, which airs Wednesdays at 8:30 p.m. ET (9 p.m. NT) on CBC and CBC Gem.
Based in Calgary, Julie Nolke loves checking out all of the great restaurants and bars that the city has to offer. From tasty Halifax-style donairs for lunch to beers at a quirky craft brewery, here's her top picks for eats and drinks in Calgary.
Breakfast
Central Grand Restaurant has the best dim sum in the city.
We'll go with my sister-in-law's family who know the owners. We always end up eating way too much food and need naps afterwards.
Lunch
If you go to Alberta you have to try [a Halifax-style] donair at Blowers & Grafton. I know it originated in the Maritimes, but I'm convinced that it was perfected in Alberta.
I've actually been to the original donair spot in Halifax (King of Donair) and I still think that the eastern workers who brought it to Alberta somehow made it better en route.
Dinner
Lulu Bar is a super trendy Asian-fusion spot on 17th Avenue S.W. which has some incredible shareable dishes and wild cocktails.
There may or may not have been a time when my sister and I attempted to drink our way through the elaborate cocktail menu…and that went over about as well as you can imagine.
Drinks
Cold Garden may seem like too obvious a choice for Calgarians, but it's [a popular brewery] for a reason.
The craft beer selection is phenomenal and the atmosphere is fun and funky. They also allow dogs inside the brewrey which is my weak spot.
Watch: 'Run The Burbs' Season 2 trailer