When we use the phrase "Calgary-born and Nashville-dwelling", we're usually referring to a Canadian country act gone south, but today we're talking about the talented actor Jessalyn Wanlim.
Part of the ensemble cast of CBC's hit comedy Workin' Moms, Wanlim grew up in Calgary and became enamoured with dance at a young age. This love of performance took her to the National Ballet School and Julliard before she made her successful foray into the acting world.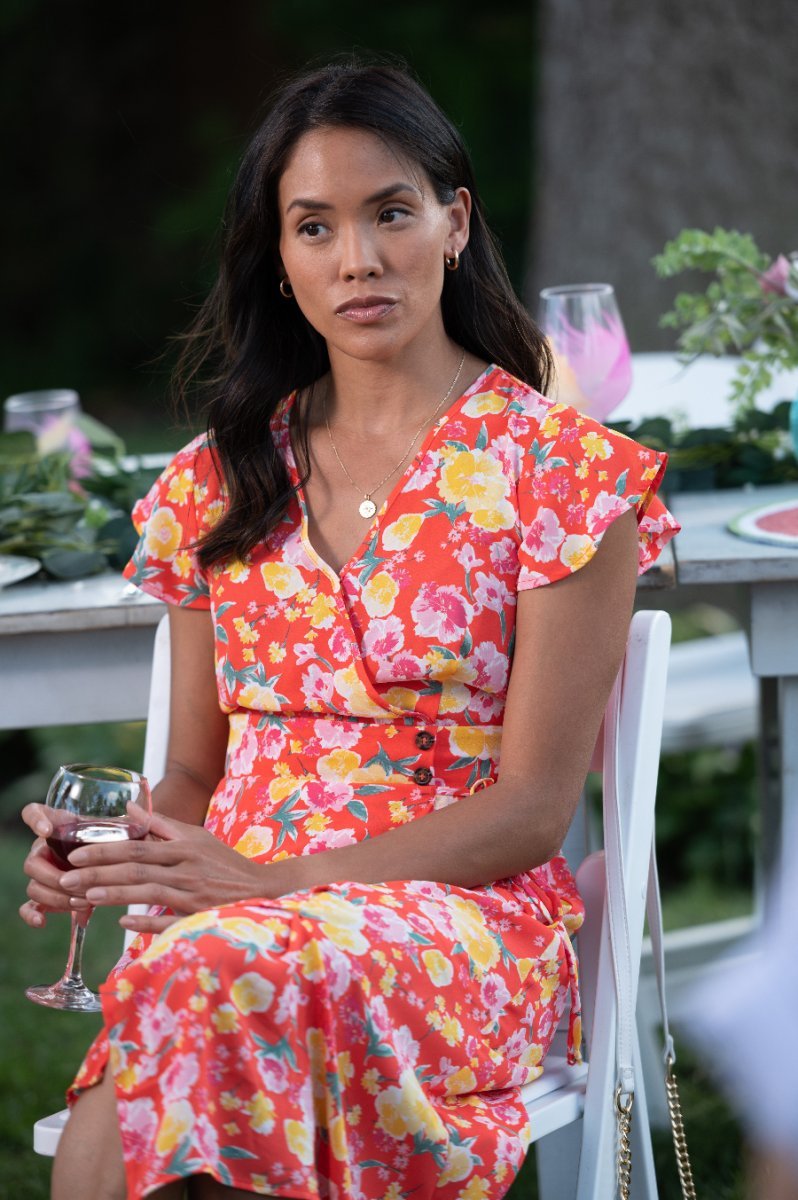 With stints on All My Children and Gossip Girl earlier in her career, Wanlim later moved to LA to further her career, landing a key role on Orphan Black and, most recently and notably, Jenny on Workin' Moms. Now in its seventh and final season (which airs Tuesday nights at 9 p.m. ET on CBC and CBC Gem), the show continues to explore lasting friendships between women, ambitious careers, raising families, and growing up amidst it all.
Jssalyn Wanlim now calls Nashville home with her husband, son and two dogs. The actor has fallen in love with the city for many reasons, some of whicih being its top-notch food and drink options.
From stunning pastries to perfectly mixed cocktails, here are Wanlim's favourite spots to dine in Music City.
Breakfast
The Buttermilk Ranch is a beautiful, vibrant, energetic spot in one of my favorite neighborhoods, 12 South.
Their menu is pretty expansive, which can get overwhelming in the wrong place, but I can honestly say everything on their menu is delicious. They've got this Dirty South Fried Rice dish that I am absolutely obsessed with, and their display of giant croissants and pastries makes for more goodies to bring home.
Lunch
Epice is the best Lebanese food in town, hands down, and it's great for both lunch and dinner.
My crux is ordering fried cauliflower at any restaurant that serves it, and it's the singular dish that I will not share if I can get away with it. That and the salmon atop their Epice Salad [is my favourite thing to order].
It's simple, but they're perfect every time.
Dinner
The Supper Club level of The Twelve Thirty Club is a whole Nashville vibe that's got outstanding food and even better live music.
I get made fun of for always ordering their crispy brussels sprouts, but they always get it right. The squash and cauliflower fritters, sushi, king crab legs and filet mignon are all of my favourites.
It's just a really beautiful restaurant with a really cool scene. I take all of my out-of-towners here, and it's always a great time.
Drinks
The Patterson House is mixology at its finest with an underground New York essence.
The cocktails are not what you're used to seeing, and the bartenders are really great at pointing you in the right direction if you need help [figuring out what to drink]. Who knew I was going to love a bacon-infused Old Fashioned?
Not to mention their food is also really, really good. I'm talking about their onion jam on the cheese board and the steak tartare.
I'm always happy whenever I come here.
Watch: 'Workin' Moms' Season 7 trailer