With a voice that captivates like few others do and boundless energy, it's easy to fall in love with the charismatic Edmonton-based singer Celeigh Cardinal upon first listen.
Last year, Cardinal achieved one of Canada's highest musical accolades, winning the Juno Award for Indigenous Artist of the Year. In addition to that, she's received much acclaim for her past two albums–Everything and Nothing At All (2017) and Stories From a Downtown Apartment (2019)–as well as two Western Canadian Music Awards nominations.
On top of her career as a musician, she also keeps busy as a guest host for CBC Edmonton's Key of A.
Cardinal has spent much of the pandemic creating new music and, as such, is getting geared up for a busy latter half of 2021. Her first new release this year just dropped today and is a stunning reinterpretation of "Ahead by a Century" by The Tragically Hip.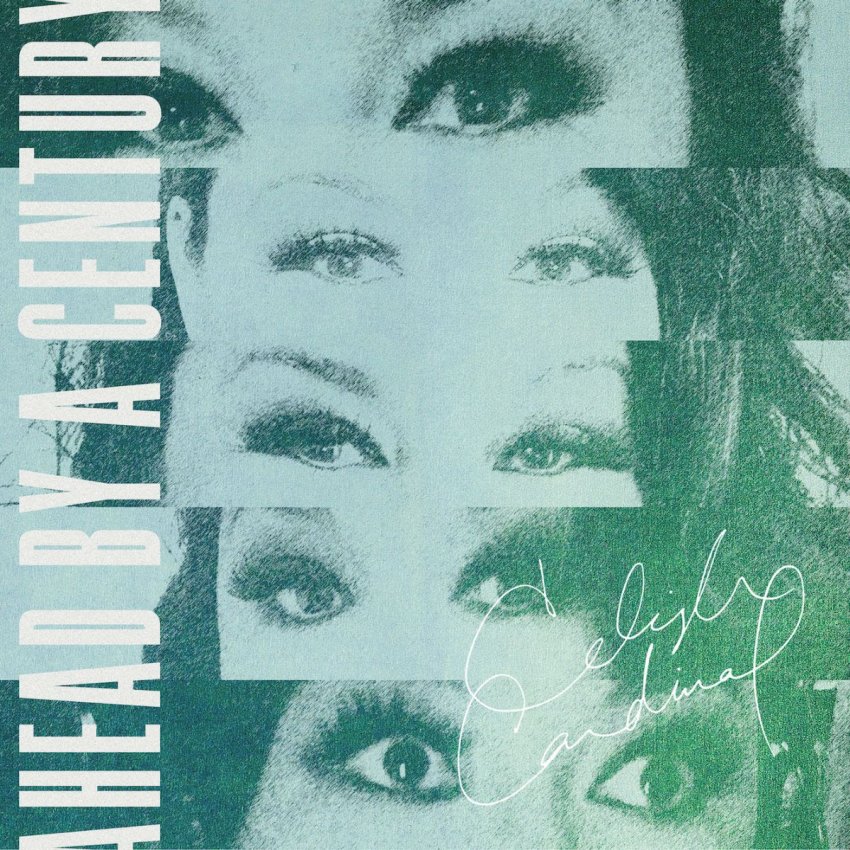 "Covering 'Ahead By A Century' was a daunting task," says Celeigh in today's single announcement. "The Tragically Hip are beloved in Canada, so while I was nervous to release one of their songs with a different spin, I wanted to celebrate Gord's contribution to Indigenous communities with a joyful version of this song. The words "No dress rehearsal, this is our life" still run over and over in my head. What a massive truth that is."
If this is a taste of what the singer has in store for us this year, we should all be very excited.
Cardinal also proudly hails from a family of foodies and chef enthusiasts. She says that the kitchen is her family's favourite place to be and for them, there is no treat like a night out at a great restaurant. Here's where the award-winning singer loves to eat and drink in her home base of Edmonton.
Breakfast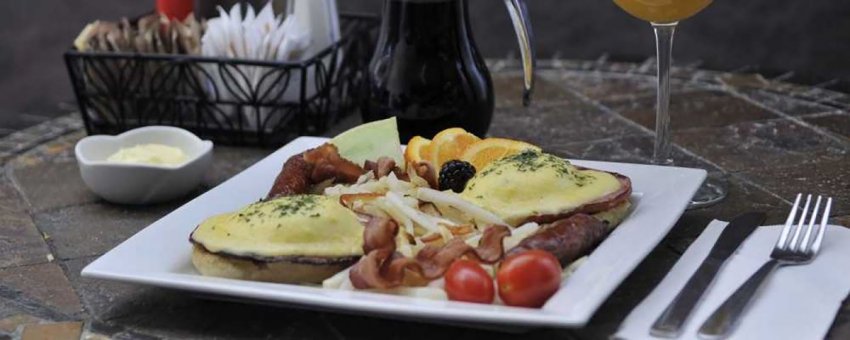 Along with their bratwurst, pork schnitzel, and huge pancakes, Barb and Ernie's Old Country Inn is best known for their white wine hollandaise sauce. Barb and Ernie's is definitely not your typical hollandaise, and it is delicious...and there is nothing like a good homemade hollandaise.
Any time I go for breakfast, that is honestly the first question I ask: "Is your hollandaise homemade?"
I always order the bacon and eggs benny here, which has bacon on the side, a bowl of fresh fruit (always fresh), a pile of hashbrowns, and two eggs on English muffins with their trademark sauce.
More great things about Barb and Ernie's? They do not skimp on the portions. The eggs are always cooked exactly as ordered, and I've never been to Barb and Ernie's and sat waiting for my water or coffee to be refilled. The family that runs Barb and Ernie's are on the ball. They are friendly and they create this vibrant, bustling atmosphere, which is exactly how I like my mornings.
Also, my second favorite thing on the menu is their homemade curry ketchup! This place is a true Edmonton gem.
Lunch
The first taste I ever had of the Shish Shawarma was the Fattoush Salad, and it was all I needed to be hooked on Shish. I was at a catered event, and this salad with peppers, cucumbers, lettuce, herbs, and pita chips was such a perfect balance of fresh mixed with crunch (which I need to enjoy a salad) that I went home and ordered a shawarma dish to try more of their food.
Their hummus is perfection in every way [and has a great] garlic, consistency, and tahini ratio. Their garlic sauce is also amazing–just the right amount of bite. Their meat has a delicious spice to it and is always fresh and juicy. Whenever I order, I always get the combo so I can have both the chicken and the beef. Their portions also give you great value for your buck.
I'm also big on all pickled things, and their pickles? Chef's kiss!
Eating a Shish Shawarma lunch never leaves me feeling too heavy either–[but I always] save some for later 'cause the portions are huge. It's a delicious lunch with proteins and greens that helps you get through the day without needing a nap!
Dinner
I live for seafood.
When Black Pearl opened up a few years ago, my family was already quite familiar with one of the restaurants also owned by the Italian Crudo family, Café Amore. Café Amore is known for their huge portions of pasta, with rich, layered sauces, and one of my favourites was the Amore Pescatore. No big shocker, it's all seafood.
Now, Black Pearl is a seafood bar. They have daily fresh oysters which are always a knockout. Their menu is seasonal, and there are some things from the menu I've had over the years that I think about all the time, like their incredible ceviche, the creamy sambuca baked oysters, and a staple on their menu, the "Pearl Pescatore."
I always drink too much wine when I am at Black Pearl because it always feels like a celebration when I'm there. It is an intimate space, but it never feels crowded. The restaurant mood is jovial and comfortable. Walking into Black Pearl, you hear laughter and delight.
Also, the serving staff are always aware of each table and their needs, and it's probably some of the best service in the city. I've never, ever left Black Pearl not having had the best time and the best food!
I'm so grateful this restaurant was born in Edmonton, because there is nothing else like it.
Drinks
Boxer's "I Drink and I Know Things" is probably one of my all-time favourite cocktails. I first experienced this cocktail at The Almanac on Whyte, the previous gastropub of Boxer's owner Josh Meachem. The drink is a beautiful, citrusy, refreshing, boozy cocktail. It's also versatile. Perfect for a summer patio drink, but it also hits the spot along with comfort food in the winter.
When The Almanac closed and Boxer opened its doors, I was so relieved to see that delicious drink on the menu. The Pineapple Express is also a must try. A spin on the classic piña colada, it is a three ounce drink served in a frozen pineapple.
Truly, any cocktail you order at Boxer is going to be amazing. There is so much detail and trial-and-error put into each cocktail–you can see it as the bartenders whip up your drinks at the huge bar that runs along the restaurant.
It's not only a friendly place, it's comfortable, familiar, AND fancy. Everyone will feel at home at Boxer.
Watch: Celeigh Cardinal "Ahead By A Century"