This one's from the vault, hence the sunshine and greenery in the background that every Canadian across the country is craving right now. Before she joined our Eat North team, Kathy Jollimore told us where to go — for eats and drinks in the East Coast city, that is. Here are some of her favourite places in Halifax. Who knew this lovely city had so many amazing places to eat? Jollimore sure as hell did!
Breakfast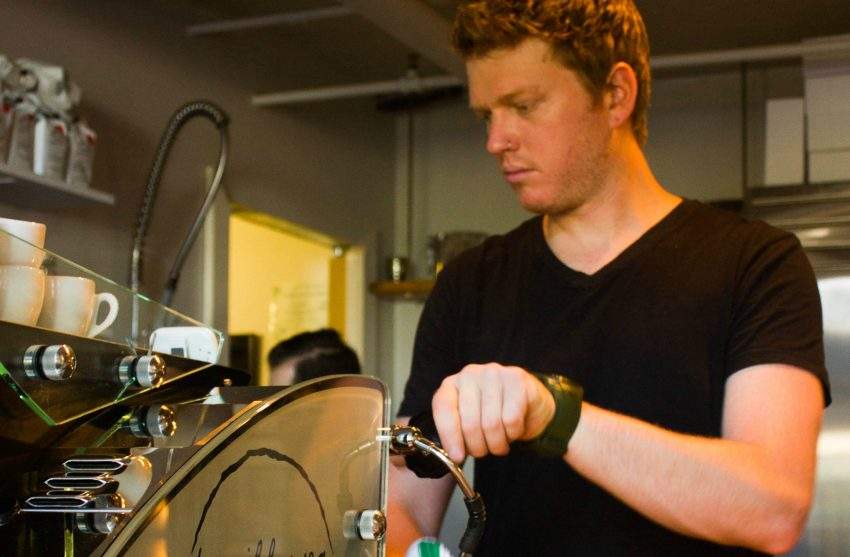 Rub those tired eyes and make haste for Two If By Sea, the local café in downtown Dartmouth. It serves coffee from Anchored Coffee, which launched in 2013 and has mastered the caffeine fix you're looking for with only direct trade beans. You won't find any dark-roasted, burnt-tasting coffee here. Coffee with notes of candied grapefruit, dark chocolate and pear are more Anchored Coffee's style. If a buttery breakfast is what you're after, the café's gargantuan croissants challenge even the strongest of will powers.
If a full breakfast is more of your style, there's but one breakfast joint that keeps us Haligonians lining up for more. Lucky for you, The Coastal Café dishes up crazy inventive dishes, like The Elvis, a PB-banana-bacon waffle (yes, waffle!) sandwich, all week long. Be warned of arrival time, though; the earlier, the better. Once hipsters from the trendy North End awake, the long line up forms in the blink of an eye.
Lunch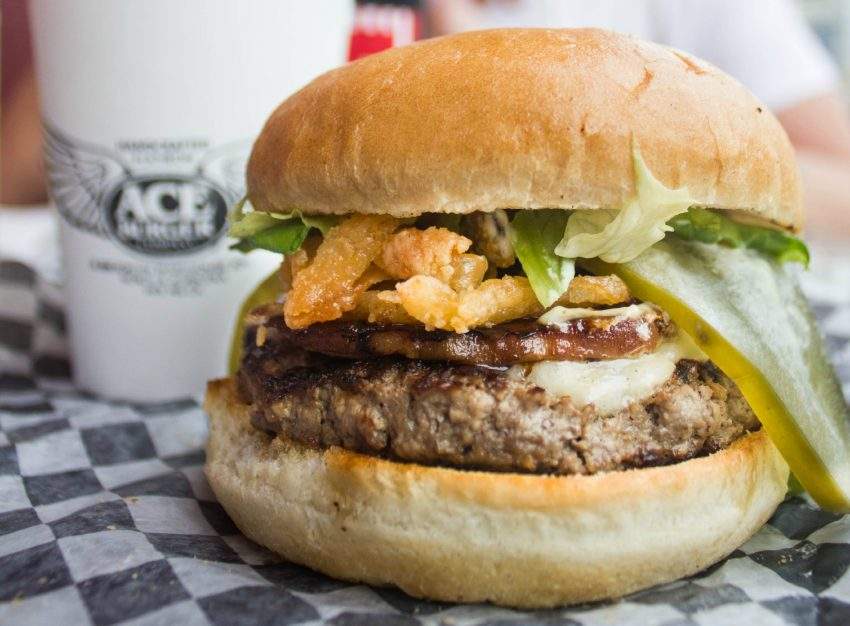 If a quick, no-nonsense lunch is what you're after, hit up Ace Burger Co. crowned the place with the best burger in the city last year by The Coast, the once pop-up, now burger institution offers simple, locally-sourced burgers in the North End's favourite watering hole, Gus' Pub. Might as well grab a pint of Bridge Brewing, a local microbrewery down the street, while you're there.
If, however, you're looking to sit down and relax restaurant-style, head downtown to Chives Canadian Bistro's newest venture, 2 Doors Down. Less of the fine dining nature of Chives and more of the sort of casual place that chefs opt for, it offers comfort food at its best. Think lamb shank poutine, halibut tacos and the almighty burger (although, it's questionable whether or not it's as almight as the burger at Ace). Like Chives, everything is chock full of local goodness.
(Shout out to my man Andrew Farrel headin' up the kitchen!)
Dinner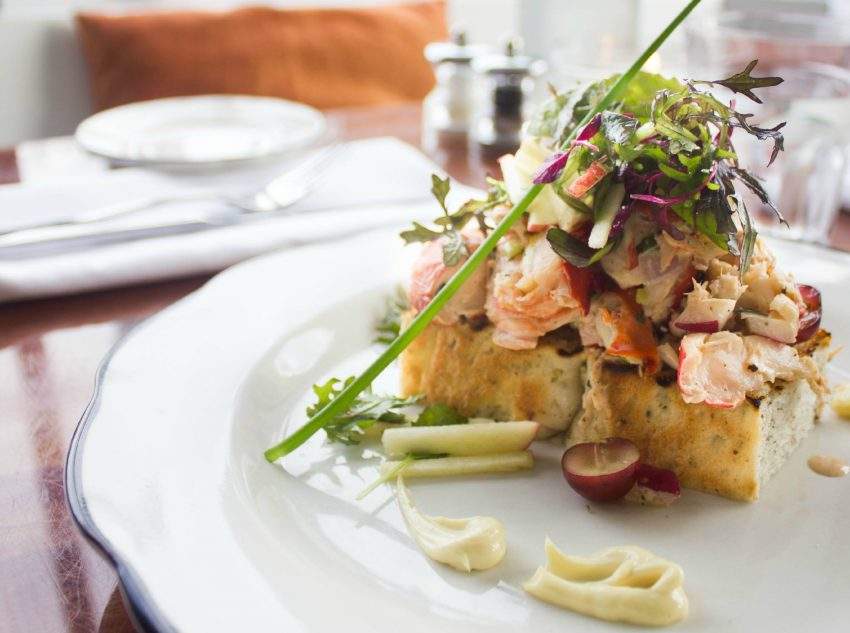 Edna, which opened in mid-2013, is the "it" spot to get your dinner on. Opened by the daughter of legendary Jane Mooers of Jane's on the Common, this North End neighbourhood joint makes you feel instantly more hip just by walking into it. You might miss out if you don't go often to eat everything on the small, ever-changing menu of dishes made with locally-sourced goods. The no reservations policy means you may find yourself waiting, but when a seat at the communal table opens up, you can bet your ass you're grabbing it. Order some fresh local oysters, a glass of bubbly, and soak in as much coolness as you can.
Drinks
The cocktail scene in the city is heating up with each passing month, but you will always find the best of the best at Noble, a not-so-secret speakeasy in the basement of The Middle Spoon Desserterie and Bar, which you can get to with a password spoken to the bartender before being led down a winding hall. Created by Jenner Cormier, Canada's best bartender (literally, he was crowned Diageo's World Class Bartender of the Year), Noble is dark and cozy, just what you'd imagine a speakeasy to be. Rows of bitters, herbs, shrubs, and infusions adorn the small bar where modern cocktails take centre stage. But if you've got a hankering for a classic, they'll do that right, too.
I'd advise sitting at the bar and watching the magic for yourself. You may even catch the master himself.