While it was fun to watch home cooks work with unfamiliar ingredients and try to cook their way to becoming Canada's first MasterChef, we also wonder what they are up to now that the inaugural season of the show has wrapped up. For Kaila Klassen, the talented and ambitious contestant from Kelowna, B.C., it was clear that working with food wasn't going to stop after placing third on the show.
Together with Top Chef Canada's Chris Shaften, who competed in the third season, Klassen will be opening a restaurant this summer called KRAFTY Kitchen + Bar in Kelowna. We asked her where she dines in wine country when she's not swamped with working on the new restaurant or playing with Lilo, her stylish French bulldog.
Breakfast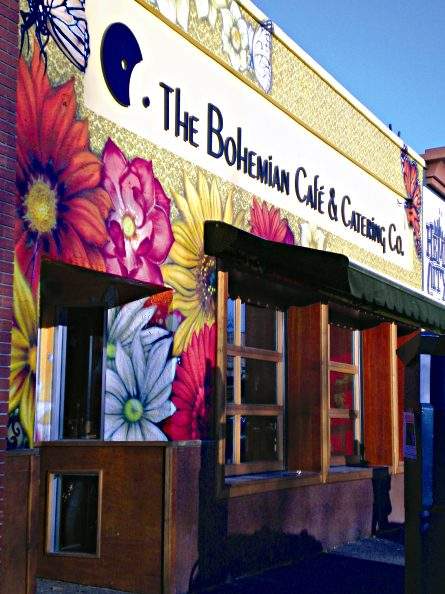 I love the kitschy interior at Bohemian Cafe. It is as fun as a good breakie spot should be. I have to use my brain all day at work and brunch is the one meal of the week where I just shut it off.
Lunch
The Fixx Cafe & Pasta Bar has a great hidden little patio space for lunch, and a lot of big delicious salads, which balance out the guilt I feel after sharing its over-the-top escargot and mushroom dish.
Dinner
Bouchons Bistro is perfect for a date with a "Top Chef". Chris and I love going there and sharing tartare, bouillabaisse, frites and a couple of bottles of Okanagan wine. We both have such a love for simple French food that we go there and get lost for the evening.
Drinks
I love pulling my boat up to the docks and getting a table at the Hotel Eldorado and having a glass of big, buttery Chardonnay as the sun sets! Nothing else makes me feel more like a Kelownaite.