Interior B.C.'s largest city has been experiencing a bit of a culinary boom as of late. Last year, many interesting new concepts popped up around the city, helping breathe new life into a downtown core that was in need of some love. Outside of those buzzworthy new-ish spots, such as Ricco Bambino and Sunny's Modern Diner and Gather, the city's mainstay eateries like Waterfront Wines, RauDZ, Micro and Krafty Kitchen and Bar continue to maintain their popularity in a growing scene.
The latter of the bunch, Krafty, just announced today that it will start doing a bi-monthly drag dinner series as of next month. Their first of the series, entitled "Krafty and The Queen" will take place on Wednesday, April 10 and feature a three-course dinner intertwined with performances from Calgary's Perla Coddington. As a regular performer at our Drags Benny brunch series, Coddington is no stranger to us here at Eat North and seems especially excited to be pairing up with chef-owner and Top Chef Canada alumnus Chris Shaften, executive chef Mike Wilkins and sommelier Mia Papadodopoulos.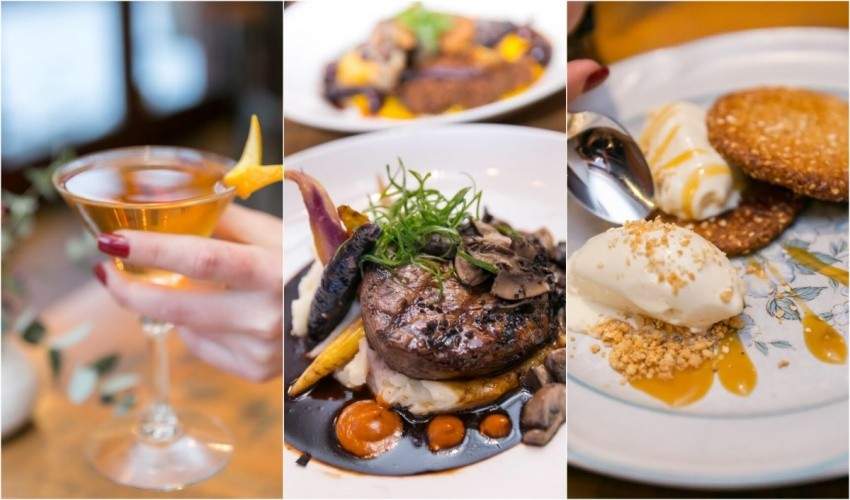 photos by Johnny Tai
"I love spending time in the Okanagan, but I've never had an opportunity to perform there before. Coming out for this dinner event is a dream come true," says Coddington. "Hair whips, lip syncing and delicious food and cocktails? Kelowna won't even know what hit 'em!"
$5 from each Krafty and the Queen ticket will be donated to Nine Rising, a local organization that educates businesses in moving toward greater diversity and equality, bringing empowerment to local youth.
Papadodopoulos, the restaurant's sommelier and general manager, says that her and her team are looking forward to launching this new event concept and can't wait to see it come to fruition with Coddington next month.
"Aside from the fun three-course menu that chef Wilkins is getting creative with, I am excited to bring a performer of Perla's calibre into our restaurant for our first-ever drag dinner," says Papadodopoulos. "I think this is the first event of its kind in Kelowna. We are happy to provide an environment that is different from a standard drag show, inviting both curious newcomers and veterans to enjoy!"
Krafty and the Queen takes place on April 10 at Krafty Kitchen and Bar starting at 7 p.m.