Currently running the food program at the Tofino Resort and Marina by way of their two concepts, The Hatch Waterfront Pub and 1909 Kitchen, chef Paul Moran is also currently poised to take the top spot on the seventh season of Top Chef Canada. With years of foraging experience and a refined approach to West Coast cooking, it's not much of a surprise to see Moran in tonight's season finale as the chef proved to be a frontrunner straight out of the gates.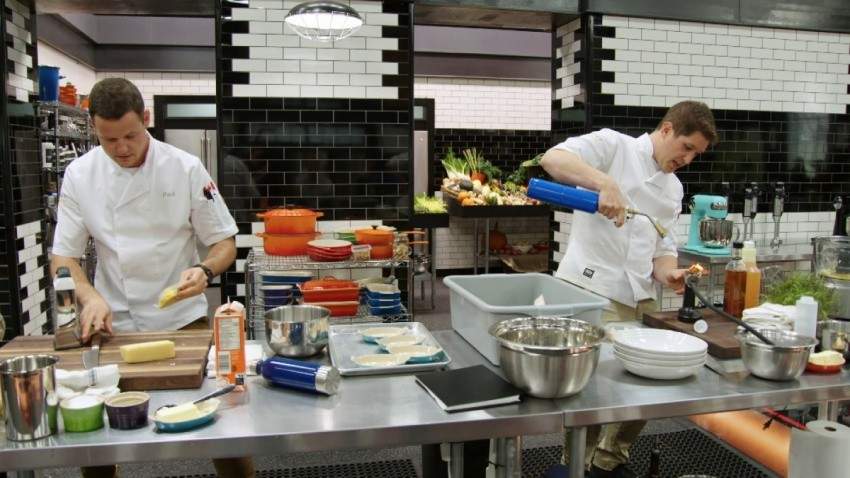 Chatting with Moran, it's clear that he loves living and working in Tofino on what is one of the most western points of the country. The town itself is full of many food and drink gems and here, the chef fills us in on some of his favourite places for just that.
Breakfast
The Pointe Restaurant at the Wickaninish Inn has the most stunning views of Vancouver Island's pristine West Coast, five-star service and food to match. This is not your everyday breakfast joint, but when my fiancé and I want to treat ourselves, we go for it. Chef Carmen Ingham always nails it!
Lunch
I love our industrial park area here in Tofino because it has some of the best grab-and-go you can find. Freshly baked bread from Summit Bread Co., cured meats from Picnic Charcuterie and a growler of beer from Tofino Brewing Co--throw it all in the truck and head for the hills! One of my favourite picnic spots is Virgin Falls, a cool 50 kilometre back road drive to a stunning, picturesque waterfall.
Dinner
There is one business owner here in town who makes sure you're going to a have a great night out [and that's] Tough City Sushi. It is a unique experience and the best (and only) sushi in town. "Crazy Ron", as he's known by locals and visitors alike, will keep you entertained for the entire evening, should you be able to handle his antics and unrestrained behaviour!
Drinks
It's not just me, ask anyone who's been to the bar at Wolf in the Fog and they'll tell you this bar program is off the charts. Rivalling the best bars of Paris and Vancouver, the cocktails here go down easy and the staff are champions. There are always great bites coming from Nick Nutting in the kitchen that are perfectly suited to being washed down with your drinks.