Not quite a hidden gem, but also not widely known, Tofino's food and drink scene is small, yet mighty one. Being humble in size, it's not too often that the coastal town's restaurants or bars see shifts in management. When it does happen, it's worth taking note.
Two of Tofino's most popular eateries, 1909 Kitchen and Hatch Waterfront Pub (located on property at the Tofino Resort and Marina) recently saw a shift in management with Top Chef Canada season six winner Paul Moran departing in pursuit of his own ventures. Filling the void of the Top Chef champ is chef couple Terry Somerville and Kristine Morrow.
The two chefs cut their teeth in a variety of restaurants both in B.C. and Ontario, but, perhaps, most notably at Vancouver's Hawksworth under nationally renowned chef/owner David Hawksworth. Still settling into life in Tofino and reworking the menu to make it their own, Somerville and Morrow seem excited to put their stamp on the cuisine at Tofino Resort and Marina's two restaurants while discovering the unique regional ingredients the Western tip of Vancouver Island has to offer.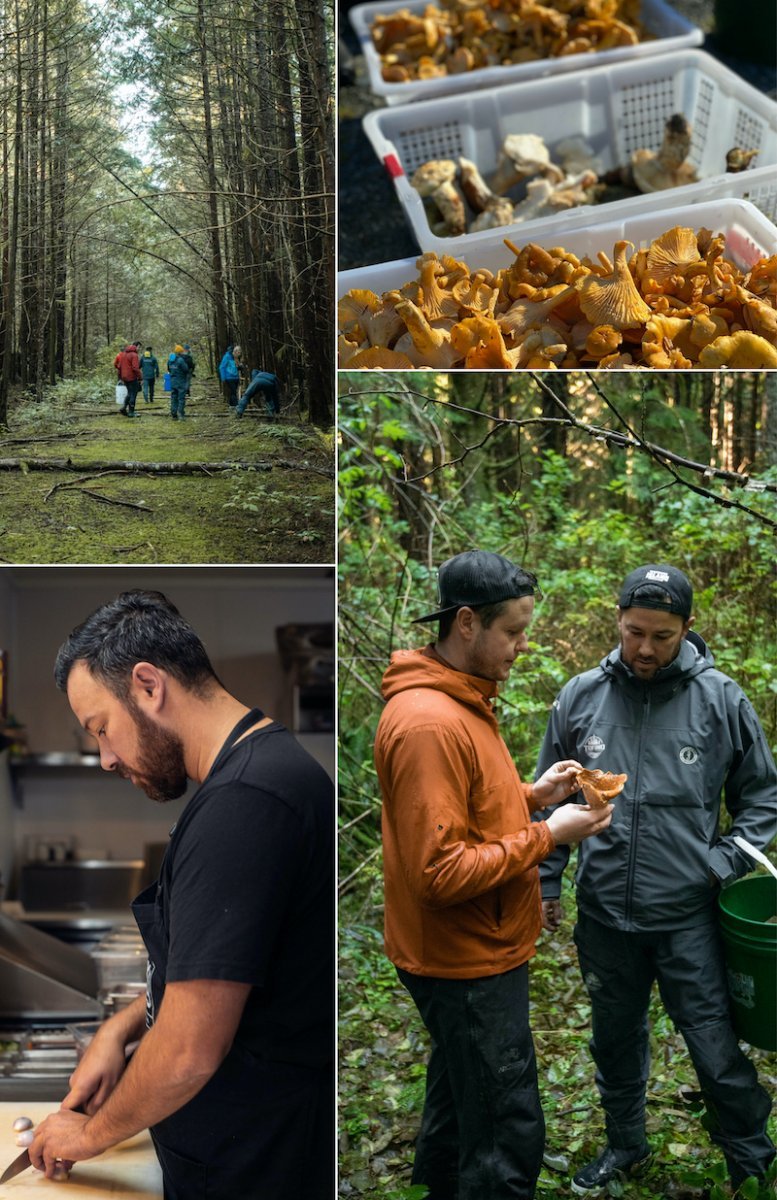 Moran hasn't completely bid adieu to Tofino Resort and Marina, though, as he's currently operating a series of foraging adventures alongside Somerville. The guided foraging and culinary experience can accommodate groups up to twelve and will see eager attendees led through the misty rainforests just outside of Tofino in search of edible fungi and ocean bounty. Once the traipsing through the mossy, near-mythical woods is complete, the two chefs will take the foraged goods and turn them into a memorable meal for all to enjoy.
Sign me up!
More information the "Foraging Memories" adventure series can be found on the hotel's website.