Mike Green has shown us he can cook on the first season of MasterChef Canada, but eating and tasting some of the best dishes in Canada has been a part of his work long before the show. This food and arts writer and journalist based out of Winnipeg, Manitoba, has contributed to CBC and Vancouver Magazine, among other publications. He is currently a CBC Radio syndicated summer food columnist. You can't go wrong with his dining suggestions.
Breakfast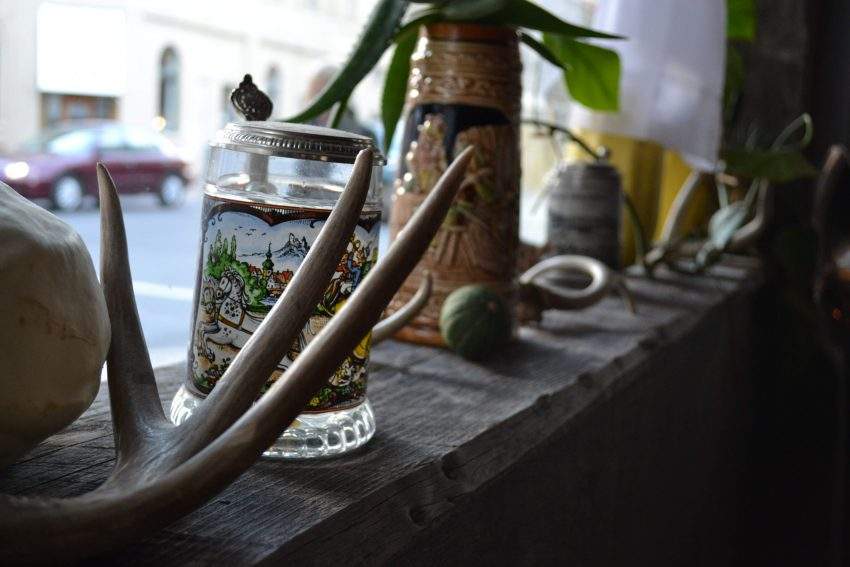 Deer + Almond could also fulfill the lunch and dinner cravings in this city, because it is such a capital establishment. You can tell that everyone who works here are buds, which, along with the eclectic room (go in the fall, they cover the floor with pumpkins), sets a nice tone. Chef Mandel Hitzer is a passionate dude when it comes to food, while his hip, unpretentious staff is pretty good at guiding you through the oft-changing menu.
Lunch
Pizzeria Gusto is my summer choice for lunch, especially if the patio is open. But please note, it's not open for lunch frequently -- I think it may just be on the weekends. Winnipeg's pizza market is a saturated one, but Gusto always remains the standout with its thin chewy crust. I'm a nice guy, but I'd rough-house an old gentlemen just to get at their Lucia pizza.
Dinner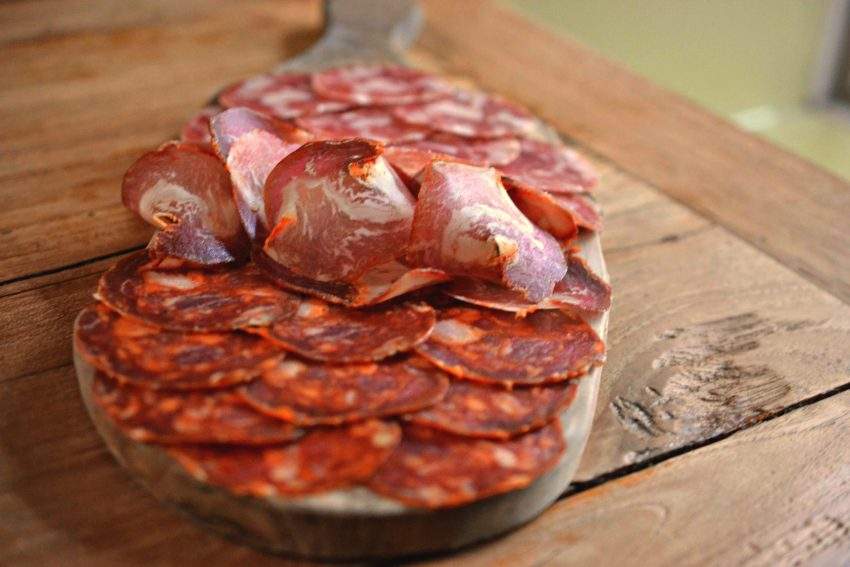 After work, when Lauren and I are feeling like drinking cava instead of going to yoga, we will make a beeline for a patio spot at Segovia (it opens at 5 p.m., and fills up so fast). First, we will start with the best G&Ts in town, made with a lime sorbet, then move on to Iberico ham. Chef Adam Donnelly crushes tapas; the dude makes people moan with dishes like pork neck, salt cod fritters, and chorizo and apples.
I also have to put down a close second, Enoteca, because Chef Scott Bagshaw is on a tear with his quaint new place. Doing rustic-Italian small plates Bagshaw is in his element. We were there, like, four days after it opened, and our party seriously took turns licking the plates; the sauces were all that good. It was easily one of the best meals I've ever had in Winnipeg (and I must mention, too, that a meal he did for Lauren and me in February for her birthday at Deseo was one of the best meals I've ever had, period).
Seriously, there are some Winnipeg kitchens that are throwing down right now. I've eaten my way through some of the best food cities from Asia to America, and these spots are easily of note.
Drinks
I'm not going to lie, I'm pretty old and lame these days, and I couldn't really say where all the cool cats are having drinks in Winnipeg. I tend to do most of my drinking at home or at dinner parties; although every so often, we do get down to catch a show at Times Change(d) High and Lonesome Club (which, at some point, should receive heritage status from the city). As well, on occasions when I like to see what people in their 20s are up to, I do enjoy whisky sours at the Toad. And of course, the best drinking that Winnipeg has to offer is at Festival in the winter -- God bless that place.