A household name in the Winnipeg music scene, Noah Derksen has certainly been getting better acquainted with the rest of Canada (and beyond) this year.
The noted folk singer found himself in the Top 3 of Sirius XM's Top of the Country, a national competition in partnership with the Canadian Country Music Association. While "fringe country" may not have been a descriptor on his musical resume prior to 2023, it certainly is now...and the Canadian country scene is all the better for it, if you ask us!
Derksen released the captivating album Sancity of Silence earlier this year, which offers up nine dreamy, emotive tracks that you'll want to listen to again and again.
On Sept. 7 the singer dropped he equally pleasing, self-produced "Nothing Last Forever". The single is the lead track from his upcoming Sancity of Silence B-Sides EP, due out later this year.
We recently had a chance to chat with Noah Derksen about his favourite places for eats and drinks in his hometown of Winnipeg. From a cash-only breakfast spot, to a popular Wolseley neighbourhood haunt, allow his love of Winnipeg's diverse eateries to rub off on you.
What makes Winnipeg special?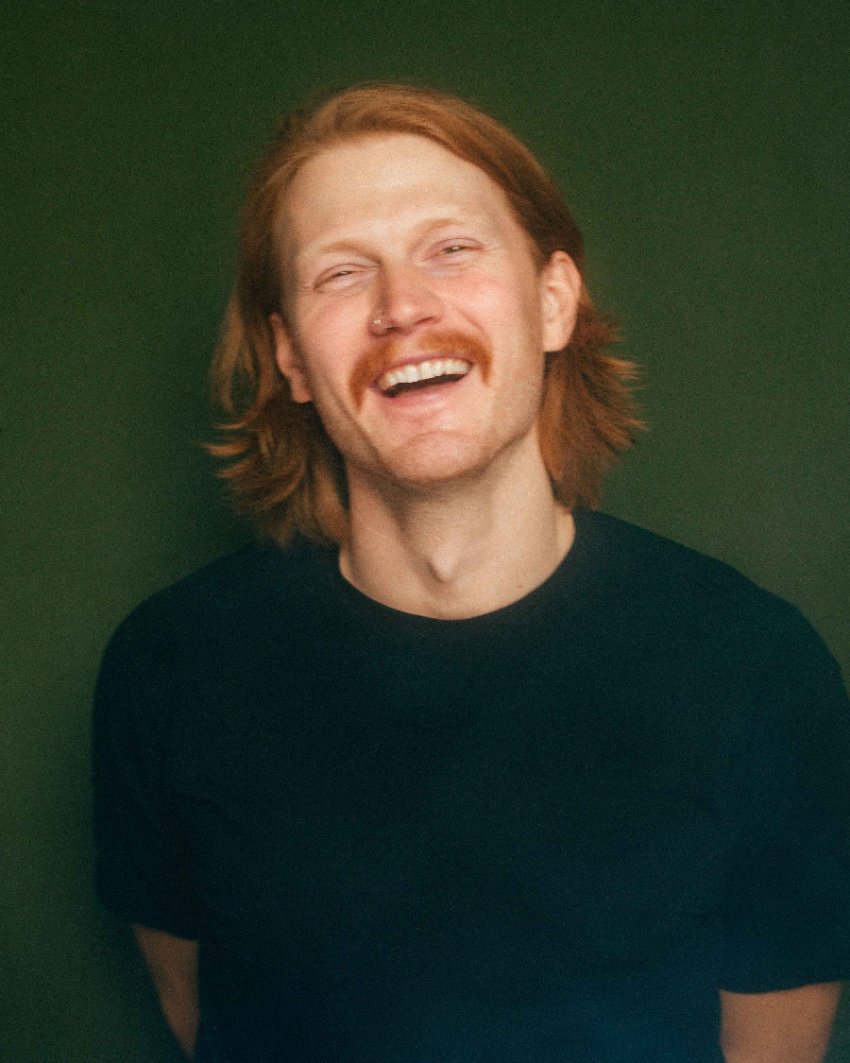 Winnipeg, Winnipeg, Winnipeg. That shitty, shitty city in the middle of the Prairies that was dubbed as "the next Chicago" back in the 1910s, but never quite recovered after the Panama Canal stole the trade routes from the East to the West. And yet, Winnipeg has a remarkable food scene, along with its thriving arts and culture community.
One theory is that the city has had a stronger working class, with less visible displays of wealth, when compared to other major North American cities. With less disposable income to vacation, Winnipeggers used their money to dine, thus creating a uniquely rich food scene.
But let's get into it: here are just a few of my favourite food spots in Winnipeg.
Breakfast
Wannabees is a hole-in-the-wall diner that is never open when you want it (or expect it) to be. It's cash only, and you might get yelled at, but the vibe is impeccable. The checkered floor and asbestos ceiling tiles welcome you just as your grandmother's basement after the 1990 renos, when interior decor was at an all-time high.
I've only actually ever been here once, but I try almost monthly. The elusivity creates allure. So if you go, please let me know if the food's any good?
And if it's closed on your specific Saturday or Sunday or Thursday or Monday, the Nook is just down the street. Pancakes and hashbrowns can still be had.
Lunch
With a name like Banh Mi King, you have to assume this place makes a mean Vietnamese sub sandwich. And jeepers, do they ever.
Somehow managing to stave off the inflation, you can still buy yourself a full-size banh mi sandwich for less than $8. You can't go wrong with that.
If you've found yourself in Winnipeg in the winter months of October through May, warm up your dreary soul with a steaming hot bowl of pho. Watch the university students scuttle into the restaurant during -40 celcius weather wearing t-shirts or sandles (there is a legend of a bare-footed student making a trek to Banh Mi King circa winter 2013), while you slurp up the warmth of a never-ending salty broth.
Yum.
Dinner
In a sub-neighbourhood known as "International Village" within Winnipeg's West End, Mercadito Latino is one of its many authentic restaurants. Within a stone's throw, there's Sargent Taco Shop, Viva (best spring rolls in the city—try to change my mind), Gojo Ethiopian, Phoa Hoang...it's near impossible to pick which to go to on a given night.
Through the pandemic years I lived within a block of most of these, and Mercadito Latino was a constant fixture for takeout. The Salvadorean-Guatemalan owners make exquisite Latin dishes (tacos and quesadillas, ceviche, enchiladas, et al.), and they've been patient enough to let me practice my Spanish.
Plus, they have a Latin market connected to the restaurant, in case you're craving some of those really really spicy corn chips that you just haven't quite been able to find here in Canada since coming home from vacation.
Drinks
This restaurant space has been a staple in the heart of Wolseley for many, many years. It's changed ownership, names, and function several times, but has now settled on Bonnie Day since fall 2021.
It's a coffee shop during the day (impeccable vibes and wifi), and opens up as a restaurant-meets-bar in the evenings. With wood floors and trim signature to the century-old character homes of Wolseley, it feels like you're in someone's living room circa 1948 in all the right ways.
A modest but sophisticated cocktail list means you can order a fancy drink without making a fool of yourself, thereby impressing your date/friend/mother. Reservations are highly recommended.
Watch: Noah Derksen - Nothing Lasts Forever (Official Video)