It's with much excitement that the annual chef collaborative event series Prairie Grid returns for fall 2023.
Prairie Grid Dinner: Whimsical by Nature will take place in Calgary on Satuday, Oct. 21, 2023 at Carter Cadillac's striking upper-level event space. This event will feature four chefs and one mixologist from across the Prairies who will work together to create a multi-course menu brimming with seasonal ingredients and fall flavours.
With a theme of whimsicality, dinner guests will have the chance to experience a vibrant array of dishes and drinks.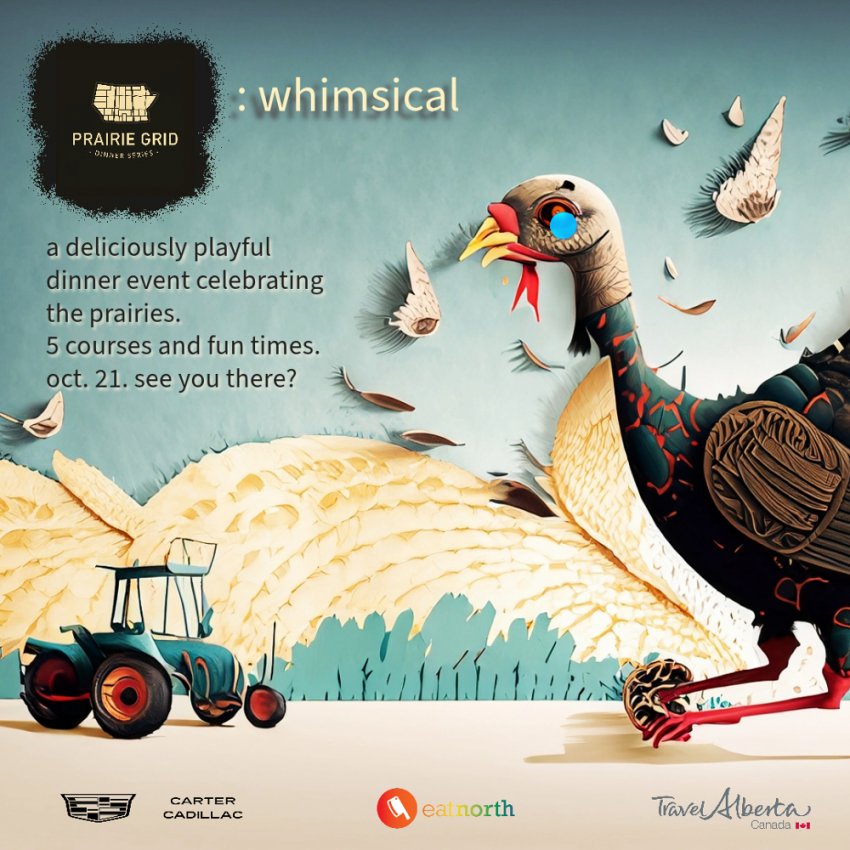 This year's participating chefs are Emily Butcher (Nola, Winnipeg), Elia Herrera (Milpa, Calgary), Peter Keith (Meuwly's, Edmonton), and Andrea Harling (V Burger, Calgary), as well as barkeep extraordinaire Kelly Klebaum of Saskatoon's Hearth.
"I'm excited to cook with these talented chefs from across the Prairies and work together to come up with a menu that is fun and memorable for everyone," says Elia Herrera. "Calgary has been so welcoming to me since I came to town and opened Milpa, and any opportunity to merge Mexican flavours with Prairie ingredients is so special to me."
Tickets are on sale now for $70 and include a cocktail hour with welcome drink by Kelly Klebaum, canapes and live acoustic music followed by sit-down five-course dinner. The evening will be hosted by noted drag performer Nada Nuff, so expect an especially captivating evening of food and drink.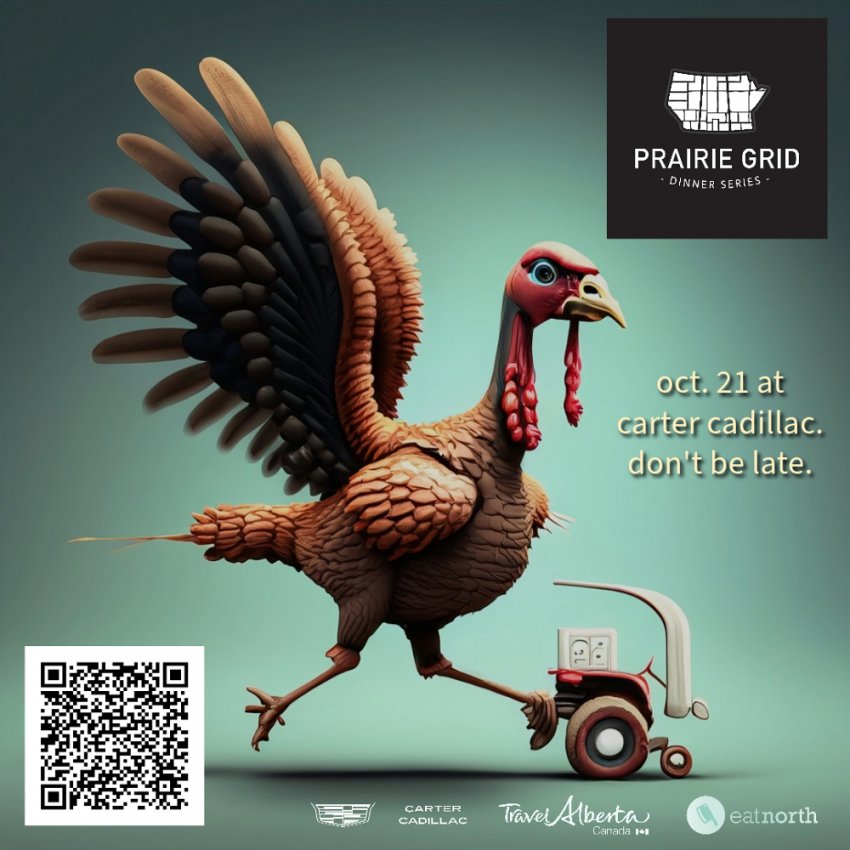 Drink pairings for the tasting menu, feature Prairie Grid cocktails, wine, beer, and non-alcoholic drink options will also be available to purchase throughout the evening as well.
Prairie Grid Dinner: Whimsical by Nature takes place on Saturday, Oct. 21, 2023, starting at 6:30 p.m. Tickets can be purchased via Eventbrite.
Make sure to check out the Prairie Grid Market on Oct. 21 too!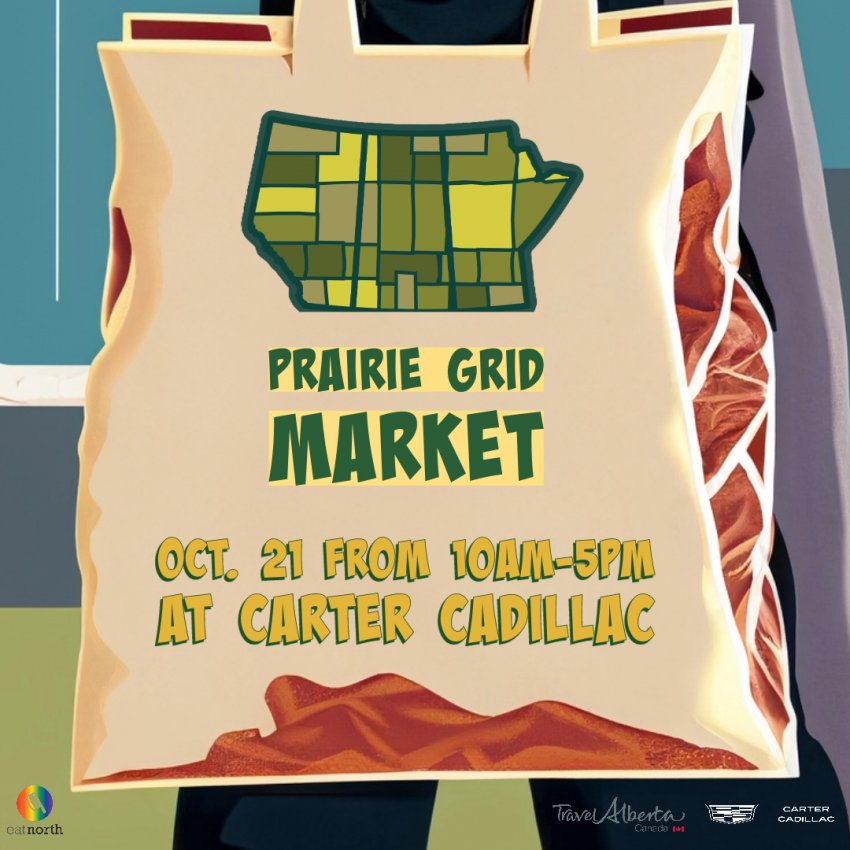 From 10 a.m. to 5 p.m. on Oct. 21, Carter Cadillac will also be hosting our Prairie Grid Market. This free-entry food and drink makers' market will feature an array of interesting products such as Vresh Foods' OG Ghee, Monster Crunch condiments, 8 Cakes baked goods, Vietnam NOW food prints and enamel pins, local craft drinks and a ton more.
More information can be found on the Facebook event listing here.
This year's Prairie Grid Market and Prairie Grid Dinner are made possible by the support of Travel Alberta and Carter Cadillac.