Mid-January doesn't typically offer up much to get excited about...unless you live in Winnipeg because it's likely you've been counting down the days until the 2023 Fried Chicken Fest kicks off. Beginning January 11, restaurants and bars across the city will be serving up fun, creative (and sometimes even crazy) fried chicken creations to Winnipeggers to try until January 21.
From wings coated in a gold-flecked sauce (for real) to a spicy, mac-and-cheesy sandwich offering, here's our picks for six mist-try dishes during the city's annual fried chicken festival.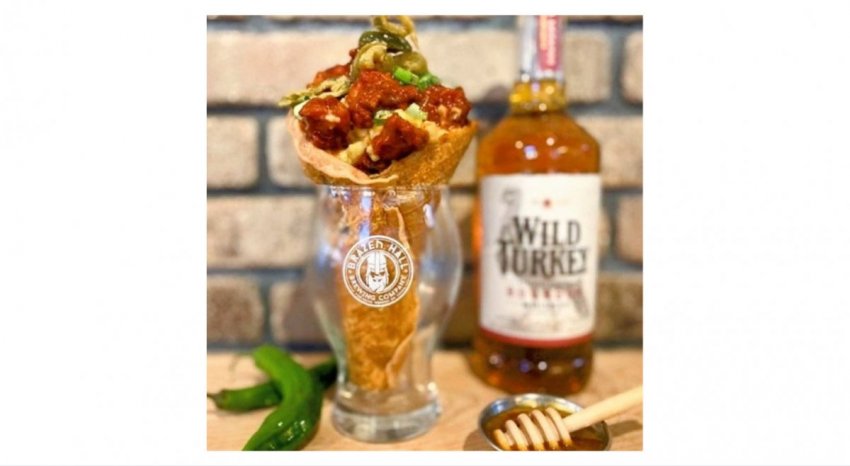 Created by the beer hall's chef Tracy Tardiff, Brazen's indulgent fried chicken dish is not for the faint of heart.
Comprised of a house-made shishito pepper and smoked gouda waffle cone baked with Hella Hot, filled with cherry-bourbon-glazed fried chicken, double bacon mac 'n' cheese, and topped with deep-fried shishitos. With Brazen butter sauce on the side if you want to add a little heat (and butter).
Described as "juicy chicken wings dripping in 24K gold sauce", we are unsure what is exactly in the sauce aside from gold, but nonetheless this has piqued our interest purely by its visual. The golden-coated fried wings come with a blue cheese dip and the restaurant is encouraging folks to pre-order online or by calling them directly.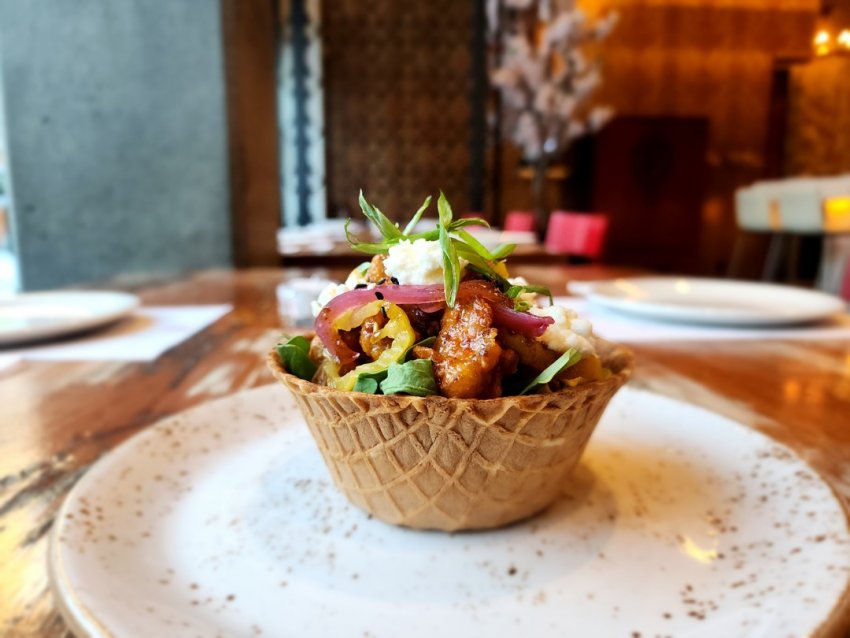 Chef Brianna Vince-Clarke has come up with a playful take on Merchant's Korean-fried popcorn chicken, tucking them into a waffle bowl along with arugula, banana peppers, pickled red onion, queso fresco, maple chili sauce, black sesame, and slivered scallions.
This fun spin on chicken and waffles at Sea Level 100 sees a Hong Kong-Style egg waffle topped with a fried (boneless) chicken thigh, tossed in a bourbon honey mustard and finished with drizzles of haupia coconut syrup and honey sriracha, and topped with roasted sesame seeds and green onions.
We are into it!
Already famous around town for their fried chicken, swinging by The Tallest Poppy is always an absolute must during Fried Chicken Fest. This year, the restaurant's "Grumpy Gold Nuggets" sees marinated pieces of chicken marinated, then rolled in brioche crumbs and fried to golden-crispy perfection. The nuggets are available in orders of 6 or 10 pieces and served with a "sweet and slightly spicy" barbecue sauce for dipping.
(Also, bonus points for having the coolest fried chicken photo of this year's festival, taken by Ally Gonzalo.)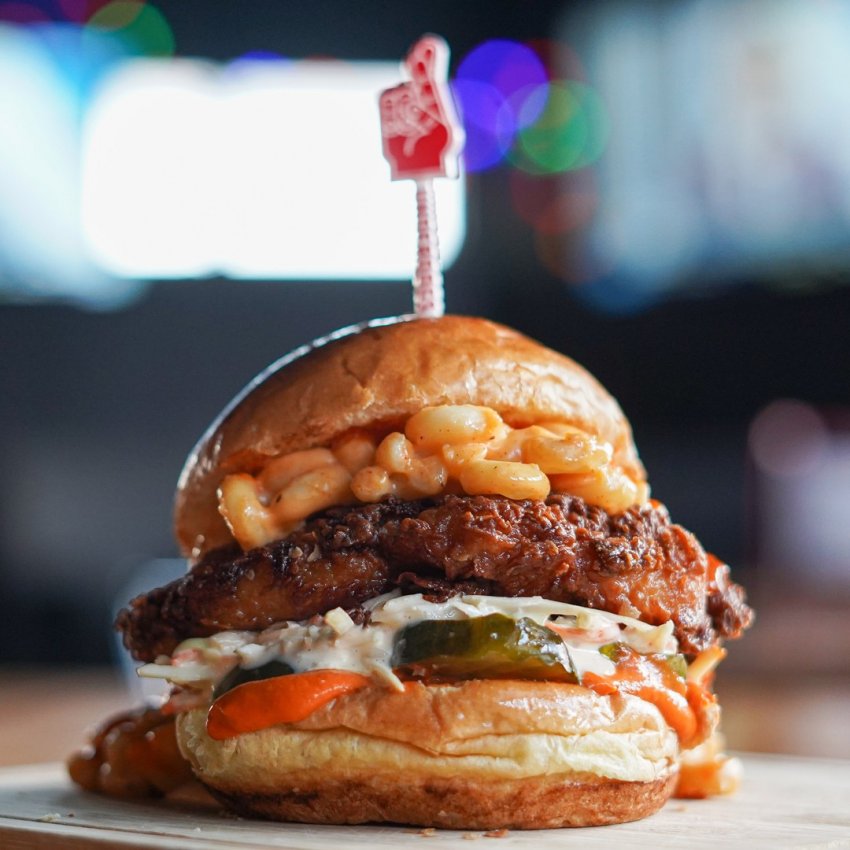 There are many fried chicken sandwiches on offer during this year's festival, but this creation by Underdogs' chef Randy Craig has us the most excited. Boneless fried chicken is topped with creamy slaw, bread and butter pickles, house-made buffalo sauce and a healthful scoop of their signature mac 'n' cheese.
A sure-fire hangover cure, no doubt.
Winnipeg's Fried Chicken Fest runs from January 11-21, 2023. For a full list of participating restaurants and bars, head to their website.