Born and raised in London, ON, Genevieve Fisher is a well known talent within Canada's robust country music scene.
To date, the singer has earned nine Top 50 hits in Canada and both her single "Playing Favourites" and her duet with Winnipeg's David James ("Then There's You") simultaneously cracked the Top 40 at Canadian country radio. Fisher has also secured three No. 1 hits on the North American Indigenous Music Countdown.
Her hard work and success in the industry has not gone unnoticed. Fisher has earned six Female Artist of the Year nominations as we well as numerous nominations for Single of the Year and Songwriter of the Year at the Country Music Association of Ontario Music Awards.
Most recently, the singer released her first single of 2023. "Thank You Music" has been making waves in is first few weeks with plenty of streaming success as well as radio interest.
An avid food lover through and through, Genevieve Fisher chatted with us about some must-try restaurants in and around London, ON and her home base of Aylmer, ON.
Breakfast
Mennomex is a greatvlittle spotvlocated in Aylmer, ON and their breakfast burritos are next level! They make their queso in-house and it is...holy moly, just absolutely unreal.
Hungover? Mennomex burrito!
Monday through Friday morning? Mennomex burrito!
If you're ever in this area, you need to go.

Lunch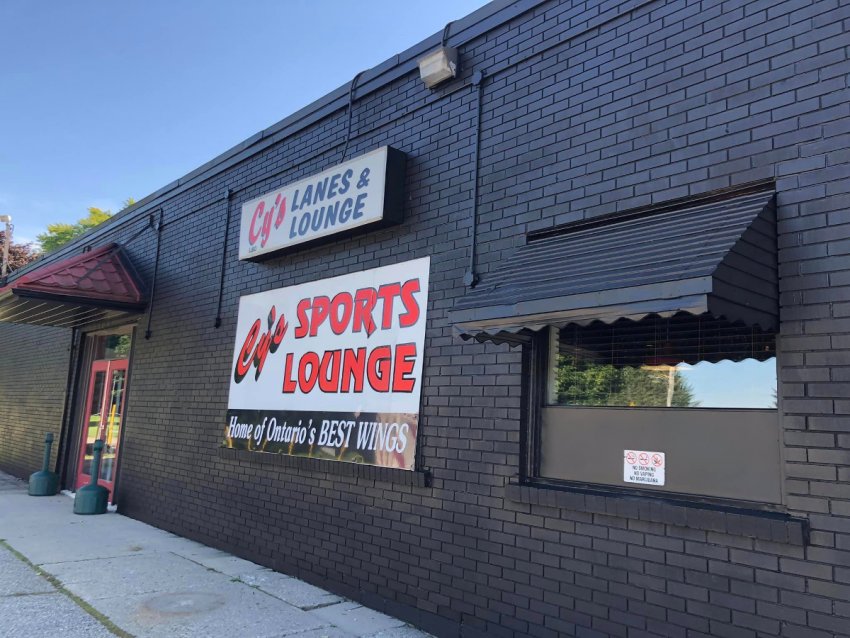 Hear me out, I don't really go out for lunch...like ever. However, another favourite spot of mine located in Aylmer, ON is called Cy's Lanes & Lounge.
My husband has been going to Cy's since he was a little boy, so its also nostalgic [for him]. The walls of this bar are lined with memorabilia and photos of local sports teams and individual accomplishments, it's almost like a massive wall of fame. It's pretty awesome and a true representation of small town living.
I didn't grow up here, but I love that I've been welcomed like one of their own.
Cy's makes awesome Caesars--their bartender Chris Richer makes the best Caesar--and they've got the best wings I've ever had. They have the perfect crisp on them, the perfect amount of saucy-ness, and they always allow me to get flats only (I'm very particular about that).
Back to the Caesars. Richer knows how much I love them. When I walk in, I don't even need to order one, he'll just bring me one!

Dinner
SoLo on Main is a beautiful little spot is located in Port Stanley, ON which is a little beach town located just outside of St. Thomas on Lake Erie. Not only do I love their food, but I also love the vibe. Cozy yet elegant.
Chef Lauren "Lo" Vandixhoorn is always creating amazing dishes that keep you coming back again and again. Some of my favourite items on the menu are her Trout Frites, the potato and pea croquettes, and the Sloppy Lo.
Drinks
Hunter & Co. is located in my hometown of London, ON. I've only been there once recently, but their drinks are *chef's kiss* and I could have drank about five of their Sydney Lou Who cocktail while we were there.
After speaking to our waiter, he said the bar had put a lot of thought and time into their drink offerings and it definitely shows. I was very impressed by their drink menu and cant wait to go back to try more!
Watch: Genevieve Fisher - First Four Walls