Edmonton-based singer and songwriter, Letters from Pluto,
fell in love with music at the age of five. Since then, this pop, rock and electronic music artist has put herself on the path of a successful music career marked by many achievements. Letters From Pluto released her first EP in 2016 at a sold-out CD release show, and later the same year, the artist won HOT 107's 2016 HOT Factor contest.
So, what's in a name? Letters from Pluto is an ode to the artist's love for astronomy. The singer's career skyrocketed with the single Cold Right Now, which has been played on the National radio across Canada. After its local success, this single has been nominated as Best Pop Song for the Hollywood Music in Media Awards and has also released a popular sci-fi action, fantasy-based music video.
In addition to studying the constellations, the singer also enjoys pasta with homemade tomato sauce and her "guilty pleasure": fast food. When she is not on the stage singing her heart out or in the recording studio working on new tracks, the singer loves spending time in some of Edmonton's most interesting restaurants and bars.
Hit play on her brand new tune below and then read where this Alberta songstress likes to dine in her hometown of Edmonton.
Breakfast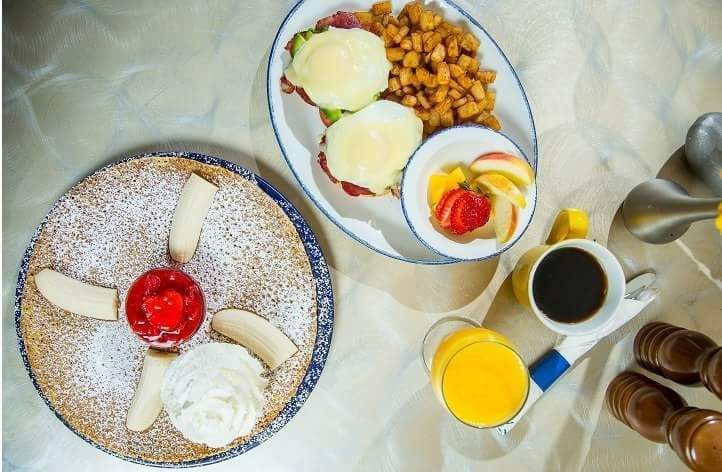 There is this place called De Dutch. They have pannenkoeken. It's a Dutch specialty, and I always get that every time I go there. It's like a crêpe. It's just delicious!
Lunch
For lunch, I usually go to Lan's Asian Grill. I discovered it years ago, when it first opened. I love their pad kee mao (drunken noodles), pad Thai and their savoury steak. I go there all the time, and I know the owner well. It's one of my favourite places to go to in the city.
Dinner
If I am looking for a quick dinner, I will always go to Tres Carnales. It's an awesome little Mexican place. I love their al pastor tacos. They're just so good!
If I have a little more time, I like to go to this place called Have Mercy. It's a New Orleans style restaurant. Its environment has just so much character. It is half the reason I go there.
Also, I just discovered this new place; it's called Bodega Highlands. It's a tapas-style restaurant. It has a very cozy little environment and their bacon-wrapped dates with manchego cheese… Oh, honestly, when I bit into it, it made me speechless for a minute. I had to stop talking to fully appreciate how delicious it was. If you ever come to Edmonton, you have to go there!
Drinks
That brings me back to Have Mercy. They have some live music to go with the New Orleans vibe. It's a great place! The combination of its vibe, delicious food and the music, it's so much fun! I love to go to Have Mercy.