Jo Notkin just launched Jo's BBQ Baking Mixes, a line of baking mixes made specifically for the barbeque.
The Top Chef Canada season eight contestant is a Montreal-based chef and founder of Zoe Ford Catering. After closing her catering company due to the pandemic, Notkin is now focussed on creating innovative products for home bakers.
Her new line of baking mixes encourages people to use their gas barbeque like an outdoor oven, allowing them to enjoy the sunshine while making baked goods on the grill.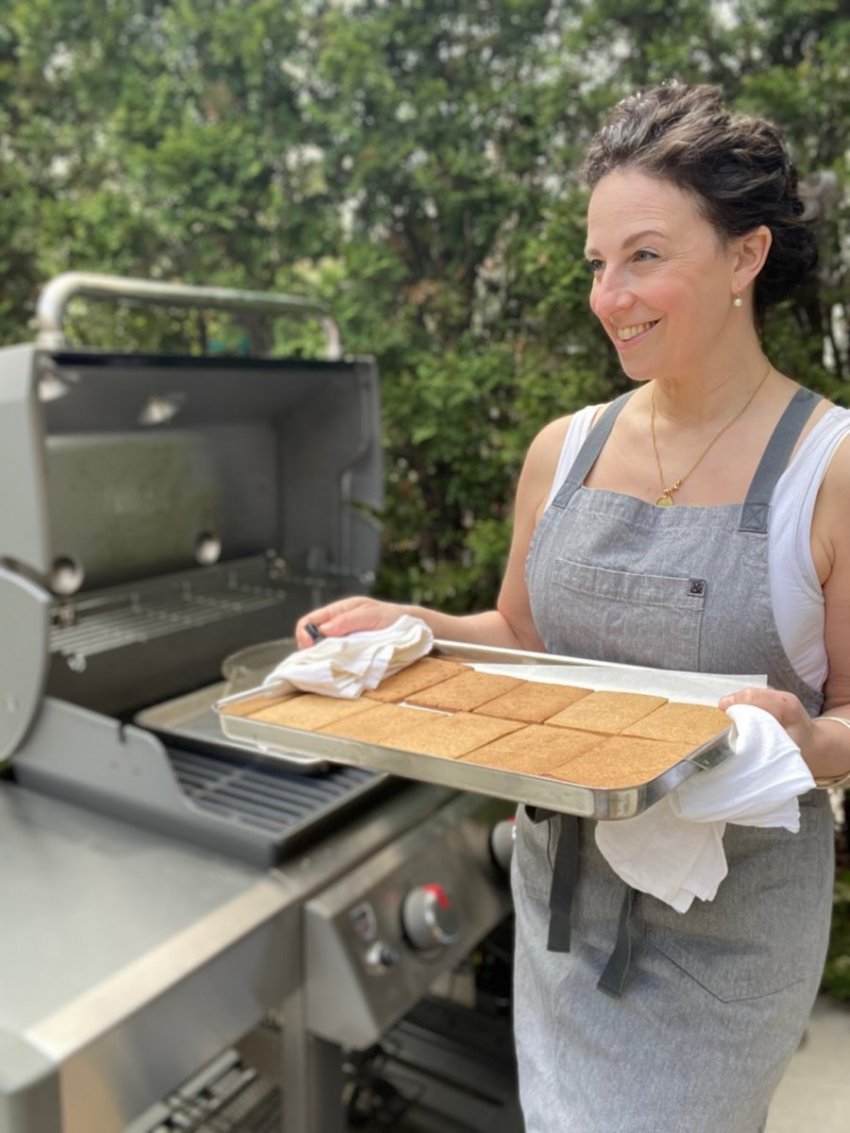 "Canadians have been cooped up all winter so I decided to create a line of baking mixes that would allow people to bake delicious food and treats outdoors—the BBQ isn't just for meat and veggies anymore!" says Notkin.
Jo's BBQ Baking Mixes are available to purchase online at ZoeFord.com.