From the day she decided to switch careers from a designer and manufacturer of sustainable textiles to launch Zoe Ford Catering in 2009, Montreal chef Jo Notkin has been providing Montrealers with an expansive range of crowd-pleasing menus that celebrate the season through sophisticated and vibrant flavours.
Since rising to fame on the latest season of Top Chef Canada, Notkin has become known throughout the country for her creative approach to cooking and more recently, for providing a delicious array of baked goods, such as the famous Jewelbox brownie (pictured below).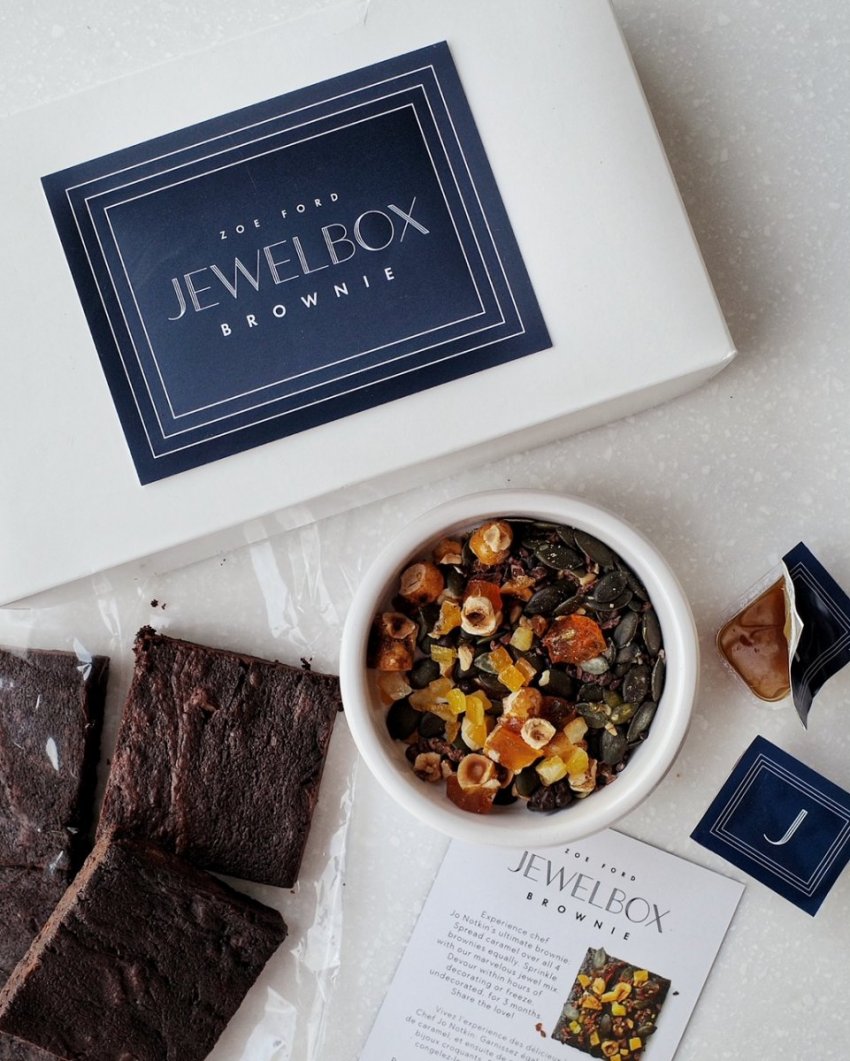 In October, Notkin launched the Zoe Ford Pantry, offering Canadians a new line of baked goods and mixes that range from pancakes and walnut brittle to carrot cake and chocolate chip cookies.
When it came time to decide on a name for Notkin's catering company, the multi-talented chef and designer looked to her late grandmother for inspiration.
"[Zoe Ford is] my grandmother's name... only it was a fake name. Her real name was Esther Finestone. She was born in 1908 and growing up in the 20's, an obviously Jewish name wasn't cool so she changed it to sound more glamorous," Notkin explains. "In a way it's a bit sad to think that you can't be yourself but it's also a reminder of a time when everyone was just trying to become someone and get through."
While the catering side of her business is currently on pause–for fairly obviously COVID-19-related reasons–Zoe Ford Pantry currently offers cross-country shipping on all available products. Orders for North West Territories, Yukon, Nunavut, and Labrador can be requested via email.