If you're a one-and-done (i.e. sent home first) on any reality competition show, you're just that, you're done. But, if you end up receiving a rose, not hanging up your apron, or not hearing Lisa Ray say "pack up your knives and go," then it's likely you're going move onto one of those life-altering experiences.
Since hearing Ray's fateful words in the finale of the second season of Food Network Canada's Top Chef Canada, things haven't been the same for Jonathan Korecki, the executive chef at Sidedoor Contemporary Kitchen & Bar in Ottawa, ON.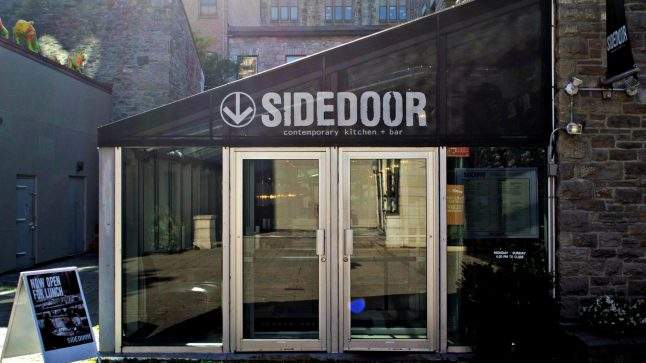 Although Korecki went to culinary school at Le Cordon Bleu in Ottawa and has worked in kitchens from there to Vancouver, including Susur in Toronto, his talents don't just reside in the kitchen.
"I played the trombone in high school, took piano lessons for 12 years and took tons of vocal classes as a teenager," says Korecki, who followed music when he couldn't participate in sports due to a hip surgery when he was a child.
While I didn't ask him to sing for me, I got the sense that he is as confident in his musical performance abilities as he is in his culinary skills. I wondered what it was like to have cameras jammed in his face on the reality show and to deal with it.
"It took me about two days and then I didn't even realize they were there!" he continues, "I cook and I'm confident in myself so I just put on the blinders and it was tunnel vision for the entire time."
Any heavyweight chef would have a certain swagger to them and Korecki (along with his trademark bandana) is no different. Though he is confident, he's not arrogant; he's just a chef who believes in himself and doesn't let fame go to his head.
Korecki's modesty can be attributed to his upbringing in Caledon, Ontario, where he grew up around gardens and farms. Today, his strong connection with local food producers and farmers continues to guide his family-focused style, which is reflected in Sidedoor's seasonal and decidedly Asian- and Mexican-influenced menu that features a Sunday-dinner-style platters like butter-poached lobster with green curry, as well as small plates of tacos, green papaya salad and Thai beef carpaccio.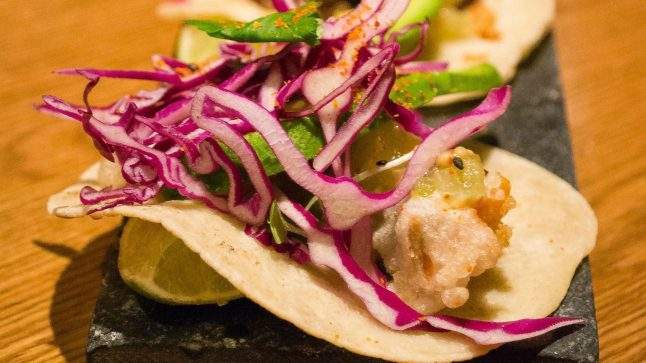 "There is nothing like putting a platter in the middle of the table and watching people dig in and become closer through the act of sharing. We did it once at a wedding and it was an incredible experience and success," says Korecki.
Then, there are the made-to-order doughnuts: fluffy slices of heaven, in a variety of flavours, made in five to 10 minutes.
The idea of family is something that Johnny takes to heart. When asked what he would like his last meal to be, it wasn't the food that he described, but the people with whom he would be sharing. "It would be at home with my family and that's all that would matter," he answers.
Furthermore, he credits his brother for being his go-to for support: "I can talk to him about anything. No judging. I can rant and say anything I want without worrying because it's all in the vault," says Korecki.
For his inspiration in the culinary world, Korecki looks to Andy Ricker of Pok Pok because of the authenticity to Thai cuisine he brings to his dishes.
It's been a wild ride for Korecki since competing on Top Chef Canada, and when he has time away from the kitchen, he takes refuge in working on Mise en gear, his silk-screening business where he creates the signature bandanas that he wore during the show and that he became synonymous with.
"I bought all the silk-screening tools and I've been doing it for about five years. I have made about 3,000 bandanas and messed up about 800 of them, but those are the ones I wear, so it's all good!" says Korecki.
Talent, passion, creativity, commitment to preparing fresh and local food that brings people together, and an upbringing that pays homage to the land: that's definitely a recipe for success.