When it rains, it pours in St. John's—and that's all year round—but this summer, it's restaurant openings that are flooding the dining scene of Canada's most easterly city. Anyone in St. John's will tell you the best time to come to Newfoundland is in the summer, and this year there are four new reasons to visit, from chef Todd Perrin's second restaurant to the city's first tequila bar.
Here are four new St. John's restaurants worth getting excited about.
Fork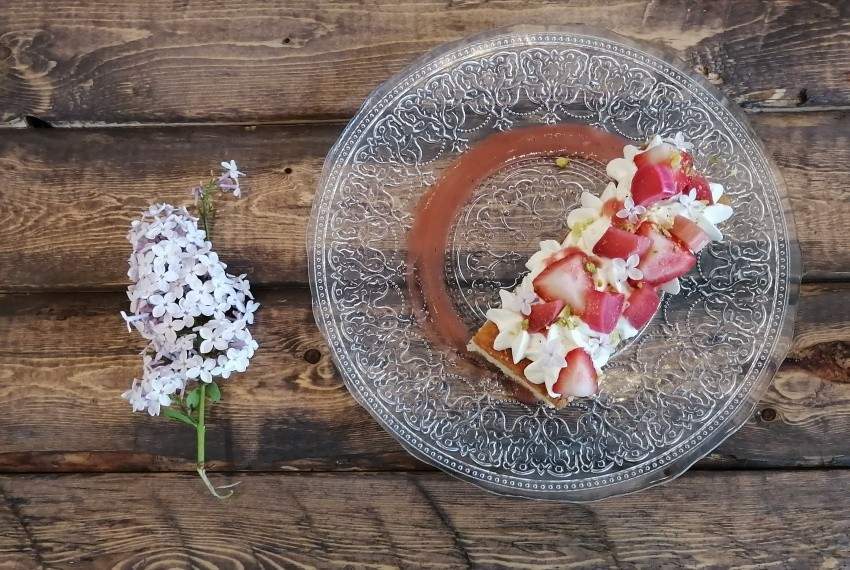 Pop-up no more! After two successful summers operating out of the Irish Loop Coffee House in Witless Bay, Fork's third season started in their own space in Mobile, a 30-minute drive from downtown St. John's. Co-owner-chef Kayla O'Brien, along with husband co-owner-executive chef Kyle Puddester, bought a house in the next community over, transforming their business from pop-up to eye-popping eatery with views of the Atlantic.
The cuisine—anything but the typical fish-and-chips menu you find in outport Newfoundland—continues to impress with sophisticated plating of local ingredients with a hint of Asian influence. Charred broccoli with kale, dates, almonds, and local cheddar from Five Brothers Artisan Cheese start meals off, while dishes like sous-vide lamb shoulder with root vegetable chaat, crispy chickpeas and cilantro chutney serve as the main event.
Since opening their brick-and-mortar restaurant on June 20, the pair has introduced weekend brunch to the menu, making a Sunday drive around the Irish Loop all the more desirable.
Terre Restaurant and Café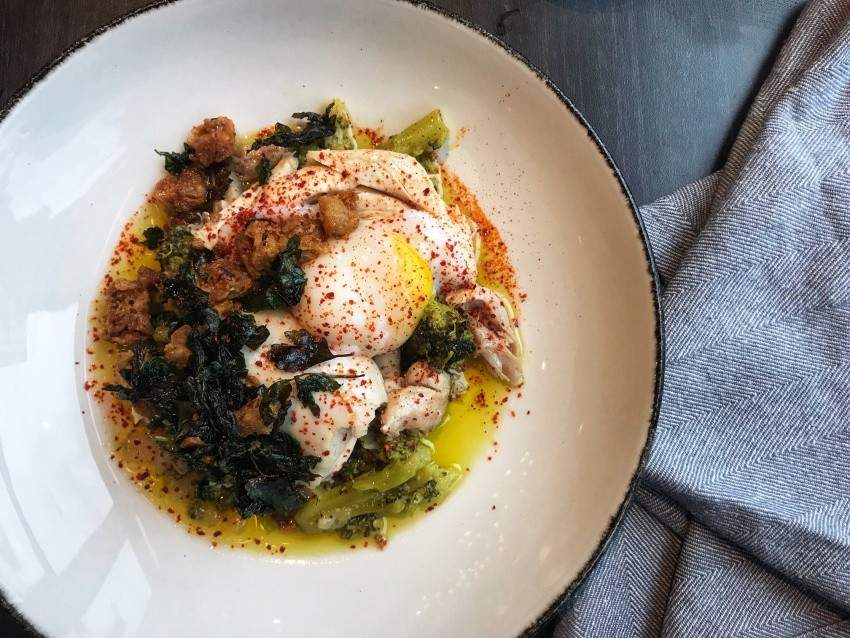 At last, the ALT Hotel St. John's will have the restaurant it's been waiting for two years after they started checking in guests, and Terre is opening with some major restaurant chops behind it. Chef Matthew Swift left his position at Joe Beef to spearhead the kitchen and, having worked at myriad restaurants from Nota Bene and The Chase in Toronto to Vin Papillon in Montreal, Swift is no stranger to Canada's biggest restaurateurs.
At the front of the house, Stelios Doussis (former restaurant manager of Riviera in Ottawa, The Merchant Tavern in St. John's and The Fogo Island Inn) is stepping in as general manager to oversee everything from the wine list to the cafe.
Carvel and Helm have been enlisted to make the space look as pretty as the view of the Narrows, making the design as buzzworthy as the new staff. The team behind the design of Raymond's and The Merchant Tavern have been flaunting Terre's palette of earthy greens and pinks with natural stone on its Instagram account for weeks.
Swift says his goal is to keep the food at Terre relaxed and approachable, inspired by Newfoundland ingredients and of course, the ocean. The menu has a foundation of shared plates, which Swift admits isn't exactly a new idea, but it's how he loves to cook and to eat.
Cojones Tacos and Tequila
Last year, the owners of Boca Tapas Bar filled a hole in the non-existent tapas scene in St. John's and this summer, restaurant developers Derek Locke and Lorne Loder are creating more buzz with their latest venture: the city's first tequila bar. The pair saw a need for Cojones Tacos and Tequila in downtown St. John's, where Mexican choices are severely lacking, and will soon be filling the hole (and the shot glasses) with premium Don Julio, Herradura and Corralejo.
The ground floor of the Franklin Hotel, which has housed everything from a gastropub to a sushi restaurant in the past few years, is now home to Cojones with Locke and Loder overseeing the design themselves, as they did with Boca. The menu is focused on traditional Mexican food led by chef Gregory Berzinsky, who also oversees the kitchen at Boca, and chef Luis Alcazar from Mexico City, who has worked in Californian kitchens for almost 20 years.
WaterWest Kitchen and Meats
The gastronomical desert that is the west end of Water Street is finally getting a restaurant… and a deli… and a bakery! Chef Todd Perrin and Mallard Cottage co-owner Stephen Lee are opening WaterWest Kitchen and Meats this August in hopes of creating a hub for the westerly downtown area with a neighbourhood market feel.
Lee says the menu will be butcher-driven and rounded out with a variety of fresh pastas and classic side dishes. Unlike Mallard Cottage, where the menu changes daily, WaterWest will have a stalwart offering for breakfast, lunch and dinner. In addition to the 20-seat restaurant, the three-storey historic building will be home to a butcher, coffee shop and takeaway market with fresh sauces, stocks and pastas, so anything you eat at WaterWest can be taken home with you.