Canadian comedian and proud Newfoundlander Mark Critch loves living on the Atlantic coast. Dividing his time between St John's Newfoundland and Halifax Nova Scotia, where he films the long running This Hour Has 22 Minutes for the CBC, Critch loves going out for some good ole' local grub when he's home in St. John's.
Eat North chats with the funny man at his friend and fellow comedian Shaun Majumder's three-day festival, The Gathering, in rural Burlington, Newfoundland. We promise that Critch kept his shirt on for this one.
Breakfast
Zachary's is a great spot for breakfast. It's right near the Sheraton Hotel and they also do brunch. I like simple bacon and eggs in the morning. I don't need a pineapple or a kiwi with my eggs; it's too much going on.
Lunch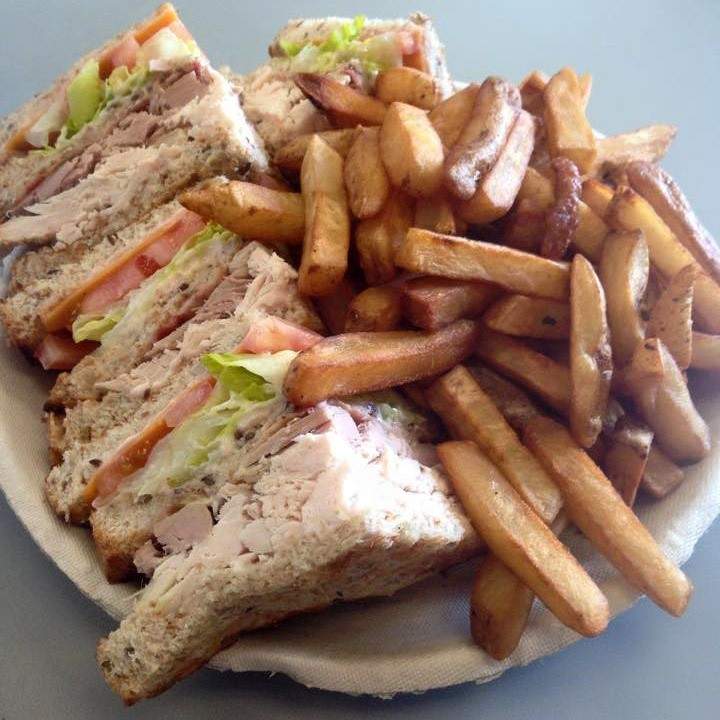 Breen's Deli. They have been there an awfully long time. They do the most amazing turkey soup and turkey sandwiches. Everything is freshly made that day. They also have the best soups in the province by far, and homemade breads. Everything is from scratch there. It's real home-cooked, as close to your Nan making something.
Dinner & drinks
Tavola is a nice spot that's doing some really neat stuff. Bob Hallett is the owner, formally of the band Great Big Sea. They have a great menu with all kinds of new additions. They also have a really neat drink menu. They are always changing up their creations. The cocktails are named after Great Big Sea songs. We were there the other day and ordered a bunch of small plates to share. They were fantastic. The gnocchi is amazing, the wings and whatever the pasta of the day is–it's handmade.
I can remember when there was one fancy restaurant in town–Bianca's–and that's where people went. Now, it's like every other day, a new spot opens, and a bunch close. I think the competition will make people experiment more and expand the menus. It used to be the fancy restaurants in town were where people from out of town went, and now they are full of Newfoundlanders all the time. I think Todd Perrin (of Mallard Cottage) and Jeremy Charles (of Raymonds) have really educated the main foodies in Newfoundland and it's great for everybody! Fine dining is here again.
People are comfortable being themselves here. There is an honesty, no airs. Even at the fancy restaurants, you just go in, you don't feel like you're out of place. What I like about Newfoundland and Labrador is that you can relax, be yourself here.