With a strong handle on COVID-19 cases, Newfoundland seems like one of the best places in Canada to be. Country singer Justin Fancy has called St. John's home for as long as he can remember and is especially thankful to be there these days as it's one of the few cities across Canada where musicians can perform inside bars and venues.
Fancy recently released his debut album Sure Beats A Good Time to plenty of early praise. His lead single by the same name is swiftly approaching 30,000 streams on Spotify and all of the album's seven tracks showcase the singer's powerful and earnest vocals through great production and mostly self-penned lyrics. The latter is a rarity in the contemporary country music scene and, refreshingly, you won't find any songs about trucks, beer or "chicks".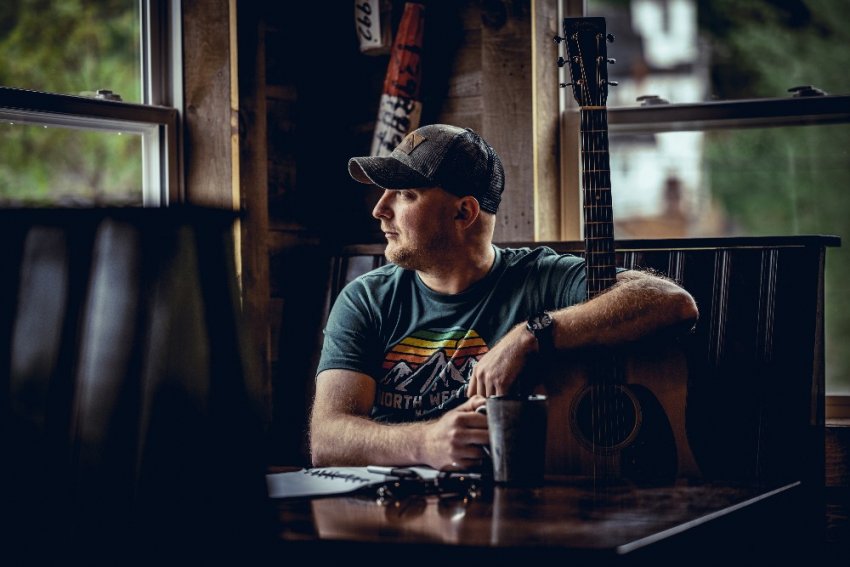 There's plenty of substance here which makes one appreciate Justin Fancy's musicianship all the more.
Working up an appetite while he's busy promoting Sure Beats A Good Time, Fancy is pretty lucky to live in a city with such a vibrant food scene and plenty of live music. Here's where the talented country singer loves to eat and drink in his homebase of St. John's.
Breakfast
Although I haven't been there in a little while, The Celtic Hearth is still my favorite place for breakfast. I'm a standard "Big Breakfast" kinda guy and a bacon lover. This place is also my go-to spot for a "hangover cure" and would certainly recommend to anyone and everyone!
Lunch
I used to work a day job in downtown St. John's, which is where a lot of the fancy restaurants in town reside, so there was a lot to choose from when it came to lunch. The place that I always went back to was the Rocket Bakery for their soup and sandwich of the day along with something sweet to top the meal off. It's quick food, but very delicious, all homemade and they always have several daily specials.
Dinner
I am addicted to Piatto Pizzeria and my pal Samantha Picco may have had something to do with this! While we were shooting the "Think About You" music video, we ordered Piatto for lunch and although I had eaten their pizza before, that day changed my addiction forever.
I always order "The Stephanie" which has soft goat cheese, crispy prosciutto and caramelized pears, finished with a drizzle of balsamic reduction. Doesn't that just want to make you drool?
Drinks
My go-to spot for drinks is Greensleeves Pub. Live entertainment and some of the best talent in town plays here every night. This place was my home venue for gigs for a number of years and the atmosphere is second to none. They've managed to bring back live entertainment and renovate the place over the pandemic...with strict precautions and following government guidelines, of course. On any given night, this place is happening musically and it's definitely my home base.
They also have great food which I shouldn't leave out here!
Watch: Justin Fancy - Sure Beats A Good Time (official video)