When I speak with Amy Rosen, author of the new cookbook, Toronto Eats: 100 Signature Recipes from the City's Best Restaurants, she is fresh from an early morning baking session at Rosen's Cinnamon Buns, the College Street bakery she opened in 2016. Buns iced and ready for delivery (this week they are being incorporated into a local food box), Rosen shares her passion for some of the places to dine in Toronto.
"Toronto is one of the most exciting restaurant cities in North America and the rest of the world is starting to recognize that," says Rosen, who is also an award-winning travel writer who regularly contributes to Air Canada's EnRoute magazine, The Globe and Mail and the National Post, among others.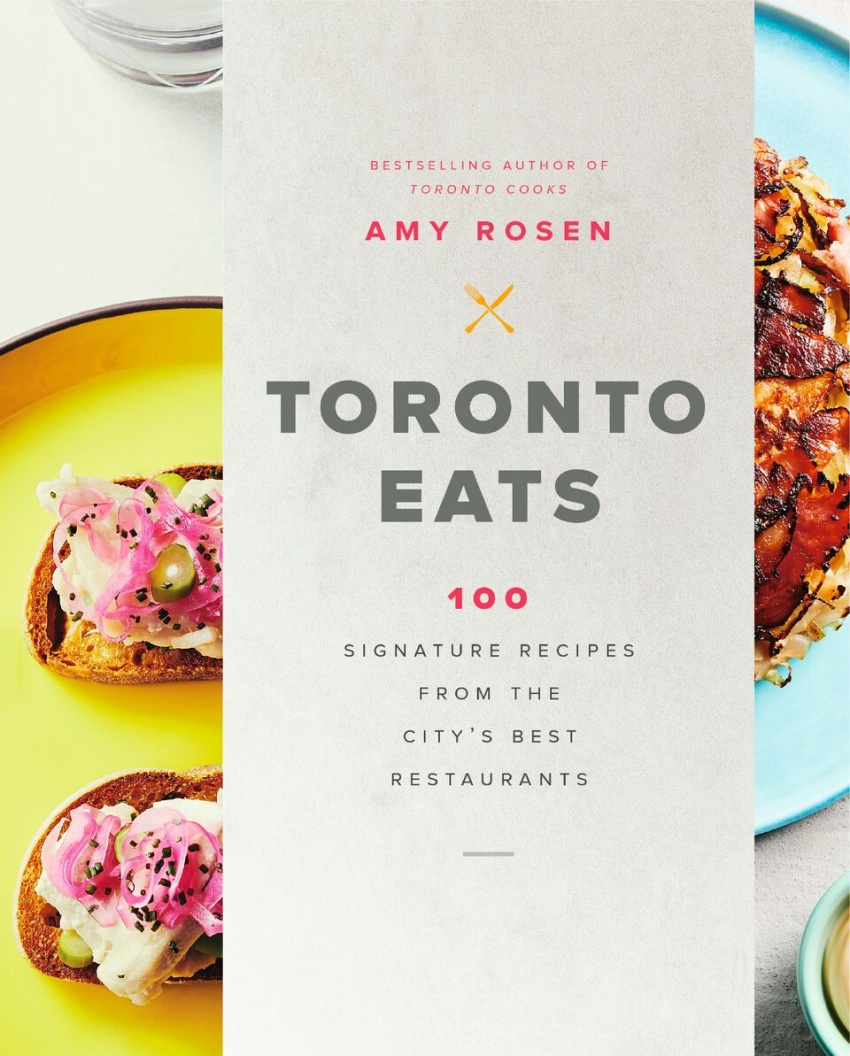 Given her passion for travel, it's no surprise that you could actually use Rosen's new cookbook as a Toronto travel guide.
So, how do you spend a delicious weekend in the big city, according to Rosen? Our Toronto weekend itinerary begins with Friday night cocktails and snacks on a backyard patio in Yorkville.
Friday night drinks
The Mediterranean Secret garden at Bar Reyna is one of only a few winterized patios in Toronto. "At Bar Reyna, there's a room for every mood," says Rosen, "and you must have the pumpkin labneh."
Saturday brunch
Despite the recent name change to AGO Bistro, the restaurant formerly named as FRANK (after architect Frank Gehry) is Rosen's recommendation for a delicious Saturday brunch. In fact, the entire gallery is now what Rosen calls "a culinary hub of sorts," thanks to chef Renée Bellefeuille, whose recipe for spatchcocked Cornish hen is included in Rosen's new cookbook. And of course, you can digest some culture too: the Art Gallery of Ontario holds more than 90,000 pieces of Canadian, European, African and Oceanic art.
Saturday night dinner
For dinner, head to Dave Mottershall's Loka, named best new restaurant in Toronto in 2015 by Now Magazine. Rosen says of Mottershall: "He's a fascinating chef. Everything is homemade, ingredient driven; everything on the plate takes such thought. He figures out ways to use every last bit and it's absolutely delicious."
Saturday night dessert
After dinner, jump on the 501 Streetcar, or grab a cab to Corktown's Roselle for a banana cream pie éclair or an Earl Grey Shortie. "We are so lucky to have them in Toronto," says Rosen. "They are just the nicest couple, and they are so passionate. It is such a happy place.
Sunday breakfast
The café and bakeshop, Baker and Scone on St. Clair West is a great place for a casual breakfast. Try the Scone Eggies: cheddar, chive and dill scone with baked eggs inside, topped with sea salt.
Or, for a market-style experience, shop and dine at the same time at Pusateri's, a family-run collection of butchers, markets and food halls that Rosen describes as "beautiful" and "Toronto institution."
To-go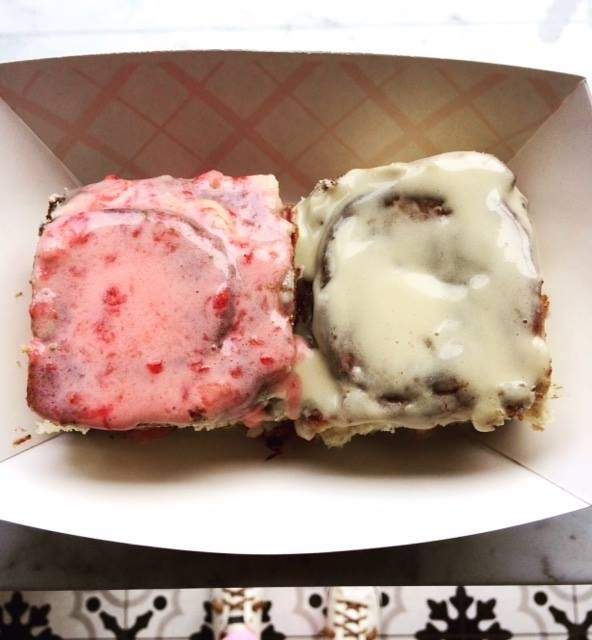 Most food-loving travellers find it hard to leave their weekend city break without hauling back at least a small carry-on bag of goodies to share with the folks back home.
At Pusateri's', you can buy a lovely loaf of Pusateri's chocolate chip banana bread to pack in your carry-on. Or, if you love Rosen's dining suggestions, why not grab Rosen's cinnamon buns on your way home?
"Everyone is so happy when they get in the shop," says Rosen. "They're like 'Oh, it smells like my childhood', and they keep coming back for more. My official motto is, 'Get your buns and get the hell outta here.'"
Amy's suggestions for cool places to stay in Toronto
118 Yorkville Avenue
M5R 1C2 Toronto
Canada
416-963-6300
1214 Queen Street West
Toronto ON M6J 1J6
647-792-5957