What has now become one of Alberta's most celebrated restaurants, Edmonton's RGE RD originally opened as a brick and mortar in 2013 following a series of farm dinners put on by co-owners Blair Lebsack and Caitlin Fulton that began in 2011.
Named one of Canada's Best New Restaurants by Air Canada enRoute in 2014, RGE RD (pronounced "range-road") is the delicious epitome of a "farm-to-table" concept, offering up elevated dishes that celebrate Prairie cuisine as a whole. Lebsack's penchant for in-house butchery is commendable and sees all the parts of whatever animal they are breaking down used in housemade cured meats, sausages, stocks and much more.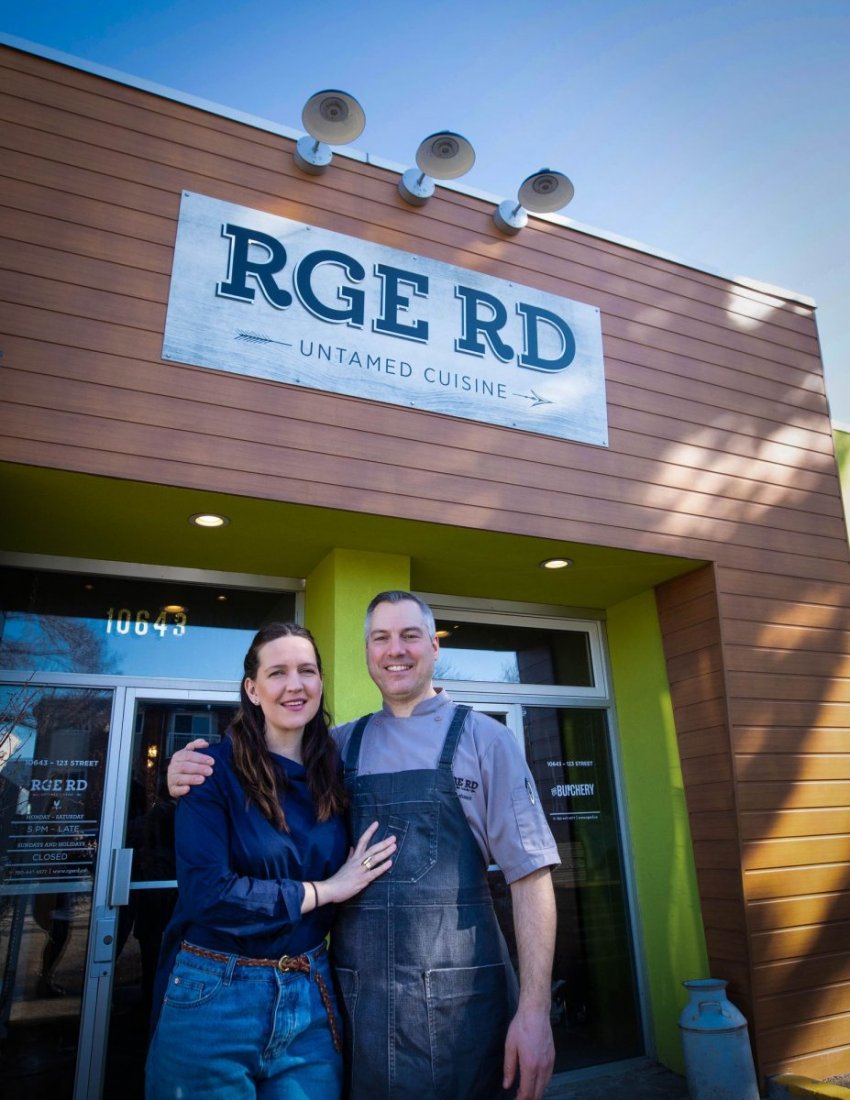 The restaurant's name came from their farm dinner series, in which the events were named after the address the dinner was held. To those who reside outside of the Prairies, the spelling may look odd, however, most of the rural parts of the Canadian Prairies are marked by range roads. Signposts on back highways boast the abbreviation and opting for this as their restaurant name is Fulton and Lebsack's ode to the farmers and producers in the region.
"The abbreviation makes the name a little esoteric, perhaps," says Fulton. "But for those born and raised in Alberta, there is an instant recognition and familiarity."
Other names considered for the restaurant were "Township" and "RR 1". The latter was the farm address of where Lebsack grew up.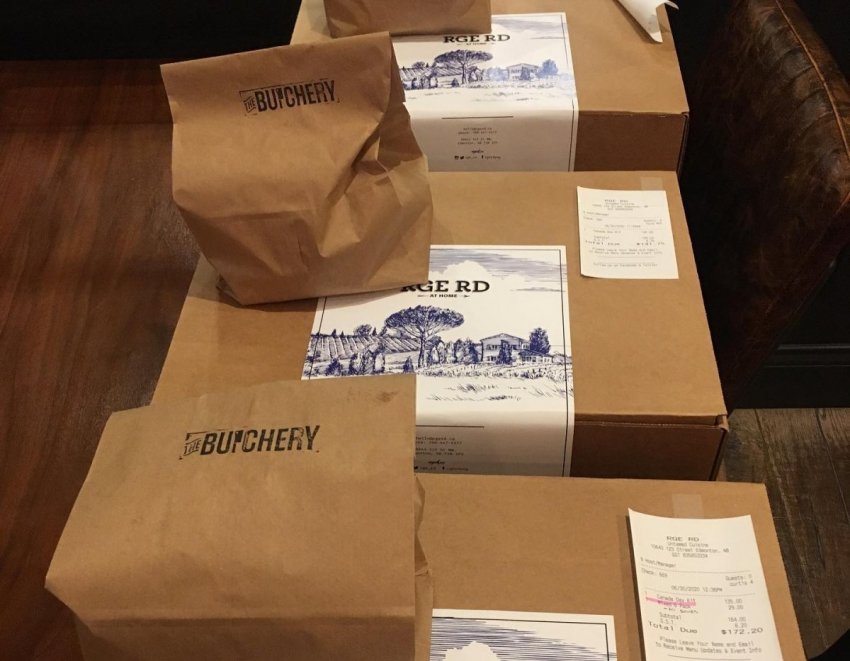 While in-person dining is not permitted at the moment in Alberta, RGE RD is currently offering RGE RD at Home, a collection of meal kits that include charcuterie, brunch and dinner options. The kits and charcuterie are available for curbside pickup Thursday to Saturday from 1:00 p.m.- 6:00 p.m.