Since opening in their retail shop in July 2018, charcuterie-maker Meuwly's has become a go-to spot in Edmonton for people looking for everything from preserves and condiments to, of course, cured meats.
Co-owned by Peter Keith, Will Kotowicz and Glendon Tan, the gourmet food shop on 124th Street found its name by way of Kotowicz's great grandfather. Joe Meuwly was a butcher by trade and immigrated to Canada in the early 1900s.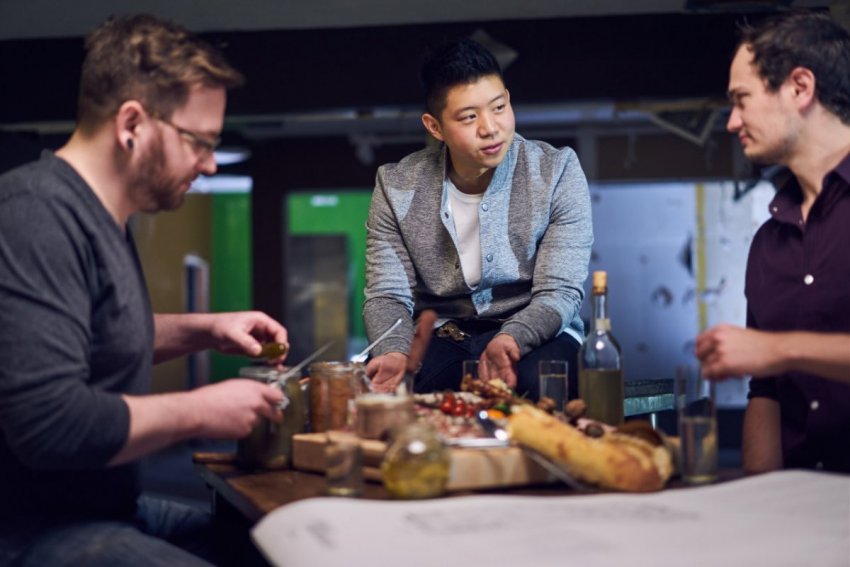 "We wanted a name for our business that would stand the test of time–one that was meaningful to us as entrepreneurs and that conveyed the honest, authentic, old-world ethic of the charcuterie products we create," explains Keith.
As one of Alberta's premier purveyors of interesting cured meats and sausages, it seems like the name did indeed turn out to be a perfect fit.
"At one point–only half-joking–we used the 'Hipster Business Name Generator' for a dozen or so attempts. Seriously, it's a real thing. Try it out," jokes Keth. "The most memorable name it gave us was 'Lettuce and Smoke'. Glad we found something more fitting!"
Meuwly's is open Tuesdays to Sundays and offers a wide variety of charcuterie kits, subscription boxes and more.