Whether you're in the hospitality industry, a Canadian food and wine enthusiast or just a fast food kind of person, there's interesting food news for you from this past week.
Former employees at Susur Lee restaurants have been speaking out about the IOU system at the restaurants that demands staff pay for mistakes from their own tips. And here's another infuriating piece of news. A Carl's Jr. co-owner in Alberta was seen violating multiple food safety rules in a video that surfaced.
For all the people who are doing it wrong in the industry, there are good and passionate people who are doing it right. Toronto chef Jagger Gordon used his mastery of managing food waste and opened a soup bar that provides food for those who can't afford it.
Lastly, if you are a foodie and a hockey fan you will soon be able to enjoy your favourite meal in the largest restaurant in Canada called the 1909 Taverne Moderne. The NHL's Montreal Canadiens plan to open this restaurant before this year's season starts.
Susur Lee called out on IOUs
Former staff members from various Susur Lee restaurants are speaking out against the IOU system that required them to pay for mistakes with their tips. The practice is forbidden under Ontario's Employment Standards Act and there is a petition to refund the employees.
Read more about it on CBC News and BlogTO.
SaveSave
Carl's Jr. co-owner caught committing multiple health violations in video
One Carl's Jr. co-owner is elbow deep in trouble when a video that showed a plethora of health violations surfaced. The Red Deer, Alberta man is shown committing multiple infractions, from mixing barbecue sauce without gloves to using a dirty spatula, to transferring chicken without washing his hands properly.
You can watch the video on CBC News.
SaveSave
Montreal's Habs plan to open the biggest restaurant in Canada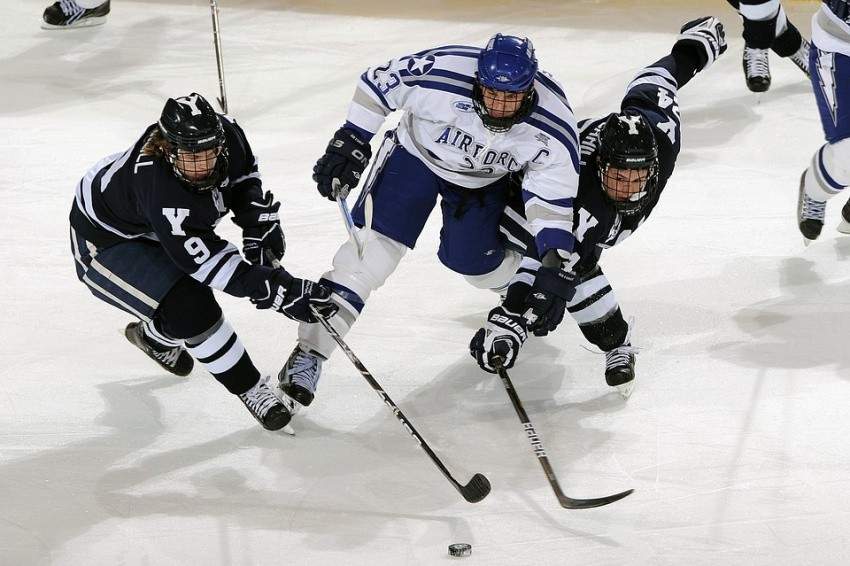 The NHL's Montreal Canadiens have just added another chapter to their storied history by announcing the opening of the biggest Canadian restaurant. The Habs' 1909 Taverne Moderne will have a capacity of 1,000 seats, and it will be located at the Bell Centre.
Read more about the ventures of the NHL team at Food and Wine.
IBM develops a blockchain platform to track food safety
Tracking food freshness and safety for supermarkets will become easier than ever before. Walmart and IBM are working together to develop a complex system that will track a food safety by determining where and when it originated.
Read more about the story at Quartz.
Toronto chef opens soup bar for low-income people
Toronto chef, Jagger Gordon, opened Food it Forward, a "pay what you can" soup bar that provides free and low priced food for people who can't afford to eat. Involving other restaurants and bakeries in the project, Jagger wants to raise awareness of the current massive food waste.
Read more about how the soup bar works at CTV News.
SaveSave
Nova Scotia wine served at Gordon Ramsay's London restaurant
We're not the only ones who are proud and supportive of the wines we make in Canada, even Gordon Ramsay is a fan. Benjamin Bridge, known for its sparkling wines, makes an award-winning Brut Reserve 2008 and it's on the wine list at Ramsay's three-Michelin-star restaurant in London.
Read more about the wine and what the winemaker says from CTV News.
SaveSave