Calgary Stampede is upon us and in addition to connecting with our western culture and history, a few notable and passionate Calgarians are getting the word out about the #NotInMyCity initiative.
As the founder and proprietor of River Café, a pioneering restaurant concept that has set the bar for all other locally and environmentally-minded establishments in Alberta, Sal Howell is busy preparing for the large-scale at River's sister restaurant, Deane House, which is to take place on Thursday, July 6th, to launch the important initiative aimed at creating awareness about human trafficking in Calgary (with a focus on child sexual exploitation) and raising funds for organizations dedicated to this cause. A nationally-celebrated restaurateur and sustainability advocate, Howell has long been known for taking a leading role in the Calgary culinary community, so the role of ambassador for the campaign was a perfect fit for her.
"I think for the most part, people think about it as being something that happens somewhere else," says Howell. "When you learn that this is something that happens, there's an opportunity to try to make a difference in our community. I think we all care deeply, especially, when it comes to children: the most vulnerable members of our society. There must be something that we can do to ensure that there is a safe place, and opportunities for all children to have a safe home and safe environment to live in."
Started by Canadian country music star Paul Brandt and acclaimed fashion designer Paul Hardy, who has designed custom bandanas and scarves for the awareness campaign, this community-minded project will help kick off this year's Stampede season at Deane House, and hopefully help create a passionate conversation about an important issue that needs more attention both locally and nationally.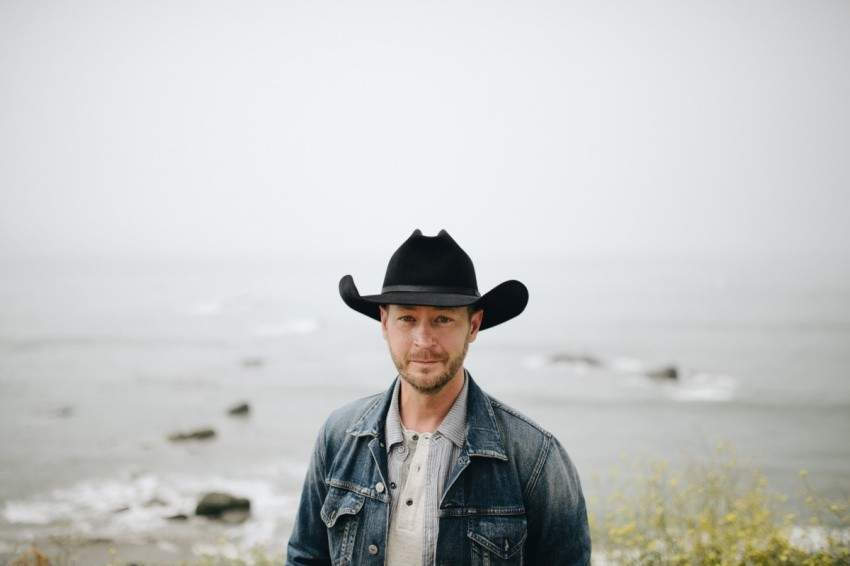 "One of my favorite new restaurants in Canada right now is Deane House in Calgary," says Brandt happily. "I had already fallen in love with the ambiance and world-class cuisine, but after [having them come on board] to host an awareness campaign launch and fundraiser in their picturesque gardens, it became clear to me why the entire Deane House experience resonates with me so much. The restaurant doesn't only nourish the body, Deane House feeds your soul."
Surrounded by the charming outdoor atmosphere of the historical Deane House on the tail end of the Elbow River where Brandt and Hardy's #NotInMyCity campaign launch event will take place tomorrow night, Howell speaks about the impassioned initiative and why it was important for her (and her restaurant) to take part.
This campaign launch event is also being promoted as your Calgary Stampede 2017 kick off. What's the connection there?
I think of Stampede on many, many levels. There is the party side of it, but there is also community that comes together and interacts. It's summer, and it is outdoors, and people are enjoying themselves. There are all ages and demographics, people visiting the city and people coming together in many different ways. It's the perfect time to have that event. The funds that are being raised go towards the organizations already trying to create safe places. I think, where the weakness in our community is, is there hasn't been a lot of interaction, a lot of cohesiveness amongst the organizations that can help out. It wasn't until recently that the Calgary Police Service had dedicated members of their force on these files. I'm not an expert, but I'm a compassionate player in this. I'm happy to help gather and bring some key influencers together to have a conversation about how we move forward, and how we make a difference.
One of the biggest issues is that even if there is some kind of intervention when police can try to recognize that something is happening and bring victims of human trafficking and sex trade out of this danger that they are in, there are very few places where these victims can go. The next part that has to happen is: where do these people go, and how do they will be looked after, and where is their safe haven and where they can be, so they are not set back into the system. Some of the shelters work towards that, but there needs to be another level of safe house where there is anonymity, where they can somehow disappear from captors. Even though I'm not on the front lines of this kind of work, I'm very happy to assist in facilitating the opportunity to bring people together to make that difference.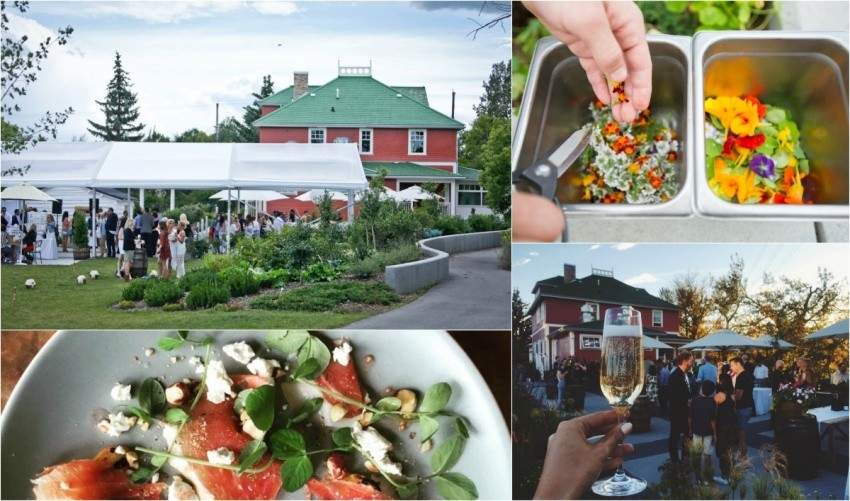 What can people do to get involved with the cause?
Coming to the event is one aspect. The two [important pieces are] education and awareness, and sometimes even just having a conversation helps. Mostly, it is a shocking piece of news to people in our community that this is even going on. So, that's the first step. Then, there is an opportunity to take responsibility and do something to assist this. I think for the most part, the organizations that are well-equipped to help out need more support from our community. I think once more people are aware that this is happening, then there can be more action. There also needs to be awareness to prioritize through government and municipal funding. More people can help to put that to the front of the "list" and help to make sure that this becomes priority.
On a daily basis, would you say that a hashtag like #NotInMyCity can help as well to increase engagement in the campaign?
I think that can help a lot towards education and awareness. This is certainly a time of year when lots of people are out and engaging. Around Stampede, the event itself kicks off the awareness campaign. There are some key colours and beautiful scarves and bandanas that people can purchase and wear in support of it, and that also helps to start a conversation. When people ask you, "Why are you wearing this?" You can start to share and help to raise the level of awareness. People can influence many others in their circle, and this is something that we should all pay much more attention to.
What would you like to see #NotInMyCity ultimately achieve?
Creating and solidifying a community that cares, so that we don't turn the blind eye. Maybe, there are things that people see. It's like a good neighbourhood watch. Maybe, we can be more aware of what is happening at that house next door or what is happening with this group of people when we think that something is not quite right. Maybe, we can be more aware of what's going on around us and provide financial support through donations. The ultimate goal is to raise the level of social responsibility within our community.
Here more about the #NotInMyCity campaign from country star Paul Brandt